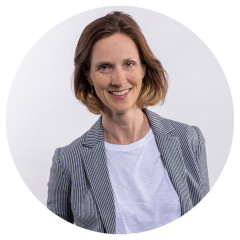 Dr Cristel de Rouvray
CHIEF EXECUTIVE OFFICER AND BOARD MEMBER 
Cristel has dual French and US American nationality. She holds a BA in Economics and a Masters in International Policy Studies from Stanford University where she graduated Phi Beta Kappa, and received her PhD in Economics from the London School of Economics (LSE) where she earned the prize for the best thesis in her field. 
Cristel de Rouvray has been CEO of ESI Group since February 1st, 2019, and Board member since July 1999. After joining the Board, Cristel became Chairwoman of the Compensation, Nomination & Governance Committee in 2007, gaining an in-depth understanding of ESI's people and culture. From 2015, Cristel became Board Leader to provide alignment between the Board and the executive team of the Group. 
Her experience has bridged the worlds of governance, strategy and operations, and she has been a key driver in building and supporting ESI's talent development and management decisions. She contributed to position ESI in its growing simulation market and to connect its leaders to a wider and innovative ecosystem. Her decisive contributions notably include the recruitment of independent Board members, interaction between the Board and ESI's executive team, and the driving of a multi-year succession plan. 
Cristel spent 14 years in executive positions at College Track, an American non-profit organization founded by Laurene Powell Jobs. This organization is recognized for its excellence in helping over 3000 youth to date in low income neighborhoods graduate from college. She has partnered closely with the College Track CEO and Board of Directors on the organization's strategy and execution, acting as a catalyst enabling it to grow tenfold over the past decade.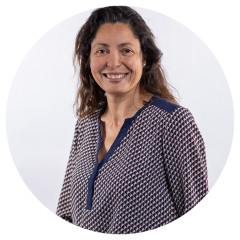 Olfa Zorgati
CHIEF FINANCIAL OFFICER 
Olfa has almost 20 years of experience in international management roles; both financial and operational. Most recently with MetaPack, a London-based SaaS business and a global leader in e-commerce delivery management systems, she was in the past two years overseeing all the financial reporting for the company. Prior to this, Olfa was CFO, then Chief Operating Officer (COO), at VentureBeat in San Francisco, USA, the leading source for news & research on technology innovation. There she played a key role in a business model shift (subscription vs advertising revenues) that led to an exponential growth period. Her focus during those years, was to introduce agile practices and transform internal business processes. Among other positions, she spent 3 years with Ventadis, an independent multi-channel retail group (M6 Group) and 7 years with the Vivendi Group where she held various positions in finance and M&A. Olfa started her career at Societe Generale in M&A. 
Olfa holds a Master of Business Administration from HEC Paris, an international business school, and has developed a broad experience, as a transformational and data-driven manager, in e-commerce & Media and in SaaS enabler technology businesses.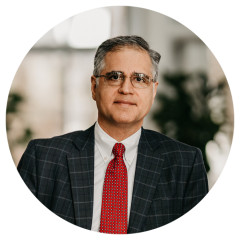 Mike Salari
CORPORATE COO REVENUE GENERATION
Mike Salari holds a Bachelor and Master's Degree of Science in Mechanical Engineering from The University of Oklahoma. He joined ESI in December 2008 upon the acquisition of Mindware Engineering, a high-end CAE engineering service provider with offices in the United States, Germany and India, which he founded in 2003. 
Mike Salari started his career in virtual engineering in the early 1990s. Since then, he has been working closely with OEMs and their suppliers in various industries to develop and implement simulation based innovative solutions to improve product design and development. He was one of the partners and VP of Operations at ICEM CFD Engineering, when the company was acquired by ANSYS in 2000.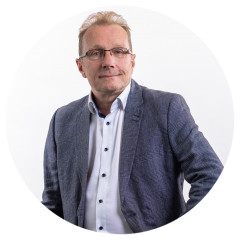 Dr Dominique Lefebvre
EXECUTIVE VICE PRESIDENT PRODUCT OPERATIONS 
Dominique Lefebvre holds an engineering degree from Ecole Centrale de Nantes (formerly Ecole Nationale Supérieure de Mécanique) and a Ph.D. in civil engineering from the University of Swansea, United-Kingdom (1989). He joined ESI Group in 1991 after a period as a lecturer-researcher in the Aeronautics Department at Imperial College, London. 
With more than 25 years' seniority, Dominique Lefebvre has occupied many different roles within ESI, first in product development and then as production processes product manager, before being appointed Head of Product Management and now Product Operations.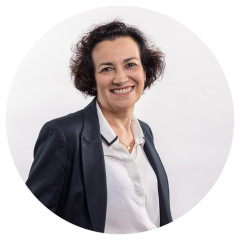 Corinne Romefort-Régnier
CORPORATE GOVERNANCE DIRECTOR 
Corinne Romefort-Régnier is Corporate Governance and oversees all practices and principles that guide ESI business and ensures its accountability to its stakeholders and facilitates the flow of information. In her role, she is also the secretary of the Board of directors and the Group Executive Committee. 
She holds a Master in corporate communication from La Sorbonne - Paris and a Master in economics from Dauphine – Paris. Prior to joining ESI in 1991, she spent some years in Polaroid company, in charge of marketing and communication for the Export Operations.