ProCAST

Casting Simulation Software
Simulation allows cast parts manufacturers to test their casting processes fully, virtually, and to enable this early in the process development cycle. Accurate prediction and quantification of defects and right process design are imperative to 'get it right' during production trials.

With ESI's proven casting simulation software ProCAST, you can cast your parts right the first time, every time – meeting your deadlines and never wasting money on scrap parts or late redesigns. ProCAST comprehensively addresses most castable alloys and casting processes such as sand casting, die casting, investment casting, and their multiple process variants. For decades, customers have relied upon ProCAST as their go-to tool for the casting process essentials – filling, solidification, and porosity prediction.
Boasting advanced physics and Finite Element technology, it also predicts complex phenomenon, tracking residual stresses through the process and predicting subsequent deformations leading to dimensional variations and lower die/tool life, as well as compute microstructure, grain structure & mechanical properties, which are much needed for the components to have an increased lifetime.

Highlights of Casting Simulation

with ProCAST
MAIN ProCAST USER BENEFITS
Work hand-in-hand with customers providing part design to check for castability issues as early as possible in the process, to accelerate the start of production

Deliver accurate quotes, with precise material cost estimates to safeguard your margins

Predict, analyze & quantify the most common casting defects and design process in advance to reduce your scrap rates and expensive reworks, hence securing delivery & quality commitments

Improve parts quality to gain new customers
MAIN ProCAST APPLICATIONS & PREDICTED DEFECTS
Comprehensive Porosity Models for piping, shrinkage, micro & gas porosity covering various alloys and process
Address various filling-related defects (air entrainment, oxides, surface defects, cold shuts, misrun, ...)
Track residual stresses and control distortion
Predict microstructure evolution & improve mechanical properties
Design process to achieve desired grain structure
Determine the right production process window and optimize the process
Address various other casting processes including Centrifugal, Continuous Casting, DC Casting, Lost Foam, Semi-Solid, ...
And adjacent processes like Core Blowing, Core Gassing/Drying, Heat Treatment
Casting Simulation Webcast Now Available On-Demand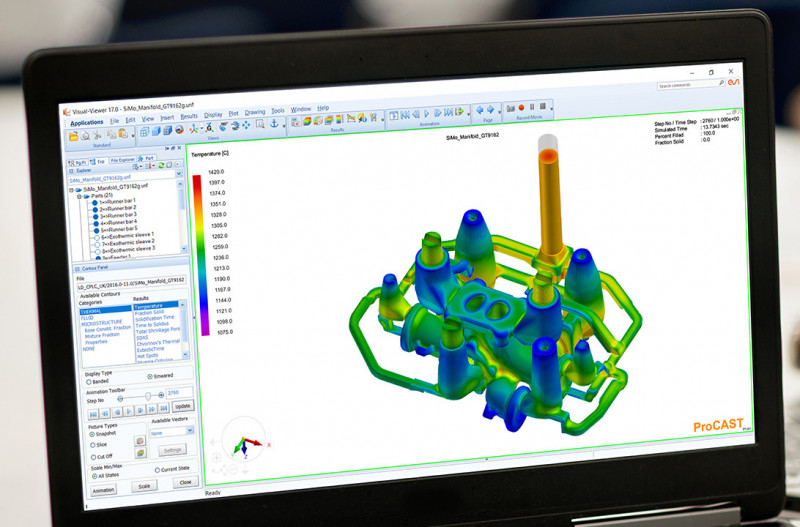 Interested in hearing how ProCAST is essential to ensure getting casting parts right the first time, meeting deadlines, and cutting costs on scrap parts or late redesigns? With its finite element technology, you can predict complex issues like deformations and residual stresses and comprehensively address most castable alloys and most casting processes like sand castings, die castings, investment castings, and multiple variants associated with these processes.

During an exclusive digital digital event, casting engineers from Kovolis Hedvikov, MCS, and Azterlan shared how they predict, analyze, measure, and avoid casting defects in the earliest stages of design.

 
The key to success in a sand casting foundry is optimizing the gating system and eliminating the risk of shrinkage porosity. ESI's ProCAST allows comprehensive modeling of any sand casting process, including high-pressure molding lines. It enables users to study the effects of feeder locations, filters, chills, insulation & exothermic sleeves on the casting process and quality. Different aspects, including filling, solidification & residual stresses can also be studied.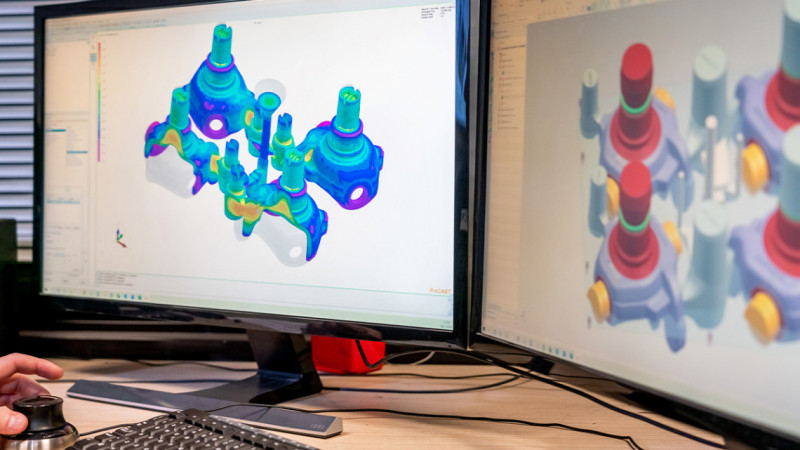 The standard porosity model of ProCAST also accounts for the effect of the expansion of cast iron during solidification and mold rigidity, which allows or restricts this expansion. A more comprehensive approach consists of running coupled, thermal microstructure and porosity calculations, including inoculation. The microstructure solver computes the evolution of different phases and predicts local density variations, which provide more realistic porosity results. Specific microstructure models exist for different cast irons: GI, SGI, CGI, and Ni-Resist.
Reproduce shop floor conditions by performing several production cycles and obtaining steady-state die temperatures, thereby studying filling, solidification, intensification pressure effect, cooling channel design & process parameters optimization.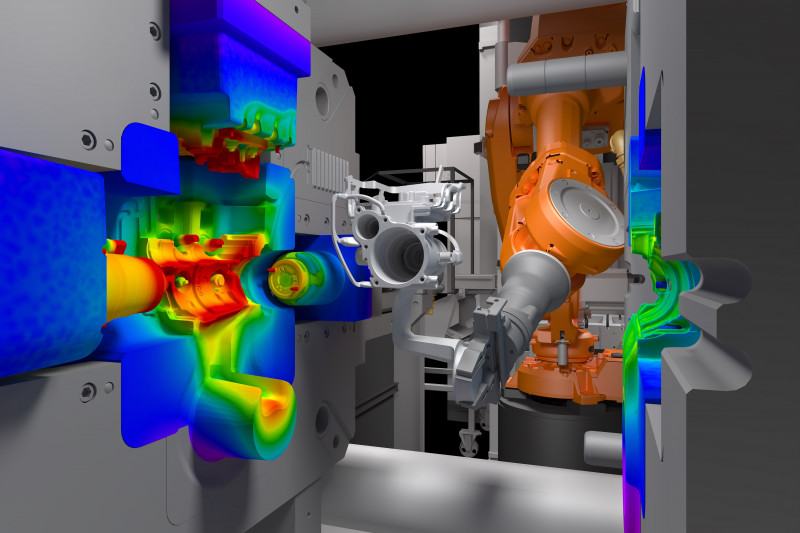 Die Casting machine is integrated inside ProCAST, enabling a real-time piston control and, hence, accurate selection of the right machine. Vacuum process, gas porosity – due to undissolved hydrogen, stresses in casting, stress release on die removal & part ejection, and die life – can all be predicted to reduce manufacturing costs and assess in-service part performance. Specific needs including squeeze, semi-solid materials, shot sleeve modeling for cold chamber, gooseneck modeling for hot chamber machines, and riser tube modeling in low pressure die castings can be attained. Gravity die casting, including tilt pouring processes, can be modeled, and ProCAST enables free definition of the axis and velocity of rotation.
ProCAST can automatically generate a mesh representing the shell mold suitable for Investment Castings & Shell Molding processes. Furthermore, it has dedicated features to address the specific needs of investment casting foundries, like allowing for non-uniform shell thickness to be blended and multiple shell layers to be created. Also, radiation with view factors, including shadowing effects critical for high-temperature alloys, are considered.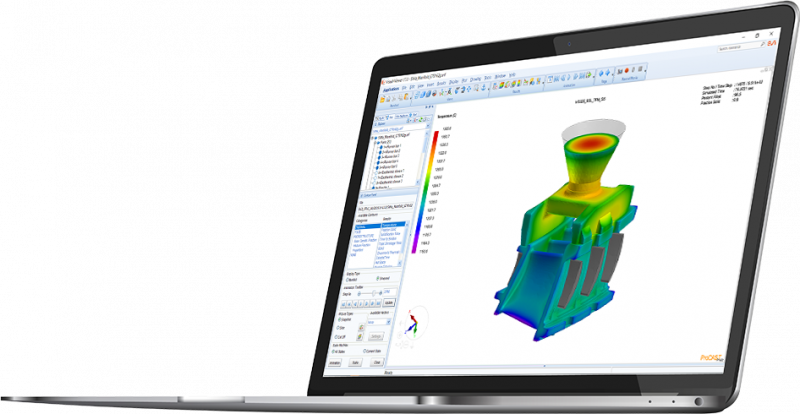 Smooth integration of ProCAST

for casting simulation into your existing processes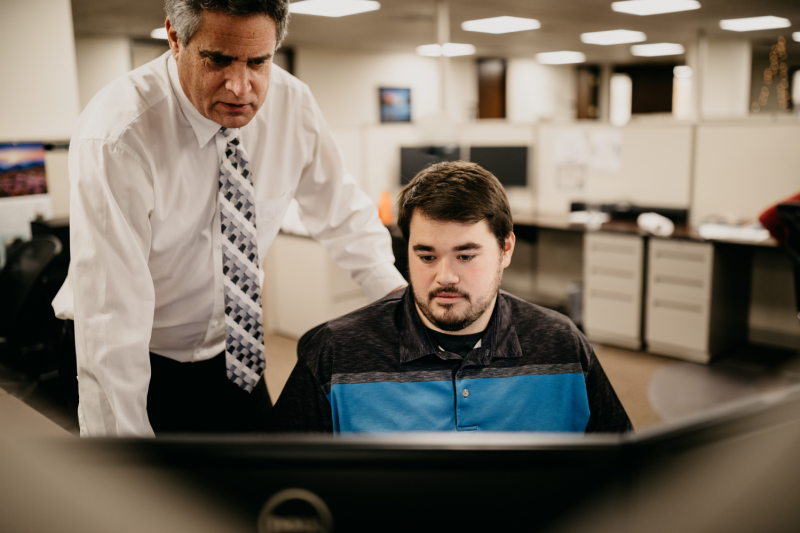 Current product development and manufacturing processes use different methodologies to bring the dies to production. Together with you we define a structured deployment of ProCAST into your existing engineering workflows thereby ensuring full integration and enable a comprehensive die casting process validation. ESI's customer experience team for casting simulation accompanies you through the complete implementation process from software evaluation and building of simulation models throught to the interpretation of the simulation results  and training in efficient work with ProCAST.
Training and first-class software support to help customers tackle all casting simulation challenges
Access to a database of Tips & Tricks and Technical Papers in our customer portal myESI
Knowledge exchange with global ProCAST community and attend our advanced technical events such as our annual Solidification Course