VA ONE

Interior Acoustics Simulation Software
Leading automotive and aerospace companies rely on ESI's vibroacoustic simulation software VA One to meet design goals for interior and exterior acoustic performance arising from both structural (i.e: road noise) to aeroacoustic (flow-induced) excitation.
VA One empowers designers to optimize products by making informed trade-offs of material choices related to acoustic performance, comfort, cost, and weight.
Whether new mobility solutions use electric, combustion, hybrid, or hydrogen power, whatever the design and material choices engineers make, the acoustic experience inside a vehicle or aircraft is a key differentiator defined by brand objectives.
VA One provides engineers with an all-in-one solution, a unique software environment, to understand the impact of design and material choices on final acoustic comfort.
Full library of material models, physical properties & subsystems provides highly accurate noise predictions ensuring early confidence in compliance with noise regulation standards
Single development environment for product validation reduces the training need for multiple tools
Achieve your interior acoustic performance targets using VA One
VA One gives engineers the ability to assess vibroacoustic performance across the full-frequency range using Finite Element (FEM), Boundary Element (BEM), or Statistical Energy Analysis (SEA) for structure-borne and airborne noise alike. Here are a few examples showing how engineering teams can successfully manage interior noise with VA One.
Invest in the leading software for modeling automotive Interior Noise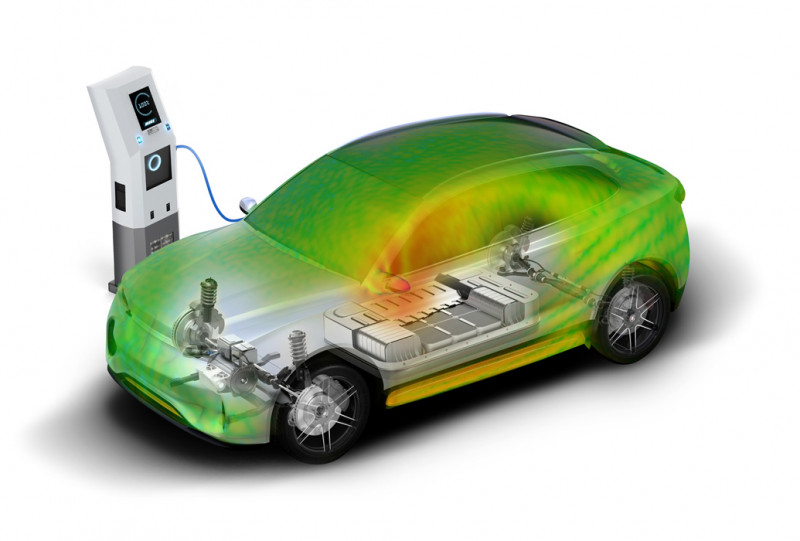 In the automotive industry, the influence of trim components on acoustic comfort is an important brand-related consideration conditioned by concerns including weight, cost, and overall acoustic performance. Additional challenges arise from the accurate assessment of noise contributions from sources such as engine noise, tires, powertrain, induction, and exhaust systems, which are key for the accurate prediction of interior noise. In the past, this assessment was performed using expensive acoustic test cells that relied on the availability of prototype hardware, which arrived late in the design cycle.
Supporting concurrent engineering, VA One delivers accurate results, at the right point in the design cycle reducing the need for costly rework.
Trim optimization: create models to collaboratively identify optimal interior noise performance
Tackle EV-related challenges including new transmission paths and sources
Speech Clarity and Infotainment: Optimize infotainment systems for enhanced Speech Clarity
Reduce Buzz, Squeak, and Rattle (BSR) by identifying operating contacts in sub-assemblies and evaluating their sound intensity early on to avoid expensive recalls during the service life of the product
Powertrain noise: compute and analyze noise transfer paths from the source to the receiver to establish countermeasures to reduce structural energy transmission
Wind Noise: Deliver accurate Aeroacoustics Noise Prediction (AVA)
The absence of the internal combustion engine and associated ancillary equipment makes wind noise a major source of interior noise in Electric Vehicles. VA One provides an accurate cost-effective simulation solution to reduce the use of scarce, expensive, and time-consuming wind tunnel studies.
Easily couple Computational-Fluid Dynamics (CFD) time history data with your VA One model
Use any third-party CFD code as an input source, including open-source codes like OpenFOAM
Use multiple excitation sources: both experimental and CFD sources can be used to define aero-acoustic excitation
Use General Surface Pressure (GSP) to establish CFD load cases
Benefit from Wave Number Analysis for load visualization
Full-frequency acoustic predictions: noise transmission can be modeled using low-frequency deterministic tools of high-frequency Statistical Energy Analysis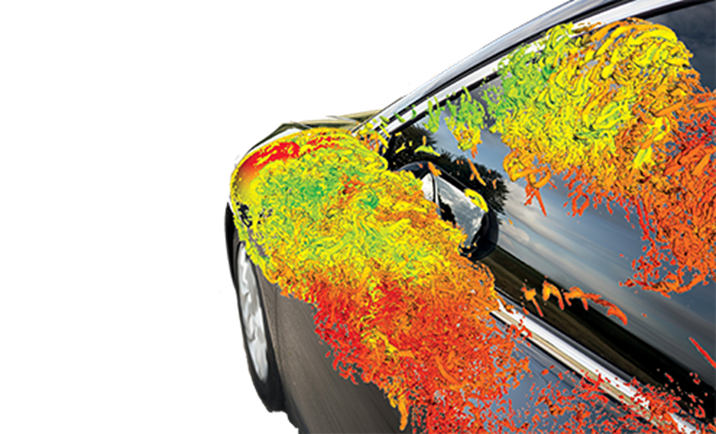 Bentley and ESI Group work together to refine the Flying Spur through a sustainable design process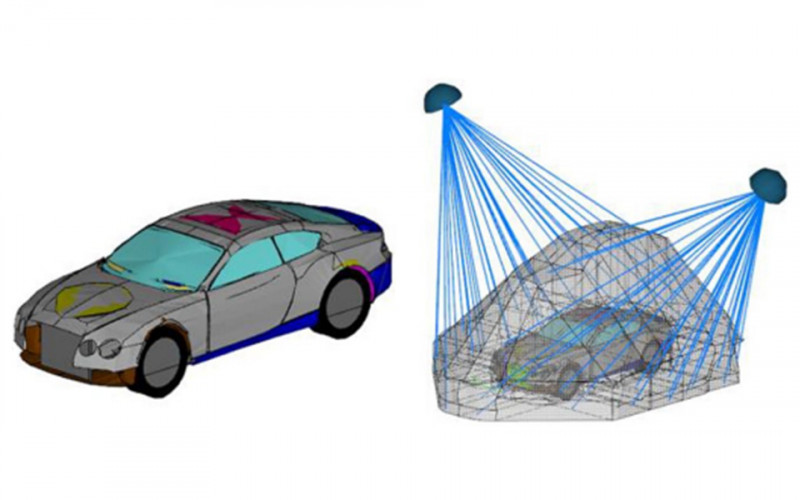 By using Virtual Prototyping, Bentley succeeded in what we set out to do – optimize every component of the Flying Spur firstly in the virtual world before we create physical parts. At the same time, we have reduced physical prototypes, creating the quietest in-cabin experience for our customers. Virtual Prototyping means fewer prototypes have to be built, and we reduce our testing mileage. It also helps influence the design and engineering of the car at an early stage and affords significant benefits in the extensive testing phase."

Simon Noble

Acoustic Engineer, Bentley Motors

Read the full story
Aircraft Interiors: achieve optimum Cabin Noise and Comfort for all aircraft applications
Whether you are working on the development of a new passenger jet, helicopter, eVTOL, or any other type of aircraft for commercial or military applications, VA One will support you in reaching your goals while balancing constraints for interior noise & comfort. The precise evaluation of acoustic comfort levels for multiple design alternatives, provided early in the design cycle enables acousticians to innovate whilst limiting the risk of additional costs and delays caused by late redesigns.
VA One enables aerospace engineers to virtually test cabins and cockpits to ensure they reach desired levels of passenger comfort:
Deliver sound insulation designed to meet noise and weight targets
Offer individualized thermal comfort and passenger sound space
Predict wind noise and develop countermeasures
Test speech clarity for cockpit and cabin alike
Identify noise contributors
Find optimum countermeasures
Design suitable trim packages
Glazing…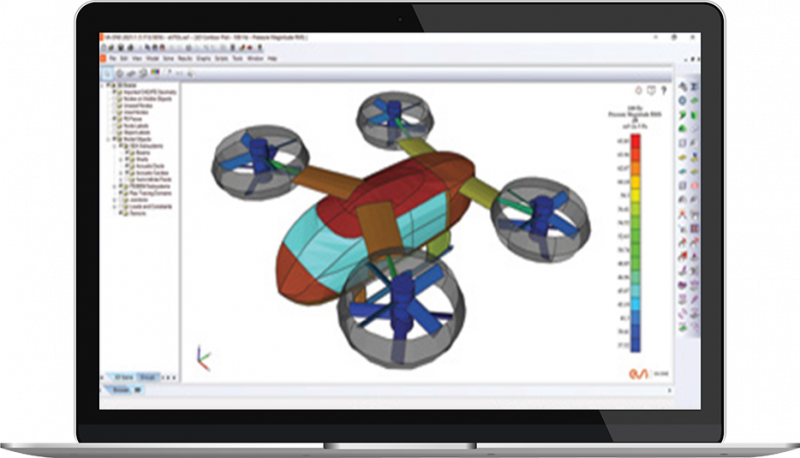 Discover how Joby Aviation uses VA One to meet their interior acoustic performance goals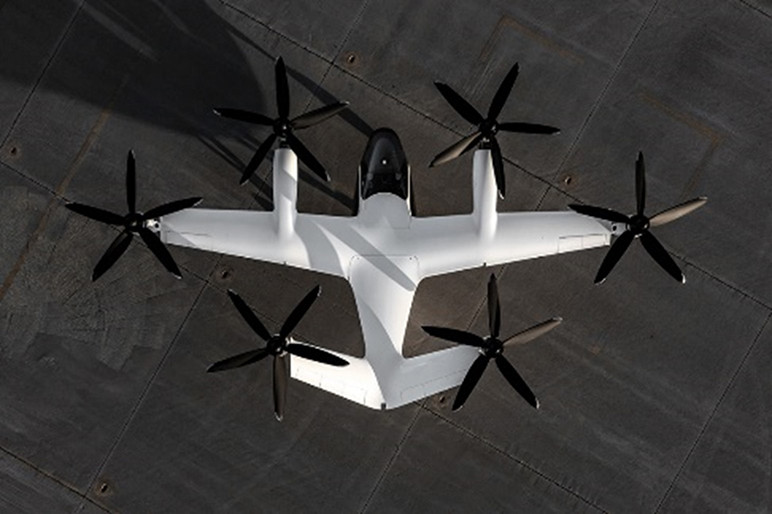 ESI has been a fantastic partner in helping Joby develop a first-of-its-kind vibro-acoustic model of an eVTOL aircraft,"

Greg Goetchius
In his presentation from ESI LIVE 2022, Greg Goetchius, Lead Engineer for Noise & Vibration at Joby Aviation, shares some insights into the company's product development, from noise reduction to interior and exterior acoustic performance.
Heavy Machinery: Perform cabin noise simulation as you would on a Virtual Proving Ground
Engineering safe, clean, and productive heavy machinery or equipment without having access to the actual product or production prototype is a major design challenge. What if you could gain access to a Virtual Proving Ground to test cabin noise and operator acoustic comfort early on, before the design freezes? Using VA One, you can ensure operator comfort and meet interior noise regulations:
Model in a single software environment across the full frequency spectrum using FE /Hybrid/ SEA method
Start from a CAD/ FEA import
Build model geometry including beams, cavities, shells, and Semi-Infinite Fluids (SIF)
Populate your database with physical properties/ DLF/ sound package
Define flanking paths (including pass-throughs, and leaks) and noise sources (road, tires, wind noise...)
Account for airborne and structure-borne noise sources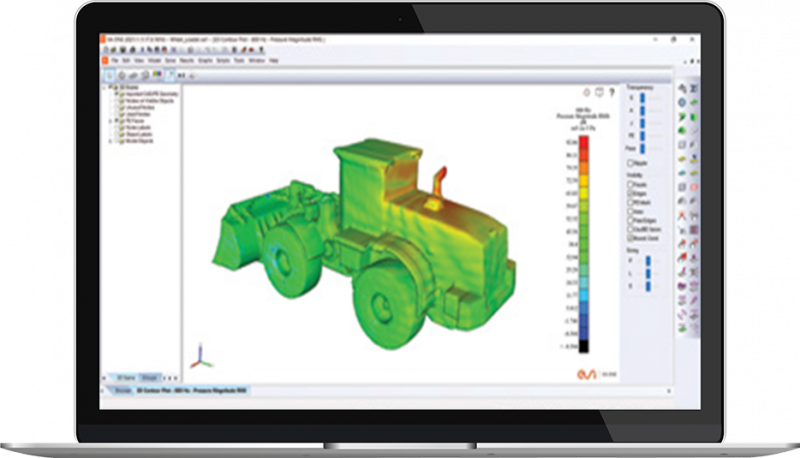 More content related to Interior Vibro Acoustics Solutions