VIRTUAL PERFORMANCE SOLUTION
VIRTUAL PERFORMANCE

SOLUTION
Crash and Safety Simulation Software
Unleash the potential of virtual crash & safety testing and experience the power of VPS, ESI's cutting-edge software to simulate crash, safety, strength, and dynamics. Built on nearly 5 decades of expertise from the pioneers of the world's first-ever digital crash simulation, VPS has established itself as a frontrunner in the field. Unlike any other tool on the market, VPS is known for offering unparalleled robustness and reliability, delivering very consistent results, and instilling trust in every simulation performed.
Whether you're an OEM, supplier, or part of a collaborative CAE team, say goodbye to costly errors and time-consuming setbacks – VPS empowers you to swiftly integrate accurate and dependable simulations into your development processes.
With this further development of the software suite, ESI Group has achieved a quantum leap in the field of simulations. By being able to utilize a unique mathematical model for both crash and load testing, we're improving our development efficiency at several stages of a project. Given the ever-shortening development cycles in the automobile sector, this gives us a decisive competitive edge.

Dr. Ralph Sundermeier

Head of Functional Calculation Interior and Methods at Volkswagen
Highlights of

Crash & Safety Simulation with VPS
These are the main VPS software features that empower users to deliver trustworthy simulation results at speed, efficiency, and cost-effectiveness:
Fast solver facilitates more simulation runs in the available time and delivers reliable simulation results quickly and early.
A single core model where multiple types of simulation can be applied to the same common 3D model, saving time, enabling concurrent engineering, and resulting in a more optimized end product.
Built-in library of modular material models and physical properties provides highly accurate performance predictions ensuring early confidence in compliance with safety standards.
Combining Finite Point Method (FPM) technology with the VPS structural dynamics solver for a more precise prediction of liquid or gas flow effects on the vehicle structure.
Workflow automation & model quality check via Visual Environment for greater efficiency in the simulation process and higher reliability of simulation results
Multi-scale modeling combines detailed micro-level assessment with a coarser macro-level model, achieving a balance between accuracy and time/cost efficiency
Continuous software innovation with advanced model order reduction capabilities and smart machine learning technology, enabling engineers of all skill levels to efficiently explore design spaces, prioritize variables, and optimize vehicle safety, weight, cost, crash repairability, and safety ratings within a limited timeframe
Achieve enhanced realism in crash simulations through integration with our manufacturing simulation software such as Sysweld, and SimulationX, our system simulation software. On this basis, engineers can accurately assess conditions as manufactured and the impact of active safety systems in crash scenarios.
Elevate Crash Testing to New Heights

with Unparalleled Speed & Precision
Virtual crash simulation is becoming more prevalent in replacing physical crash testing for regulatory certification because of its enhanced accuracy, lifelike human body models, and the capability to digitally predict intricate scenarios. This shift reduces the need for hardware prototypes and testing in product development, fostering financial sustainability, and minimizing carbon emissions in new business models.
VPS gives crash engineers round-the-clock access to the complete virtual vehicle and their dedicated digital crash laboratory.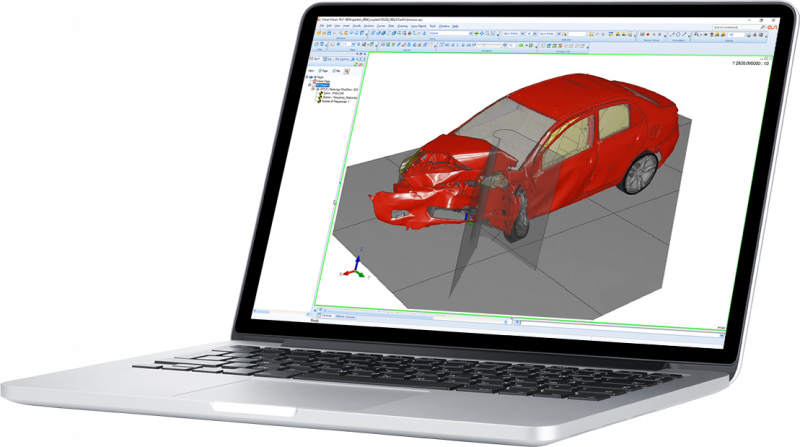 Unleash Unmatched Precision and Efficiency in

Airbag Development
Airbag development poses significant challenges in the field of vehicle safety engineering due to the intricate and non-linear nature of airbag folding and deployment across a wide range of crash scenarios. These challenges are further compounded by the ever-evolving and increasingly stringent safety certification requirements.
VPS offers a robust and efficient simulation platform that allows for end-to-end airbag development, covering both folding and deployment aspects. Its distinctive technology enables precise simulation of gas flow throughout all stages of airbag development, enabling an accurate evaluation of the interactions between gas and airbag materials.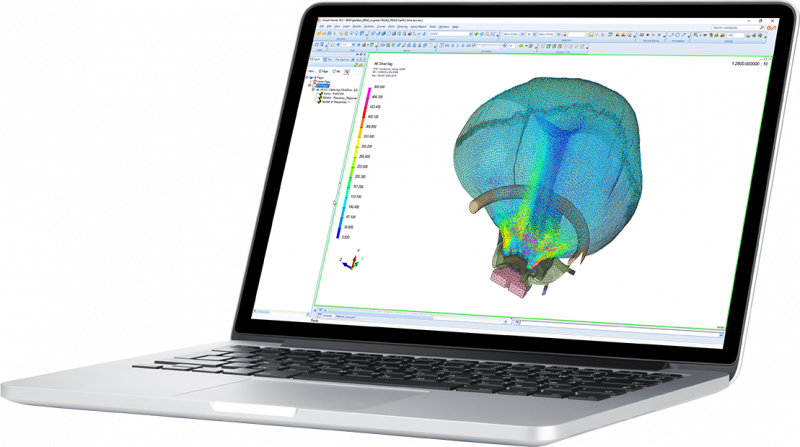 Ensure First-Time Battery Certification and

Peak Performance for EVs
As electric vehicles emerge in the market, battery safety has become a crucial certification requirement. Suppliers and OEMs must demonstrate compliance with ever-changing safety standards and ensure strong performance in terms of range. Yet, predicting and achieving these outcomes during the early stages of development, within tighter deadlines and the demand for environmentally friendly processes, significantly amplifies the complexity of this task.
Battery manufacturers and OEMs use VPS to achieve regulatory certification, enhance battery safety, and reduce costs through comprehensive assessment, covering micro-scale cell analysis to macro-scale full-car crash scenarios.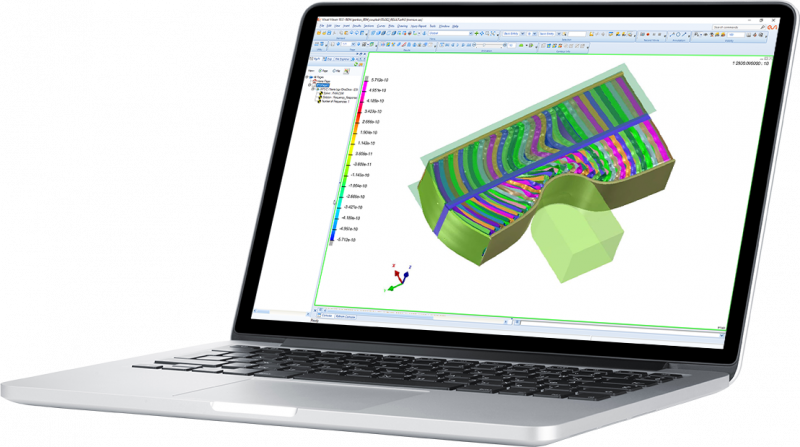 Discover Limitless Testing Capabilities for

Vehicle Strength and Dynamics
As lightweighting and new materials usage rise, assessing misuse damage, car durability, and reliability becomes crucial while maintaining cost-effectiveness. Virtual in-operation tryouts enable a vast range of simulated tests, identifying flaws early, saving time and resources, and achieving the optimal design quickly.
VPS is equipped with key capabilities that are essential for automotive engineers to enhance perceived quality, increase customer satisfaction, and prevent recalls.