In the race to bring electric, autonomous, and connected vehicles to the marketplace, OEMs are facing a difficult puzzle: increasing the efficiency of the existing transportation paradigm and also getting their next-generation concepts to market faster. State-of-the-art simulation technologies are already widely used in the industry. While most OEMs have moved away from the traditional trial-and-error methods and managed to reduce the number of physical prototypes necessary to achieve designs that match their requirements, the "Zero Physical Prototype and Test" journey is no easy task.  
With Virtual Prototyping, you design your next vehicle by making smarter decisions, validating vehicle performance without real prototypes, preparing for manufacturing before you cut a single piece of steel, and pivoting to drive towards multi-process, multi-material assembly. With the Hybrid Twin, you pre-experience the performance of new mobility devices, gain confidence, and ensure the customer's trust prior to market launch and throughout the lifecycle.  
From virtual testing to in-scenario simulation, together with our cross-functional teams of vehicle engineers, manufacturing experts, and data architects, you connect the virtual world and real one, turn the corner on your vehicle development and counterbalance the risks associated with innovation. 
Is there really a proven alternative to cut cost and time for pre-production prototypes?
Yes. Today it is possible to conduct thousands of tests, investigating different options and design variants, and making the best trade-offs [all virtually], before design freeze, and ultimately obtaining 5 stars at the EuroNCAP. We did this with Skoda.
Can I design cost-effective sound insulation specifications early in the development process?
Yes. Sound insulation lay-ups can be predicted and assessed for brand and weight targets early in the design process. Acoustic targets can be cascaded to Tier 1 suppliers in the form of vibro-acoustic models.
Can I really say "no thank you" to physical testing?
Yes. You can validate the reliability of your vehicles and parts faster than ever and accelerate your program timeline. All you need is the ability to work with real results, virtually, and build a global, single-core model that covers all engineering domains. We did this with Farasis.
Can I eliminate the many uncertainties in vehicle design and assembly?
Yes. Today it is possible to integrate and build your next vehicle 100% as planned and achieve ROI in as little as eight months. Engineers step inside an immersive virtual production environment, perform a walkaround of their assembly environments at a 1:1 scale, interact with the various components, and experience what they cannot see – this is mission-critical for industry 4.0 manufacturing. We did this with Fiat Chrysler.
Can ESI help me overcome the performance limitations of vehicle batteries?
Yes. It's possible to virtually test every aspect of battery performance from safety and range through to durability and second-live scenarios. This becomes even more exciting when you think of regulating in-car-temperature depending on traffic and weather conditions or avoiding downtime for your fleet by predicting car maintenance based on real-time performance indicators. With this extra degree of freedom to influence the aging and behavior of your vehicle, at any stage and in any situation in its life, you can truly create the future of mobility. ESI's Hybrid Twin™ does this.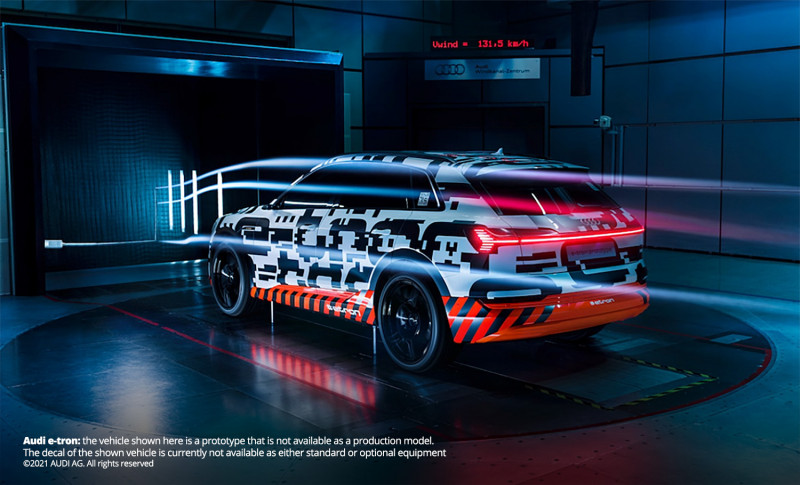 Optimizing aerodynamics to maximize EV range
Typically, strategies aiming at maximizing the range of an electric vehicle rely on reducing vehicle weight or improving battery performance.
But 2021 could change this as the world is getting ready to welcome a hundred of different new fully electric models for all needs and wants. The full-electric vehicles offering is expanding to larger models, sports cars and SUVs with ranges neighboring 500 km (310 miles).
For Audi's engineers working on the new e-tron, new customer expectations translated into the need to develop innovative product development strategies to maximize driving range.
Use Virtual Prototyping to Develop High-Performance
Batteries That Go the Distance
Through their commitment to making "Vision Zero" a reality, the automotive industry has made it abundantly clear that there will be no compromise on safety . Concerns rising around batteries include their optimum location inside the vehicle, their integrity for various road conditions, or in the case of a crash, the protection provided by their housing. The challenge for OEMs and their suppliers is to keep up with evolving requirements. The ability to test various circumstances, virtually, is integral in ensuring the successful development of an electric vehicle with a global mindset.
Reach 
Optimal Passenger Comfort and Energy Consumption

 Efficiently Using Virtual Prototypes
In the wake of flexible, and sometimes revolutionary, interior layouts, interior climate systems have to be rethought to be consistent with cabin configuration and the demand for individualized comfort. Engineering teams face a difficult challenge as they are called on to reinvent the cabin design while maintaining occupant safety & comfort and delivering high-performing vehicles. With virtual interior engineering, test as many layouts and scenarios of your new car concept before design freeze. Gain a global view of the cabin and manage trade-offs, from human comfort, including acoustics, cabin energy consumption, and associated car range, to passenger safety.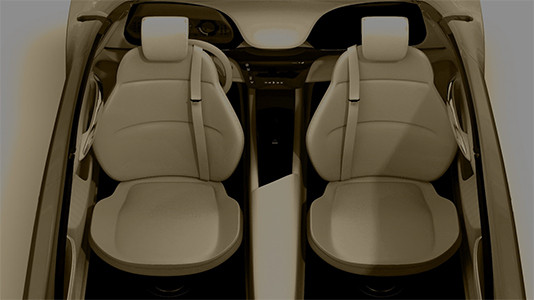 Go for 
Hybrid Twins

 to Achieve energy management targets and maximum range without sacrificing comfort, safety, or cost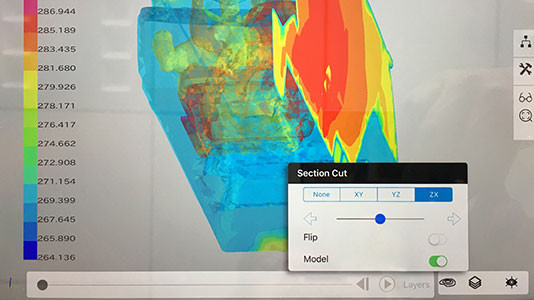 Today, it is possible to maximize electric vehicle driving range, while simultaneously offering cabin comfort and safety in a holistic, end-to-end engineering approach. Engineers virtually analyze and assess the interaction of all vehicle variables, inside and outside, and in real-time, accurately predicting the impact on the passenger comfort. They do this by accounting for passenger characteristics in combination with heating, ventilation, air conditioning, battery, and powertrain plus external environments like roads conditions, traffic, driving style, and weather. With the Hybrid Twin™, aim to empower OEMs to create a truly immersive, individual, and mobile driving experience.
Apply Virtual Reality to Experience, Validate, and Communicate on the 
Production Process
As design sets the stage for manufacturing and service, engineering teams must recognize the importance of interacting with their proposed products and processes to assure ease of production and assembly. With Virtual Reality, engineering teams experience, validate, and communicate on the assembly requirements, all while considering the human-centric process interactions. Ultimately, this allows them to significantly reduce future assembly risks and increase efficiency, all while ramping up production to meet key product targets.
Manufacture Lightweight Designs 
Right the First Time

 with Virtual Prototypes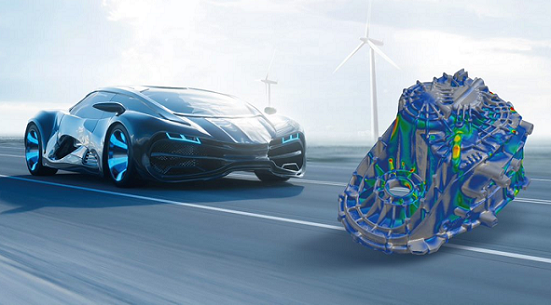 Lightweight body structures, engines, and drives are crucial to obtaining an optimal EV performance and maximum range. However, when manufacturing car designs with lightweight materials, meeting tolerance requirements and achieving a high final perceived quality are a challenge for OEMs. Additionally, this often leads to significant over-spending in the try-out phase. OEMs must ensure leading craftsmanship and operational performance of manufacturing processes to meet customers' high demands, minimize risk, and keep costs within specifications. With simulation, you can virtually manage key manufacturing & assembly processes, inspect perceived quality, securing the entire fabrication process. This is the secret to manufacturing attractive, lightweight, flexibly assembled electric vehicles and ultimately providing the highest quality possible.
Virtual Prototyping Empowers Automakers to Engineer and Manufacture
Multi-Material Assemblies With Confidence
With the advent of connected, automated, shared, and electrified (CASE) devices, light-weighting and cost savings are strategically pursued top priorities for automakers to achieve greenhouse gas emissions, fuel economy, range targets and affordable products. On the one hand, weight reduction is a must for body and chassis design, shifting the focus towards high strength-to-weight ratio materials in assemblies that combine, for instance, advanced steels with aluminum and composites. In the process, product engineering and manufacturing complexity is growing and the urgency of uniting those two worlds earlier is increasing. On the other hand, they equally share the cost pressure because high investments on the powertrain side inevitably reduce the "what we can afford" on the body and chassis side. Thus, being able to accurately predict the wide range of manufacturing processes and their assemblies is key to minimizing the amount of costly physical prototypes and tryouts.
Learn how to couple the engineering world and the manufacturing.
Virtual Prototyping Facilitates Sensing, Connecting, and Reporting for a
Safer Driving Experience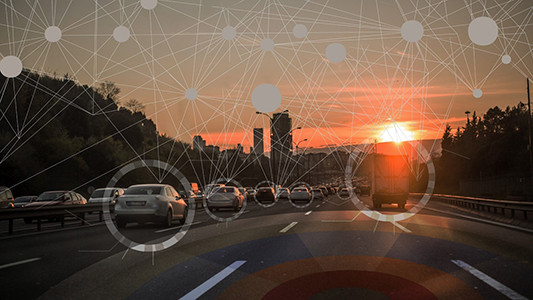 To reach the highest safety level, autonomous vehicles must have a 360° view, ensuring they make the right decision by interpreting the data from sensors (camera, radar, or lidar). With Virtual Prototyping and physics-based sensor models, you can verify the reliability of the autonomous systems and develop the safest autonomous vehicles while reducing the testing phase's time and cost.
Virtual Prototyping Solutions

for Creating a Personal, Powerful, and Safe Driving Experience
From vehicle engineering, manufacturing, and assembly operations to service process engineering & maintenance, define and deliver safe and reliable vehicles and production processes that result in the highest product quality and life-time performance - with nearly zero physical prototypes. Increase the efficiency of the existing transportation paradigm and lead the race in the new age of technology.
Read on to find out more about the main value propositions that we offer in the fields of pre-certification, pre-experience, smart manufacturing, and man-machine-interaction (Human-centric).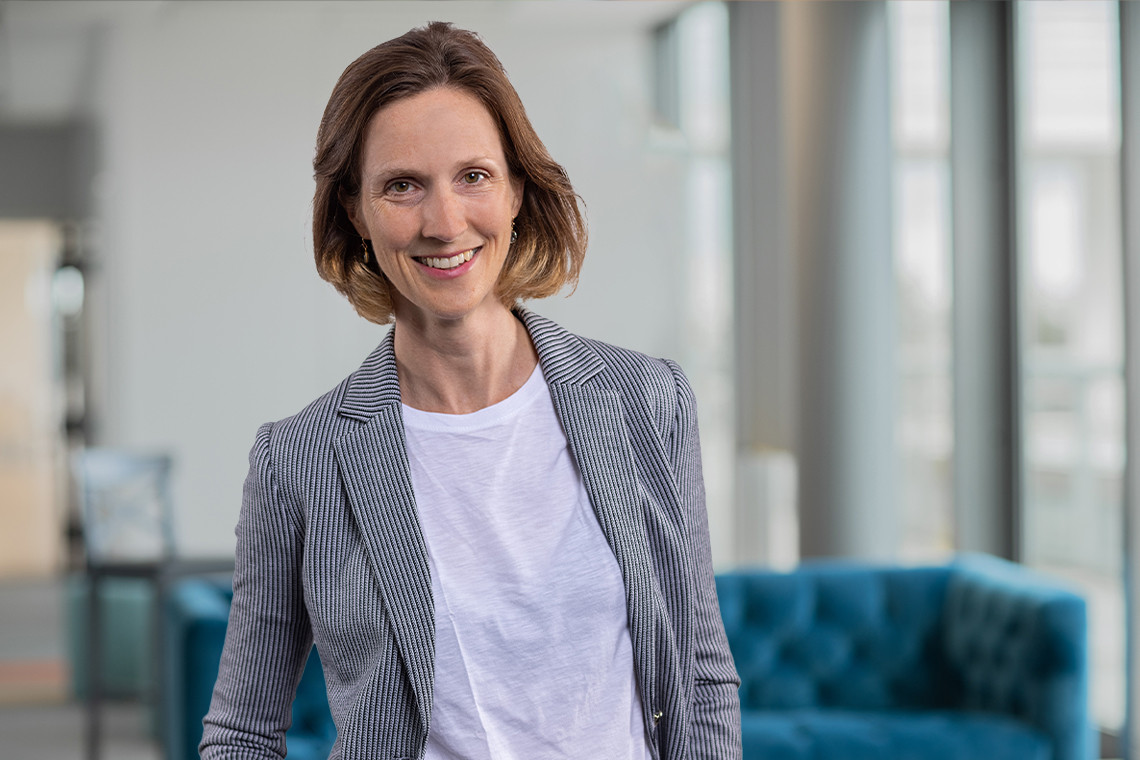 Virtual Prototyping in Automotive and Ground Transportation

is Trusted By
All over the world, suppliers, manufacturers, and engineering partners use ESI's solutions to design and optimize future mobility on the ground, e.g. Alstom Transport, Autoliv, Bombardier, Bertrandt, Continental, Daimler, FAW Volkswagen, Faurecia, Fiat/Chrysler, Ford, General Motors, Gestamp, Honda, Hyundai Group, Isuzu, Jaguar Land Rover, MAN, Mazda, Mitsubishi Motors, PSA Peugeot Citroen, Renault Nissan, Shanghai Volkswagen, Takata, Tata Group, Toyota Motor Corp., Visteon, Volkswagen Group, and Volvo Group.