Automakers are in a race to achieve sustainable mobility and meet "zero emission" targets in development and engineering. Virtual simulation is a powerful tool that enables automakers to reduce the carbon footprint of vehicles and development practices in order to achieve sustainability Key Performance Indicators (KPIs). The use of virtual simulation also contributes to the realization of "vision zero", a world with zero traffic fatalities. By harnessing the digital thread and accelerating digital transformation with Industry 5.0 and Product Lifecycle Management (PLM) applications, automakers can achieve the right balance between accuracy and time-to-market, delivering innovative products at a manageable cost and risk.
Is there really a proven alternative to cut costs and time for pre-production prototypes?
Yes. Today it is possible to conduct thousands of tests, investigate different options and design variants, and make the best trade-offs [all virtually], before design freeze, and ultimately obtaining 5 stars at the EuroNCAP. We did this with Skoda.
Can I design cost-effective sound insulation specifications early in the development process?
Yes. Sound insulation lay-ups can be predicted and assessed for brand and weight targets early in the design process. Acoustic targets can be cascaded to Tier 1 suppliers in the form of vibro-acoustic models.
Can I really say "no thank you" to physical testing?
Yes. You can validate the reliability of your vehicles and parts faster than ever and accelerate your program timeline. All you need is the ability to work with real results, virtually, and build a global, single-core model that covers all engineering domains. We did this with Farasis.
Can I eliminate the many uncertainties in vehicle design and assembly?
Yes. Today it is possible to integrate and build your next vehicle 100% as planned and achieve ROI in as little as eight months. Engineers step inside an immersive virtual production environment, perform a walkaround of their assembly environments at a 1:1 scale, interact with the various components, and experience what they cannot see – this is mission-critical for industry 4.0 manufacturing. We did this with Fiat Chrysler.
How is virtual prototyping enabling sustainable engineering to accelerate our journey to a cleaner, greener, safer future?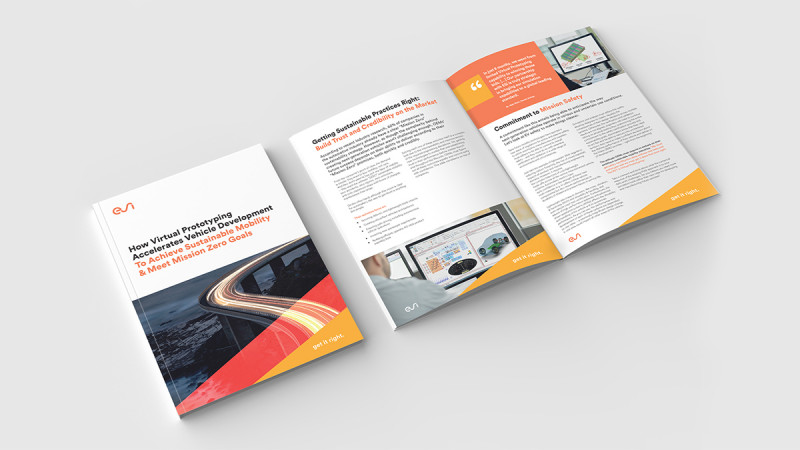 Driven by environmental concerns, government regulations, consumer demand, technological advancements, and corporate responsibility to meet their zero emissions, zero waste, and zero accidents goals, automakers worldwide are placing sustainability at the top of their agenda. 
Eager to learn more? Download the whitepaper and discover how virtual prototyping is accelerating innovation to help you achieve "Mission Zero."
Driving Safe, Sustainable Innovation

with Powerful Virtual Prototyping
Discover how simulation technology accelerates automakers' Mission-Zero journey without compromising on quality, safety, or performance; by connecting the virtual world with a safer, cleaner, and more productive reality so you can work smarter, reduce costs, and accelerate time to market.
Virtual Proving Ground

for Vehicle Safety & Acoustic Performance
Test and certify new designs entirely virtually with your very own digital automotive test track: emission-friendly, with reduced testing mileage and at the lowest processes, tooling & material cost. A virtual proving ground allows you to get new designs right the first time while eliminating physical prototype tests for crash studies and sound quality analyses.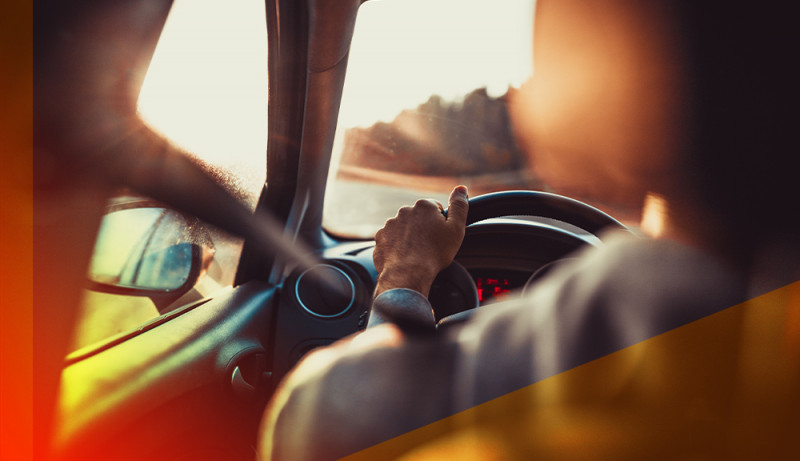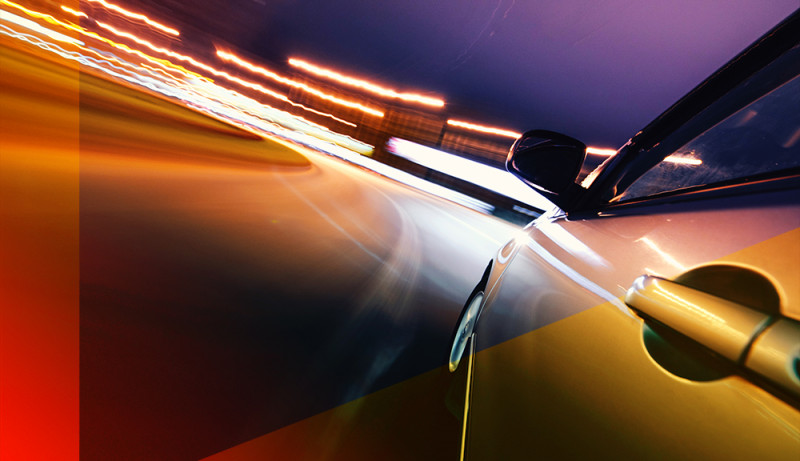 Simulation Software Solutions for Acoustic Performance
Create a pleasant journey with superior sound quality by removing undesired interior & exterior noise.
Create a Virtual

Process Chain for Vehicle Manufacturing
How can you accelerate the product development cycle? Use the power of concurrent manufacturing. By frontloading manufacturing engineering and creating a virtual manufacturing process chain, you can decrease lead time and cost for new lightweight designs.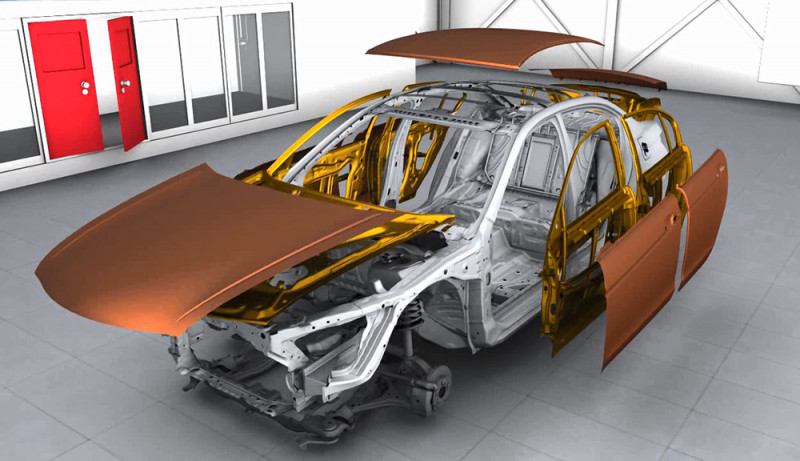 Build your Industrial Metaverse

to Power Collaborative Virtual Workflow
Create your own industrial metaverse to experience physical interactions with yet-to-be-realized vehicle designs without waiting for construction or traveling to a common site. Immersively explore new vehicle concepts from a worker and operator perspective and gain a hands-on experience in the processes required to make and maintain them. This is how you push engineering workflows months ahead of production.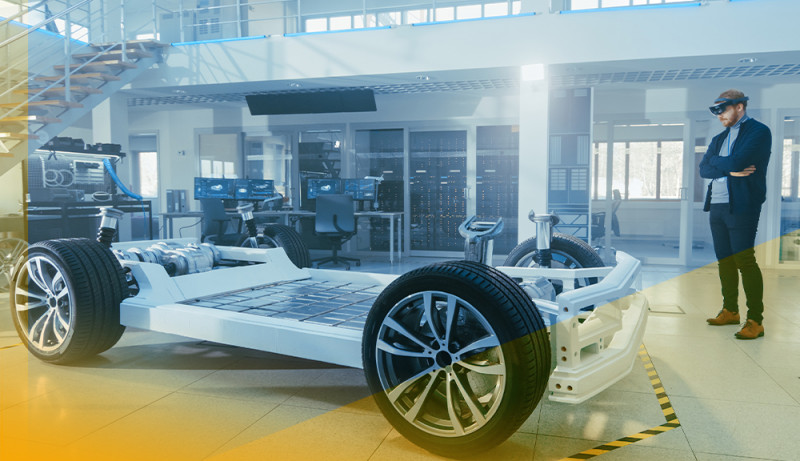 Virtual Prototyping in Automotive and Ground Transportation

is Trusted By
All over the world, suppliers, manufacturers, and engineering partners use ESI's solutions to design and optimize future mobility on the ground, e.g. Alstom Transport, Autoliv, Bombardier, Bertrandt, Continental, Daimler, FAW Volkswagen, Faurecia, Fiat/Chrysler, Ford, General Motors, Gestamp, Honda, Hyundai Group, Isuzu, Jaguar Land Rover, MAN, Mazda, Mitsubishi Motors, PSA Peugeot Citroen, Renault Nissan, Shanghai Volkswagen, Takata, Tata Group, Toyota Motor Corp., Visteon, Volkswagen Group, and Volvo Group.