From construction, agricultural, and mining equipment to lifting, handling, and forestry machinery, manufacturers of heavy mobile equipment must develop their products in a way that they can cope with challenging environments and alternating work cycles safely and reliably. Uptime is key. Which is why industry leaders have embraced Product Lifecycle Management (PLM). PLM allows them to engage in a steady, methodological "digital transformation" of their practices. In doing so, they can gradually replace real tests, required for design evaluation, with realistic numerical simulations.
Yet, the advent of electronics, wireless, and control software has challenged OEMs with new operator demands for smart, connected, electrified, and autonomous technologies. Looking at all the technological transformation that digitalization facilitates, along with environmental threats, scarce resources, increasing urbanization, as well as new safety and security regulations - the challenges are so complex that OEMs must turn the corner in their product development to get it right® the first time.
Earning certifications for new technologies, introduced right the first time, and ensuring the behavior of the machine and establishing trust in its next-generation prior to market launch and throughout the lifecycle are two sides of the same coin. This is why we, at ESI, are transforming traditional Product Lifecycle Management (PLM) into managing the Product Performance Lifecycle Management (PPL) - empowering stakeholders to design and manufacture products right the first time and keeping them right. This is possible through the virtual assessment of the whole picture of the final machine, in real life. This is mission-critical for winning in today's competitive technological landscape.
Your Solution

for Increasing the Uptime of Products and Production Processes
Together with our cross-functional teams of engineers, manufacturing experts, and data architects, we bridge the gaps between virtual and real, from product engineering and production operations through to service process engineering and maintenance. Ensure safety and operability of your machines, establish the right fabrication process to achieve your production KPIs, and move machine downtime towards zero with confidence, virtually and without putting operators at risk.
Read on to find out more about the main value propositions that we offer in the fields of pre-certification, pre-experience, smart manufacturing, and man-machine-interaction (Human-Centric).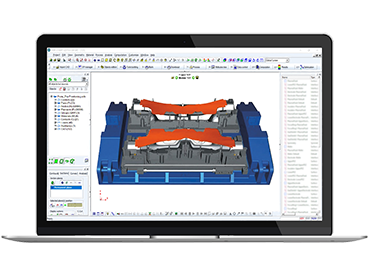 Confidently Select the Right Production Process Early and Reach Your Production KPIs
From fabrication & joining to assembly & service, predict and improve your production KPIs (quality, delivery, cost, safety) across the production lifecycle. Smart manufacturing mobile machines is all about gaining early confidence in the right production process to meet the performance indicators for both your products and your plants. With ESI's manufacturing solutions, you achieve clarity about manufacturability, accessibility, material, and dimensional quality upfront in the development and with a steady focus on employee health.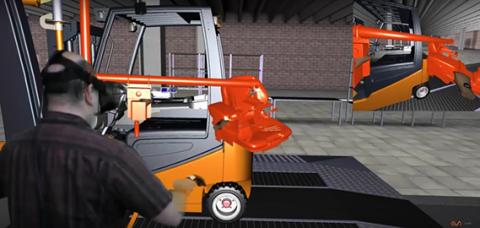 Integrate and Build Your Next Machine 100% As Planned in An Operator-Centric Way
Reduce development time throughout the entire production process. Smart manufacturers step inside an immersive virtual environment, interact with complex components & machines at a 1:1 scale, and experience the process just like in reality. This is how they ensure efficient operations, identify human safety issues, and find ways to improve production processes. Doing all this, and doing it early, is mission-critical for winning future machinery business.
Move Towards Zero Fatalities Quickly and Confidently
Ensure performance and operability by validating and optimizing key attributes of your mobile machines such as safety, durability, weight, comfort, noise, and emissions across the product lifecycle. With predictive models and process automation, manufacturers of mobile machinery validate noise exposure, emissions, and vibrations safely in any environment and pass safety and security certifications of new machines right the first time without real tests and less physical prototypes.
Pre-Experience Construction 4.0: Ensure Full Operational Performance for Product and Production
Break the silos between real-time data and physics. Assess the aging and behavior of the entire machine, subsystem, and component at any stage based on machine learning, artificial intelligence, and smart sensor data from real-life operations. The Hybrid Twin™ assists you during commissioning and operations to prevent downtime by predicting any maintenance needs and adjust work cycles based on the current machine condition. When improving next-generation machines, engineers can rely on the real, performance-related data collected over the machine's lifecycle. This data is acquired from real-life situations and is fed-back to the engineers.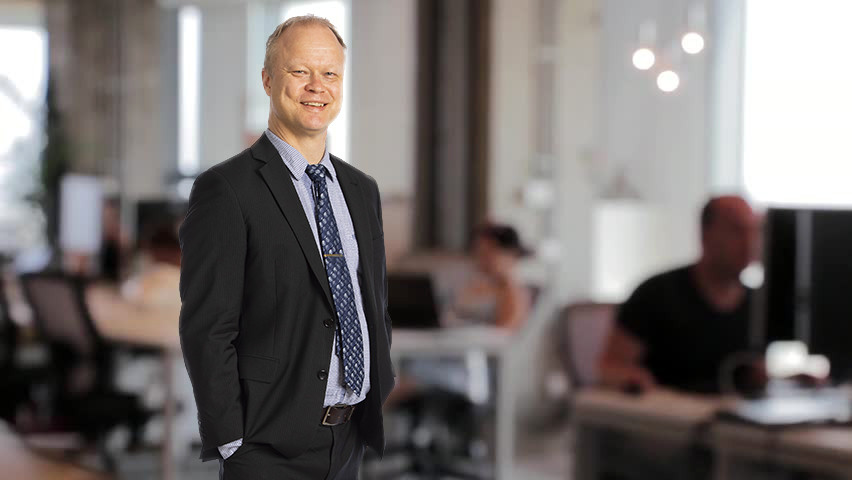 All over the world, suppliers, manufacturers, and engineering partners use ESI's solutions to design and optimize heavy machinery, such as ABB, AP&T, Arcelor Mittal, Bosch Rexroth, Caterpillar, CNH, Eickhoff, Epiroc, Fuji Electrik, Gabler, Hitachi, John Deere, Jungheinrich, Komatsu, Liebherr, Lenze Drives, Mitsubishi Electric, Palfinger, Putzmeister, Romonta, Siemens Minerals, Siemens Large Drives, Tenova Takraf, United Technologies, and Voith Paper.