ProCAST


Simulate Die Casting Processes
ProCAST is a best-in-class casting simulation software, enabling foundries to evaluate, validate and master their casting processes, down to fine-tuning multiple process variations. It covers a wide range of die casting processes used in the automotive, land transportation, heavy machinery, and cross-industry supply chain, from High-Pressure Die Casting (HPDC) including Hot/Cold DCM variants to Vacuum, Low-Pressure Die Casting (LPDC), CPC, GDC/PM, Tilt/Rotacast and Semi-Solid.
Whilst integrating advanced physics, ProCAST is proven for delivering accurate results in a very short time.
Extensive Material Database spanning most alloys (Al, Cast Iron, Cu, Mg, Ni, Zn) and molding materials (Dies, Cores, Ceramics, Filters, Insulation & Exothermic Sleeves) to best support the specific needs of different die casting processes.
Intuitive User Environment with dedicated Foundry Application Oriented Workflows for Gravity Die Casting, Low-Pressure Die Casting & High Pressure Die Casting.
Get Ready for the Next Step!
Do you feel well-informed about ProCAST's features for die casting process simulation? Great! Let's get equipped with pricing and licensing details.
Do you want to learn more about how ProCAST concretely solves your die casting challenges? Excellent! Let's talk to an ESI casting simulation expert.
Validate Die Casting Processes

Early and Comprehensively with ProCAST 
Here's an overview of the benefits that our die casting simulation software brings to the teams of manufacturing engineering, production and quality:
Estimate castability risks early by facilitating 'Design For Manufacturing', and bridging the gap between OEMs and their suppliers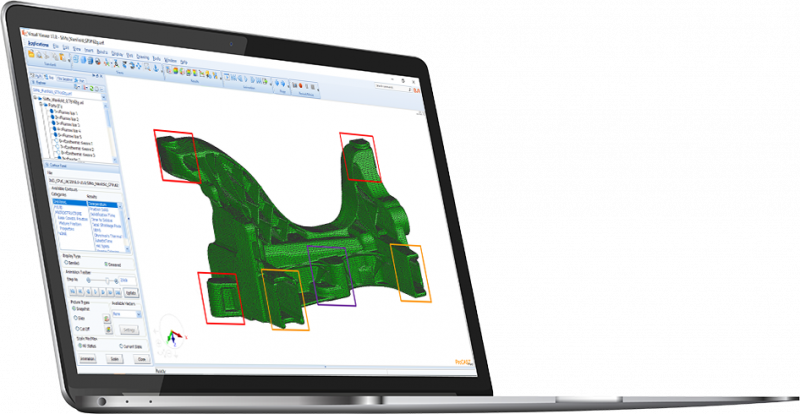 Evaluate numerous design alternatives at an early stage  (including materials influencing quality specification)
Assess critical areas to achieve specific mechanical characteristics
Reduce process development time to produce a sound casting with optimal costs and lead-time
Enable co-design to achieve best castability
Understand the injection system by looking at the full casting cycle from the furnace to the final casting​
Analyze air entrainment in the sleeve​
Optimize the slow shot​
Determine the right switching point​
Find the right runner balancing, overflow & vent positioning​
Evaluate the effect of heat loss (misrun)​
Understand the effect of counter-pressure and vacuum on filling and gas porosity​
Account for the effect of max machine pressure on piston velocities (real-time piston control)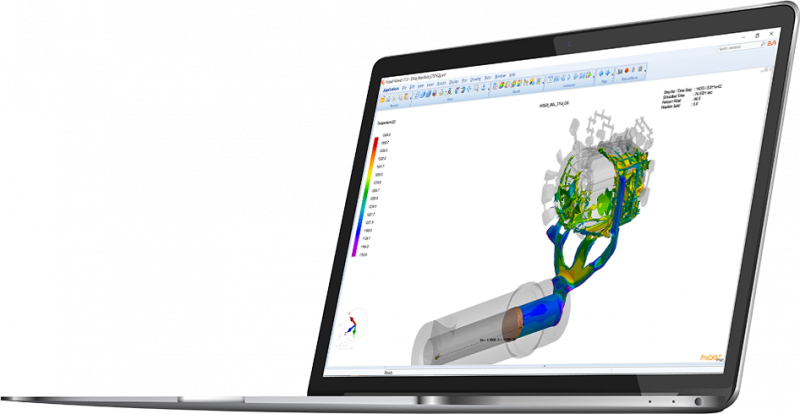 Optimize your die design and die casting process with confidence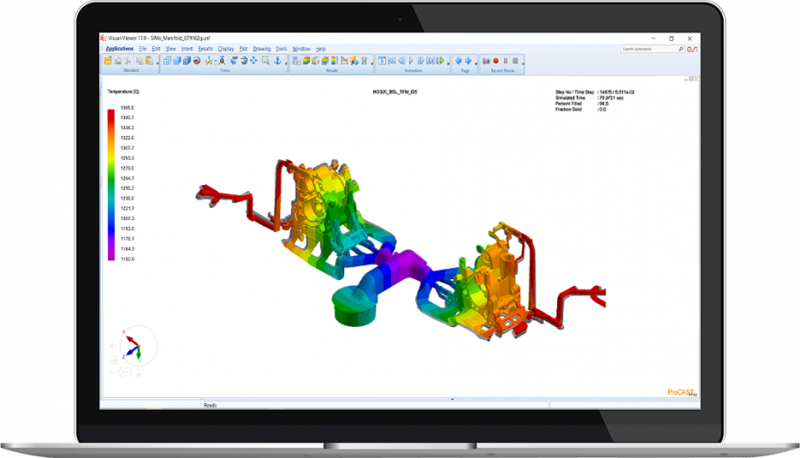 Align die temperatures with reality

Establish stabilized die temperature
Improve the spraying & blowing virtualization
Account for a realistic flow of the heating/cooling media inside the die channels
Spot & measure shrinkage porosity accounting for the intensification phase & squeeze pins
Virtual Dimensional control

Track thermally induced stresses through the process
Export the simulated part for the dimensional check as in reality (eg: integrated with GOM)
Select the right die casting machine, improve production rate and margins
Italian foundry FAR is at the forefront of innovation in casting technology, serving automotive markets. This video explains how they worked with ESI and the local casting experts ECOTRE to improve their production volumes for an automotive oil pump. Making the most of the Die Casting Machine (DCM) Virtualization in ProCAST, they chose the best possible Die Casting Machine from Colosio, leading to an estimated 165k€ annual cost saving.
ProCAST enables die makers and die casters to verify their Die Casting Machines' operating conditions and hence determine the most optimal DCM for a specific part/die, improving production rate and margins. The High-Pressure Die Casting (HPDC) Machine Database is integrated with various Colosio machines for immediate use, and features an open framework enabling users to include their own specific DCMs. This, coupled with ProCAST solver, allows real-time piston control, which was recognized and awarded as an Innovation in the Machine Category at METEF.