Discover how Virtual Prototyping

 can Accelerate Aerospace Processes and Profits
By immersively visualizing future products and components, analyzing product integration, and synthesizing human-centric assembly and maintenance processes, aerospace and defense manufacturers can avoid costly and limited physical prototype testing without compromising accuracy, safety, or time-to-market.
Discover how our innovative aerospace digital solutions can transform your processes and profits - watch our video to find out more.
During the last decade, aircraft manufacturers have been in a race for mass production, often delaying the adoption of smart digital technologies. Nowadays, the pandemic has forced them to take a step back, allowing time to prepare for the necessary structural transformations and to expand digital capabilities in order to prepare manufacturing operations for the re-start: gain the agility to launch new programs faster than ever before, to reach greater levels of industrial efficiency, and to emerge from the crisis with greener and leaner processes – less scrap, more throughput, more profitability.
Investing into 4.0 technologies to extend existing digital capabilities may look like an extra financial stretch at first glance, yet, this is mission-critical to anticipate business recovery, for both manufacturers and suppliers. Stand-alone CAD and CAE designs using empirical and historical safety margins and traditional test-and-learn protocols relying on physical testing will be abandoned for an end-to-end digital thread that seamlessly connects product design, manufacturing, and in-service operations across. This is what we, at ESI, call Virtual Prototyping.
Virtual Prototypes empower engineers to digitally validate a design's performance in terms of product quality, production capacity utilization, safety, and security, or in terms of operations and maintenance costs. It brings confidence about manufacturability and the most efficient manufacturing process in the early development stages. Supplemented with Hybrid Twin technologies, engineers are equipped with the ability to experiment virtually with real data and real physics, simultaneously. This is the extra degree of freedom and early confidence engineers need to design, manufacture, and assemble right the first time - without real tests or prototypes, before cutting a single piece of metal, and with zero downtime during final operations.
Can ESI help me accelerate the deployment of advanced manufacturing capabilities?
Yes.
The physics of materials makes all this possible, and it is the unique expertise we have developed since our inception in 1973. From heat transfer and fluid flow phase changes to residual stress modeling and more, combine your in-house competencies with ESI's expertise in metallurgy and process performance to find new designs and keep the most strategic parts in your hands.
Can ESI help me secure tolerances and margins?
Yes.
Our shared mission is to decrease scrap rates and increase productivity by getting products right the first time for various manufacturing processes, including casting, sheet metal forming, composites, and additive manufacturing. Virtual Manufacturing enables a 'quicker than ever' investigation and development of new manufacturing and assembly processes, spreading innovation across the entire supply chain. This is a key success factor in beating the ramp-up challenge and keeping pace with the surge of orders. We did this with Rolls-Royce.
Can ESI help me speed up my journey towards Factory 5.0?
Yes.
As factories become increasingly smart, manufacturers ensure that assembly sequences are proficiently performed by debugging design errors and process inefficiencies right from the product development stage.  In addition, an immersive virtual manufacturing world provides you with a full-scale experience to validate and optimize new interactions in production scenarios and to simulate manufacturing operations before any physical prototype is built. We did this with Safran.
Get Acoustic Qualification

Right First Time
Test and certify new air and spacecraft designs with your very own virtual acoustic chamber: get noise certification right the first time to ensure superior sound quality. The fully virtual, emission-friendly test system can identify discrepancies early on, and test and certify vibroacoustic performance whilst minimizing processes, tooling, and scrap material costs.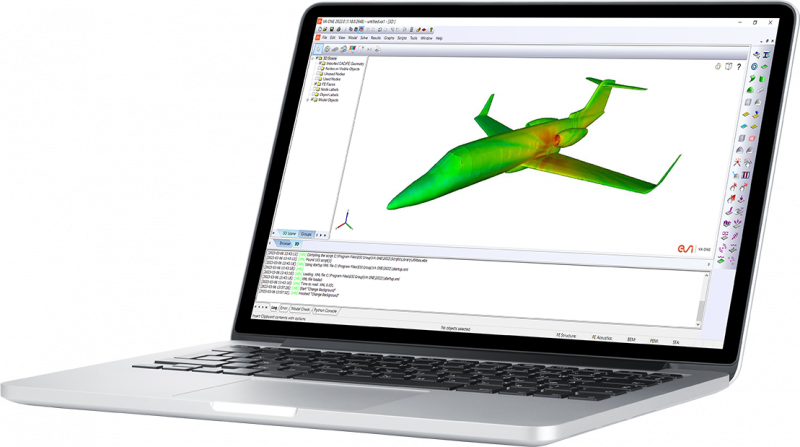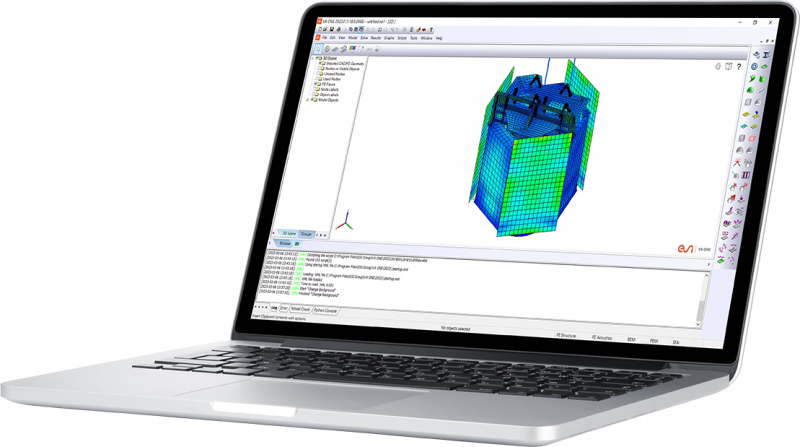 Designing a Quiet

eVTOL Aircraft
eVTOL is a modern-day innovative aircraft that uses electrically powered systems to hover, take off, and land vertically. System-based verification methods are useful to analyze the drivetrain sizing, flight controls, flight dynamics and battery sizing, safety & cooling. Further Vibro-Acoustic solutions help to analyze the exterior noise impact in urban areas as well as interior noise level comfort. Discover how ESI solutions allow virtual design iterations on the eVTOL performance and safety, and meet noise regulations.
Power Collaborative Virtual Workflows in the

Industrial Metaverse
Push engineering workflows months ahead of production by creating your own industrial metaverse. Experience physical interactions with yet-to-be-realized aircraft designs without waiting for the construction of physical prototypes and collaborate with colleagues without having to travel to a common site. Immersively explore new aircraft concepts from a worker and operator perspective and gain hands-on experience of the processes required to make and maintain them.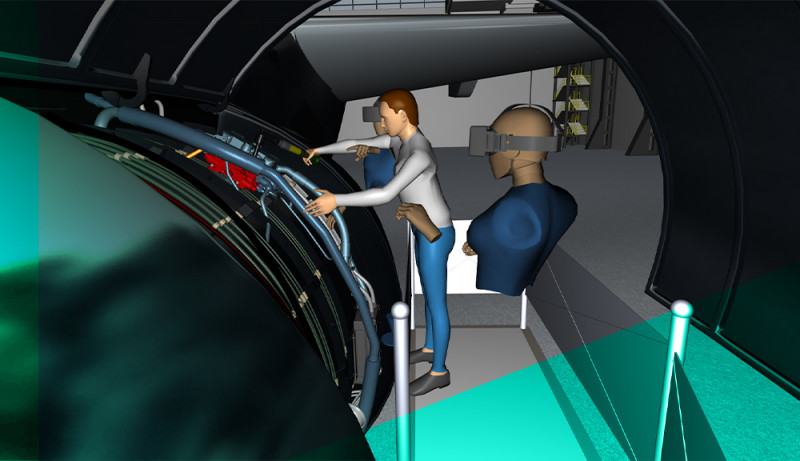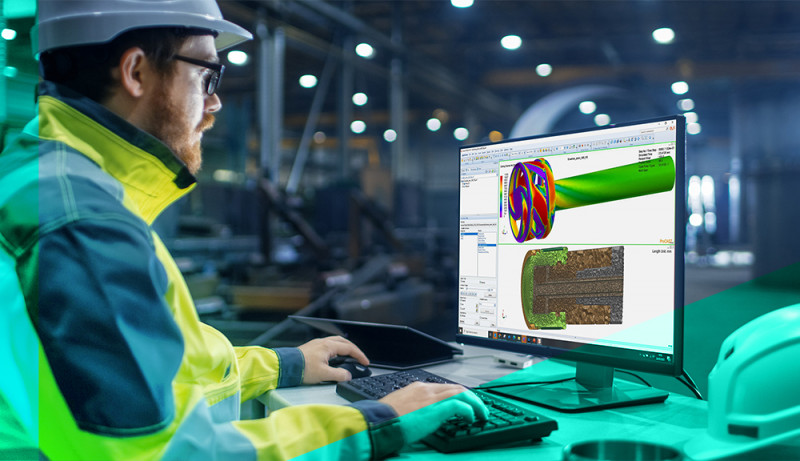 Virtual Manufacturing of High-Precision Parts
Achieve the highest material performance by using simulation-based testing. Gain a deeper understanding of material physics with unlimited analyses and experiences, which is impossible to do with physical tests and trial & error. Create stable, robust manufacturing processes to secure production ramp-up, minimize scrap costs, save natural resources, and ensure on-time delivery.​
Virtual Prototyping in Aeronautics

is Trusted By
All over the world, suppliers, manufacturers, and engineering partners use ESI's Virtual Prototyping Solutions to design and optimize future mobility in the air, e.g. Airbus, Alcoa, Avic, Boeing, Bombardier, Dassault Aviation, ESA, General Dynamics, Joby Aviation, Honeywell, Lockheed Martin, MSI-DFAT, MTU, NASA, Northrop Grumman, PCC, Rolls Royce, Safran, Textron Aviation, Thales, United Technologies and many more.