Discover how Virtual Prototyping

 can Accelerate Aerospace Processes and Profits
By immersively visualizing future products and components, analyzing product integration, and synthesizing human-centric assembly and maintenance processes, aerospace and defense manufacturers can avoid costly and limited physical prototype testing without compromising accuracy, safety, or time-to-market.
Discover how our innovative aerospace digital solutions can transform your processes and profits - watch our video to find out more.
航空宇宙・防衛産業では、どんな状況下でも安全性を保証し、同時に乗客により快適なフライト体験を提供できるような高性能で高品質な製品の開発が求められ続けています。
このようなニーズに対応するために、ライフサイクルマネジメント(PLM)を導入し、業務の効率化や果断な意思決定を行うためサプライチェーンの合理化に力を入れてきました。
しかし、さらに加速する市場の変化、技術革新、ニーズの多様化に対応するためには、設計・解析・試作といった製品開発段階においてもさらなる効率化・合理化が必要となります。
ESI Groupは、独自技術のバーチャルプロトタイピング技術である「Hybrid Twin™」を用い、従来のプロダクト・ライフサイクル・マネジメント(PLM)より広範囲のコンセプト「プロダクト・パフォーマンス・ライフサイクル(PPL)」への転換により航空宇宙産業を支援いたします。
プロダクト・パフォーマンス・ライフサイクル(PPL)とは、リアルタイムおよび実環境データを、製品の完全なバーチャルプロトタイピングである「Hybrid Twin™」に反映させ、設計、開発、テスト、組み立て、オペレーション、メンテナンス・修理、段階的な生産中止に至るまでの、製品ライフサイクルのあらゆる段階で、製品使用に影響を与える原因となる「不良」を事前に予測・管理を可能にする手法です。
これらのデータを製品開発にフィードバックすることで、開発初期段階からあらゆる未知のリスクを予測・低減し、精度の高い製品設計・製造・組立を可能にします。
このような製品開発初期段階から生産停止までのライフサイクルをカバーするエンドツーエンドのデジタルスレッドで、航空宇宙・防衛産業における高性能で高品質な製品開発を支援します。
高度な製造能力の開発
1973年から培ったESI独自のノウハウである材料物理によって、熱伝導や流体から相変化、残留応力のモデリング等、お客様の持つ技術力とESIの専門知識を合わせて活用することで、更に革新的な設計へのチャレンジが可能となります。
バーチャル マニュファクチャリングによる生産性向上
ESIのバーチャルマニュファクチャリングソリューションは、実物プロトタイピングを作成する前の開発初期段階でも、鋳造、プレス成形、複合材成形、溶接・組付けなど様々な製造プロセスの検証・評価が可能です。製品開発初期段階で適切で効率的な製造プロセスを確立することで、スクラップ率の低減や、生産性を向上することが可能です
ファクトリー4.0への移行を支援
ESIの没入型バーチャルマニュファクチャリングソリューションの活用によって、実物プロトタイプ作成前に、製造工程を実物大でシミュレーションし、様々な製造シナリオを評価・検証、最適化することが可能です。さらに、検証された設計データによってファクトリー4.0ワークベースを作成する拡張現実システムをサポートすることができます。
Get Acoustic Qualification

Right First Time
Test and certify new air and spacecraft designs with your very own virtual acoustic chamber: get noise certification right the first time to ensure superior sound quality. The fully virtual, emission-friendly test system can identify discrepancies early on, and test and certify vibroacoustic performance whilst minimizing processes, tooling, and scrap material costs.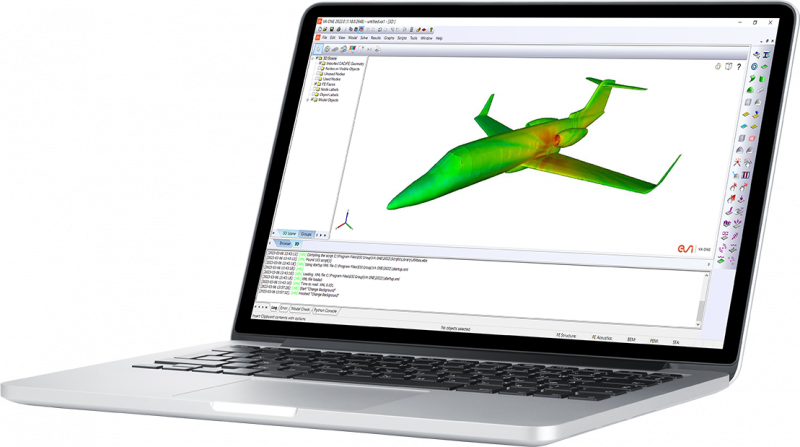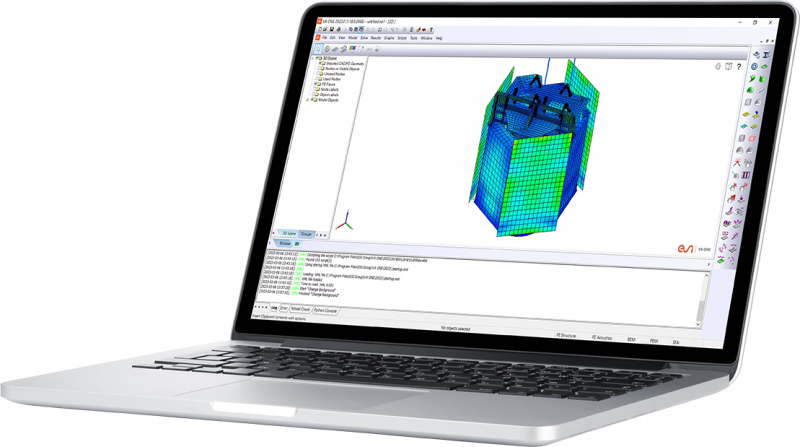 Designing a Quiet

eVTOL Aircraft
eVTOL is a modern-day innovative aircraft that uses electrically powered systems to hover, take off, and land vertically. System-based verification methods are useful to analyze the drivetrain sizing, flight controls, flight dynamics and battery sizing, safety & cooling. Further Vibro-Acoustic solutions help to analyze the exterior noise impact in urban areas as well as interior noise level comfort. Discover how ESI solutions allow virtual design iterations on the eVTOL performance, safety & meet noise regulations.
Power Collaborative Virtual Workflows in the

Industrial Metaverse
Push engineering workflows months ahead of production by creating your own industrial metaverse. Experience physical interactions with yet-to-be-realized aircraft designs without waiting for the construction of physical prototypes and collaborate with colleagues without having to travel to a common site. Immersively explore new aircraft concepts from a worker and operator perspective and gain hands-on experience of the processes required to make and maintain them.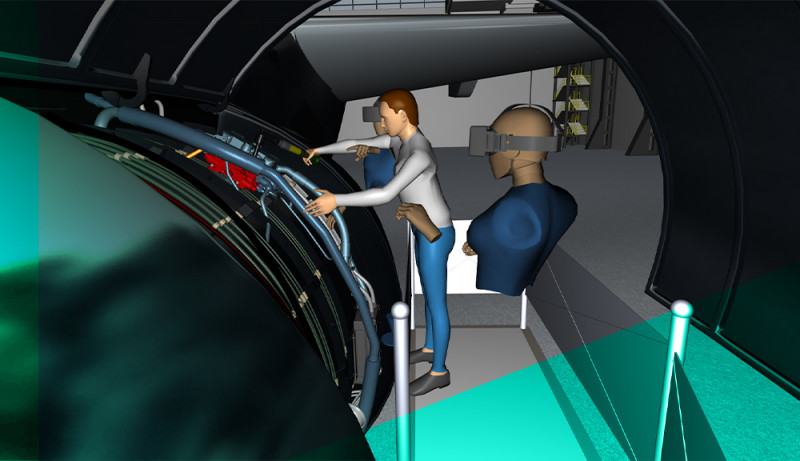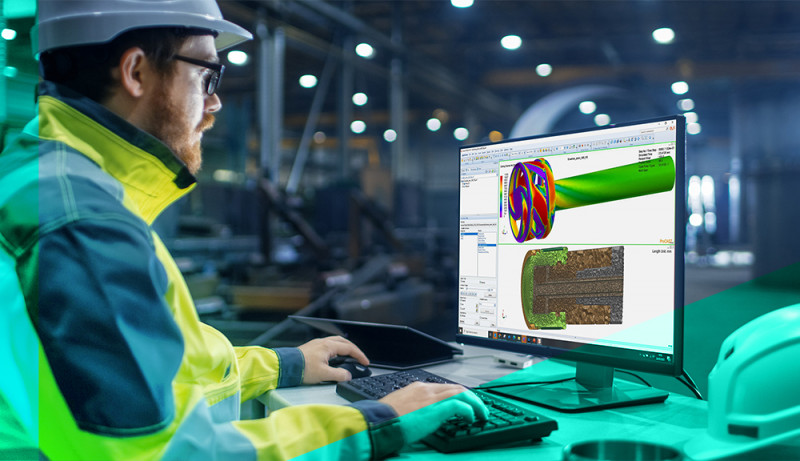 Virtual Manufacturing of High-Precision Parts
Achieve the highest material performance by using simulation-based testing. Gain a deeper understanding of material physics with unlimited analyses and experiences, which is impossible to do with physical tests and trial & error. Create stable, robust manufacturing processes to secure production ramp-up, minimize scrap costs, save natural resources, and ensure on-time delivery.​
生産量倍増と納期遵守を実現するソリューション 
ESIのクロスファンクショナルチームが次世代の航空機技術開発を強力にサポート 
Virtual Prototyping in Aeronautics

is Trusted By
ESIのソリューションは、世界中の航空宇宙・防衛産業のお客様に活用いただいております。(*アルファベット順、敬称略)
Airbus, Alcoa, Avic, Boeing, Bombardier, Dassault Aviation, ESA, General Dynamics, Honeywell, Lockheed Martin, MSI-DFAT, NASA, Northrop Grumman, PCC, Rolls Royce, Safran, Textron Aviation, Thales, United Technologies 他