VIRTUAL PERFORMANCE

SOLUTION
Software to Simulate and Test Crash and Safety
Virtual crash and safety simulation is becoming more prevalent in replacing physical crash testing for regulatory certification because of its enhanced accuracy, lifelike human body models, and the capability to digitally predict intricate scenarios.
With VPS, engineers get round-the-clock access to the complete virtual vehicle to cover all required testing scenarios in the most realistic virtual way and subsequently improve vehicle design:
Assessing occupant safety
test a great variety of crash scenarios to holistically assess structural deformation and the effect on occupants with a broad selection of authentic human body models including effects like seat belt pull.
easily assess different vehicle variants.
better understand the influence of active systems on crash outcomes, such as the effect of braking with ABS prior to the crash.
simulate different crash scenarios to meet regulatory requirements for occupant safety, including e.g. frontal impact, side pole impact, and far side impact.
Predict pedestrian safety
Comprehensively simulate different crash scenarios using dummies and human body models, along with a vehicle model, to assess the impact on the pedestrian in many different scenarios, such as leg impact and head impact cases.
Foster virtual homologation
Use virtual crash simulation for regulatory certification and benefit from the much higher accuracy thanks to advanced, realistic human body models.
Unique VPS Capabilities Elevate Crash Testing to New Heights

With Unparalleled Speed & Precision
At ESI, we envision a future where a digital test track offers an alternative to extensive physical safety and crash testing. In the field of mobility safety engineering, automakers all over the world value the unique capabilities of our Virtual Performance Solution (VPS) to digitally pre-certify the safe performance of their new vehicles upfront in the development cycle.
Ensure Durable, Strong Spot Weld Structures With Crash Simulation
Chain VPS with virtual manufacturing software to precisely anticipate real-world as-manufactured material performance during initial digital crash testing. This is, how engineers, for instance, virtually predict spot weld strength upfront and first time right! Accurately simulate the spot weld process for lightweight metals and multi-materials and reliably predict the rupture characteristics under various loading conditions.
Assess Vehicle Pre-crash Active Safety Systems
Predict the effects of active safety systems, such as ABS, on crash performance in early development stages. Combine VPS with the system simulation software SimulationX to co-simulate a broad variety of multi-disciplinary designs and explore their influences on the strength and dynamics of the new vehicle.
Accelerate Crash Simulation With an Automated Dummy Positioning Workflow
Benefit from superior, customizable API automation of key tasks in VPS's Visual Environment. Use pre-defined standard templates to quickly place and position dummy models into your existing crash simulation model. This improves process reliability and stability as well as frees time to work on those tasks that truly require specialist knowledge.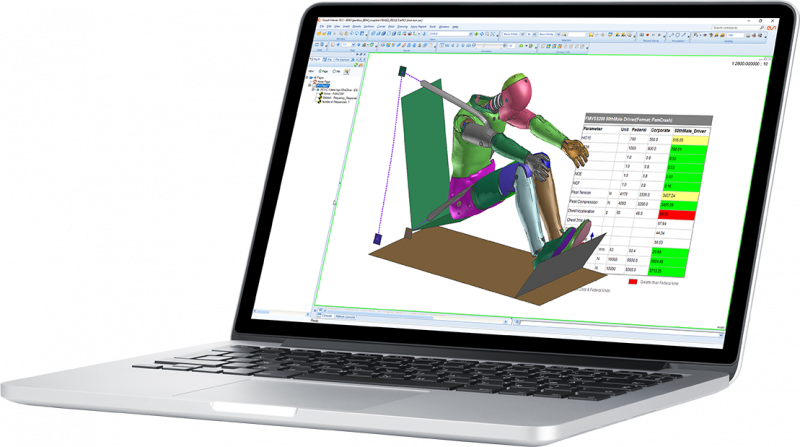 Fast parametric design space exploration
Equip vehicle models with cutting-edge model order reduction functionality, powered by smart machine learning technology to create a parametric model of the design space with fewer and more affordable simulation runs. Swiftly grasp the variables' effects and pinpoint significant combinations that yield desired results, allowing you to prioritize load cases and parameter values for an in-depth examination of a multitude of applications such as low-speed RCAR insurance assessments.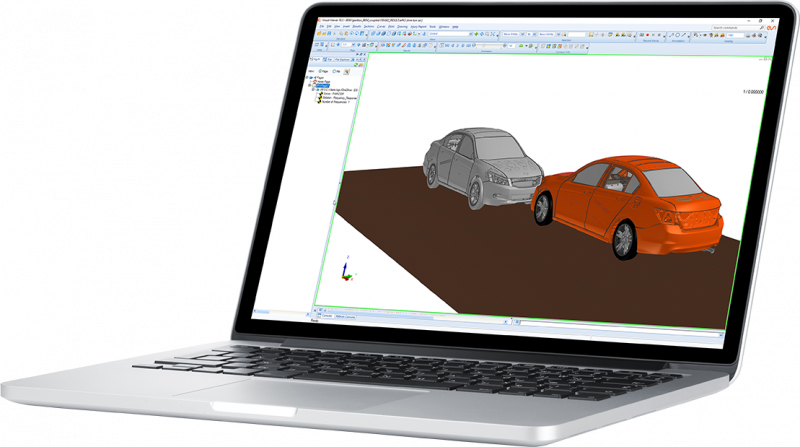 SEAT S.A. Technical Center and ESI Group set new car development standards towards 100% digital with the brand-new CUPRA Formentor
Virtual Prototyping is our gateway to meet SEAT's high-quality indices quickly and profitably. ESI's software and expertise in numerical simulation and material science bring us the freedom we need to reduce the emissions and scrap from formerly physical prototypes and testing vehicles and still achieving the 5-star EuroNCAP rating. This is invaluable and mission-critical for successfully achieving our Green Deal targets.

Xavier Castillo

SEA/EK13 Functional Development CAE Manager at SEAT
Dive Deeper into VPS Applications for Crash and Safety Simulation