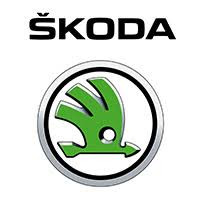 ESI Virtual Performance Solution helped SKODA score 5 star rating from Euro NCAP
Virtual Performance
Ground Transportation

Virtual Performance Solution (VPS) continuously improving performance in High-Performance Computing (HPC) based on its numerical robustness and outstanding stability in result quality. Scalability and parallel processing techniques were the key items to speed-up solving complex computational problems that helps to run thousands of structural crash and occupant safety simulations needed in car development to achieve best ratings in Euro NCAP test procedure.

Miloslav Pašek

ŠKODA AUTO Support Team Leader / MECAS ESI s.r.o.
Striving to meet recent changes in automotive safety regulations presents new challenges for design engineers. They know they need to take their testing to the next level and for that, they can rely heavily on ESI Virtual Performance Solution (VPS) simulation software.
ŠKODA uses VPS early in the engineering process, before design freeze. VPS's single core model enables users to run thousands of simulations to investigate different design variants and optimize both the vehicle structure and the passive safety system (such as airbags). The ability of VPS to take into account the manufacturing effects during performance tests facilitates a high level of simulation accuracy.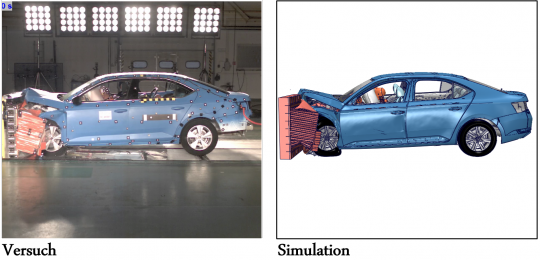 ŠKODA has been using ESI Virtual Performance Solution (VPS) successfully for many years, to conduct virtual car crash tests, to ensure the safety of both the occupants and pedestrians, and to check the stiffness or frequency response of car body components such as the hood or headlamps, all on a single-core model. In designing the new and revolutionary ŠKODA Superb, we used VPS early in the development cycle, before design freeze, conducting thousands of virtual tests, investigating different options and design variants, making the best trade-offs, and ultimately obtaining 5 stars at the EuroNCAP.

Tomáš Kubr, Ph.D.

Head of Functional Development (EKF) / ŠKODA AUTO
Specific tests can also be conducted to observe the behavior of the car's front, taking into account the latest pedestrian protection regulation. With the VPS single core model, the hood's reinforcement, shape, and stiffness can be enhanced.
ESI Group's local subsidiary has been working with ŠKODA for over 20 years: using ESI Virtual Performance Solution software paid off for this OEM. It was possible to investigate and improve the proposed new vehicle design, develop a new generation of passive safety features and incorporate high strength steel into the car body. Last but not least, they secured a 5 star rating, from Euro NCAP and was able to bring another highly innovative and safe vehicle to market.
Reliable, numerical simulations are fundamental for a successful car body development.

Dipl.-Ing. Arne Leetz

Head of Development Exterior and Interior (EK) / ŠKODA AUTO
The first vehicle left our factory in Mladá Boleslav in 1905 and millions of others have followed it throughout the company's more than 120 years of existence. The company's registered office and automobile development department have remained in the company's home town, but production has also spread to many other places, cities and countries over time.
For more information visit ŠKODA