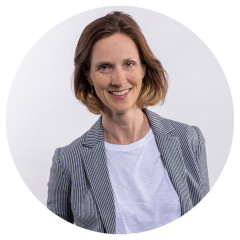 Dr Cristel de Rouvray
CHIEF EXECUTIVE OFFICER AND BOARD MEMBER 
Cristel has dual French and US American nationality. She holds a BA in Economics and a Masters in International Policy Studies from Stanford University where she graduated Phi Beta Kappa, and received her PhD in Economics from the London School of Economics (LSE) where she earned the prize for the best thesis in her field. 
Cristel de Rouvray has been CEO of ESI Group since February 1st, 2019, and Board member since July 1999. After joining the Board, Cristel became Chairwoman of the Compensation, Nomination & Governance Committee in 2007, gaining an in-depth understanding of ESI's people and culture. From 2015, Cristel became Board Leader to provide alignment between the Board and the executive team of the Group. 
Her experience has bridged the worlds of governance, strategy and operations, and she has been a key driver in building and supporting ESI's talent development and management decisions. She contributed to position ESI in its growing simulation market and to connect its leaders to a wider and innovative ecosystem. Her decisive contributions notably include the recruitment of independent Board members, interaction between the Board and ESI's executive team, and the driving of a multi-year succession plan. 
Cristel spent 14 years in executive positions at College Track, an American non-profit organization founded by Laurene Powell Jobs. This organization is recognized for its excellence in helping over 3000 youth to date in low income neighborhoods graduate from college. She has partnered closely with the College Track CEO and Board of Directors on the organization's strategy and execution, acting as a catalyst enabling it to grow tenfold over the past decade.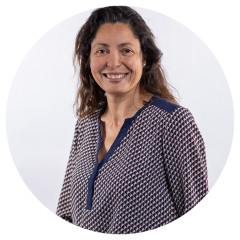 Olfa Zorgati
EXECUTIVE VICE-PRESIDENT OPERATIONS & CFO
Olfa has almost 20 years of experience in international management roles; both financial and operational. Most recently with MetaPack, a London-based SaaS business and a global leader in e-commerce delivery management systems, she was in the past two years overseeing all the financial reporting for the company. Prior to this, Olfa was CFO, then Chief Operating Officer (COO), at VentureBeat in San Francisco, USA, the leading source for news & research on technology innovation. There she played a key role in a business model shift (subscription vs advertising revenues) that led to an exponential growth period. Her focus during those years, was to introduce agile practices and transform internal business processes. Among other positions, she spent 3 years with Ventadis, an independent multi-channel retail group (M6 Group) and 7 years with the Vivendi Group where she held various positions in finance and M&A. Olfa started her career at Societe Generale in M&A. 
Olfa holds a Master of Business Administration from HEC Paris, an international business school, and has developed a broad experience, as a transformational and data-driven manager, in e-commerce & Media and in SaaS enabler technology businesses.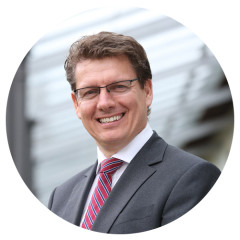 Francis Griffiths
EXECUTIVE VICE-PRESIDENT SALES
Francis Griffiths is a long-standing executive with more than thirty years of experience in the realms of business and technology. He has a long history of success in the global marketplace with technical and scientific software solutions and has experience with the type of transformation we are driving at ESI. He brings to ESI an impressive track record of growth in Test & Measurement, Simulation and Industrial Automation in various industries including Automotive, Aerospace, Heavy Machinery, Communications, Energy, and Electronics. Prior to joining ESI, Francis held several roles within NI (NATI: NASDAQ) for 29 years, among them European Vice President of Sales and Senior Vice President of Global Sales, Field Marketing and Operations. More recently he founded Maiple, a start-up company focusing on Artificial Intelligence and Machine learning solutions in manufacturing and sustainable energy.
Francis holds a BEng (Hons) degree from Cardiff University in Electrical Engineering and is a Fellow of the Institute of Engineering Technology (FIET). He was awarded an Honorary Professorship at Cardiff University in 2019. Francis sits on the advisory board of FLEXIS (Smart Energy Systems Project) and is an advisor on the Cardiff University Strategic Oversight Board. He served as non-executive director of VERV, makers of the Home Energy Assistant.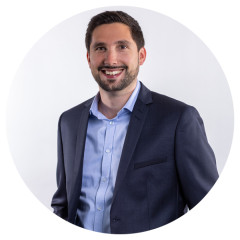 Emmanuel Leroy
EXECUTIVE VICE-PRESIDENT PRODUCT, INNOVATION & INDUSTRY SOLUTIONS
Emmanuel Leroy is EVP Product, Innovation & Industry Solutions at ESI Group, in charge of the industry strategy, the product strategy & roadmap, the go-to-market, and Innovation. He joined the Group in April 2020. Over the last decade, Emmanuel held different positions of increasing responsibility in the automotive industry at BMW, PSA, and Gestamp. At Gestamp, after serving as CAE/product team leader, he became the leader of the Paris R&D center in 2014, focusing on vehicle light-weighting and safety through BIW co-development. This approach was very successful and the following year he was asked to expand this competence globally (Europe, Japan, India, USA, and China). In 2017, he was appointed Global Co-development Director.
Emmanuel graduated from the Ecole Polytechnique and from the Ecole des Mines de Paris with a double MSc. in mechanical engineering and materials sciences.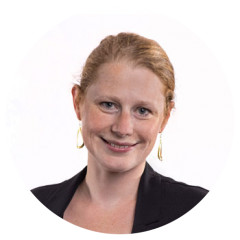 Florence Barré
Chief of Staff
Florence, 34, Chief of Staff, joined ESI Group in February 2018 as Corporate & Financial Communication Manager, a position where she worked on supporting the Group's image and reputation, before being promoted, in 2021, to Change and Communications Director. In this position, she played a key role in supporting the elaboration of ESI's 3-year strategic plan, and leading change. She also was in charge of reinforcing the company's visibility and creating engagement in the communications sphere. Previously, she occupied several positions, covering different aspects of communication in different sectors, notably at Altran.
Florence holds a bachelor's in general communication and an MBA in Communication, Media, and Event from ESG Business School in Paris.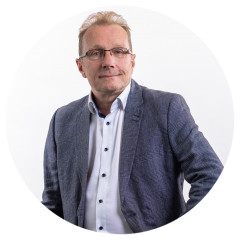 Dr Dominique Lefebvre
SENIOR VICE-PRESIDENT PRODUCT DEVELOPMENT PLANNING
Dominique Lefebvre holds an engineering degree from Ecole Centrale de Nantes (formerly Ecole Nationale Supérieure de Mécanique) and a Ph.D. in civil engineering from the University of Swansea, United-Kingdom (1989). He joined ESI Group in 1991 after a period as a lecturer-researcher in the Aeronautics Department at Imperial College, London. 
With more than 25 years' seniority, Dominique Lefebvre has occupied many different roles within ESI, first in product development and then as production processes product manager, before being appointed Head of Product Management and now Product Operations.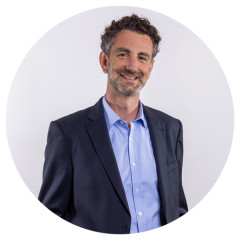 Yannick Charron
VICE-PRESIDENT HR
Yannick, 46, joined ESI Group in 2020 as Corporate HR Director France & Headquarters. Previously, he was Director of Human Resources for one of the largest subsidiaries of SAS, an American software publisher specializing in data analysis, employing nearly 14,000 people. In a highly international context, he contributed to accompany the phases of its transformation into a global company and obtained several labels acknowledging the good practices implemented with this company in terms of human resources.
Yannick Charron holds a DEA (Degree of in-Depth Studies) in Business Law from the Paris Cergy University (France). He began his career as a corporate lawyer, before moving into the human resources field, where he explored many aspects as his career evolved.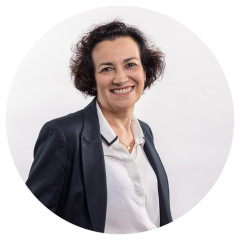 Corinne Romefort-Régnier
SENIOR VICE-PRESIDENT GENERAL SECRETARY & GOVERNANCE
Corinne Romefort-Régnier is Corporate Governance and oversees all practices and principles that guide ESI business and ensures its accountability to its stakeholders and facilitates the flow of information. In her role, she is also the secretary of the Board of directors and the Group Executive Committee. 
She holds a Master in corporate communication from La Sorbonne - Paris and a Master in economics from Dauphine – Paris. Prior to joining ESI in 1991, she spent some years in Polaroid company, in charge of marketing and communication for the Export Operations.