ESI Group | 50th anniversary
With vision comes opportunity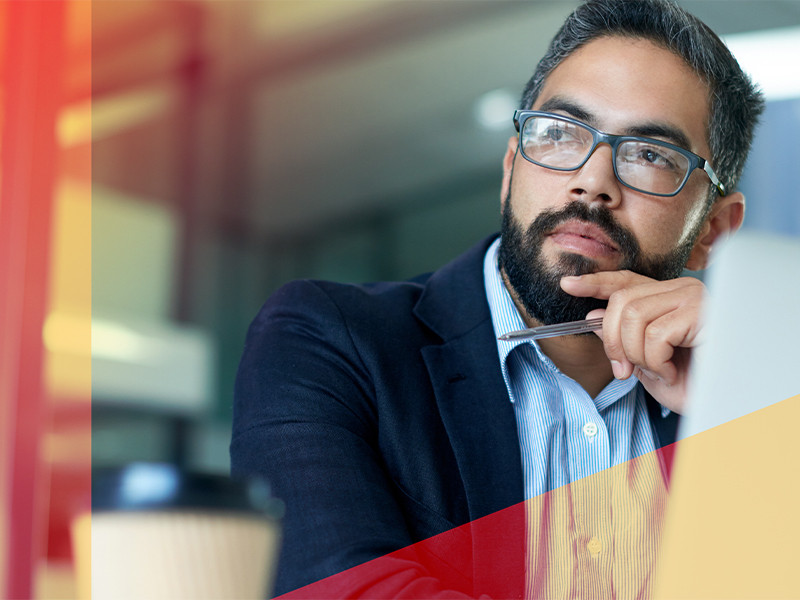 The world of industry has been forever transformed, and it's an exciting time of innovation and responsibility. Consumers are demanding more than ever before, and businesses are racing to keep up with the speed of change while being good stewards of the earth and its people. Technology is pushing the boundaries of what's possible and revolutionizing the way we work and live.
At ESI, we have always been passionate about taking bold steps to create a better world. We are pioneers of a virtual-first approach to solving the most complex and critical problems with simulation. Our legacy of innovation dates back to our first predictive simulated automotive crash test in 1985, and we continue to lead the way with product assembly reviews in the industrial metaverse.
Over the last five decades, we have been pushing the limits of what's possible. We believe that the diversity of people, perspectives, and experiences is our superpower, and we strive to set an example in an industry that has traditionally been dominated by men. When our international teams come together, we unleash our creative potential to protect what matters most – our people and our planet.
ESI.
Innovation Without
Compromise.
We are deeply passionate about the positive impact our work has on the world and it drives us to keep striving for more every day. Our predictive, real-time, immersive physics-powered simulation solutions, combined with our extensive talent and intellectual property, help our clients save valuable time, resources, and money by avoiding costly and limited physical testing.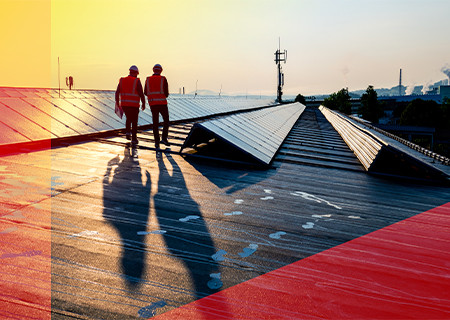 A passion for protecting our future (Clean)
We believe in sustainable product innovation, efficient manufacturing processes, and simulation-proven physical testing, to help create products that are clean throughout their lifetime with a smaller environmental footprint.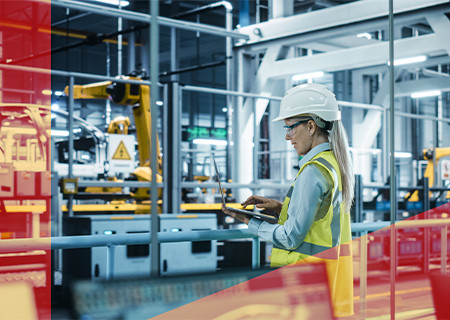 Trusted to create a safer world (Safe)
Our passion for protecting the future extends to our relentless drive to put human safety first. We are trusted to create a safer world, and our work is critical to some of the biggest brands on the planet. With ESI's solutions, they can ensure drivers, passengers, pedestrians, and workers' daily lives are ever safer.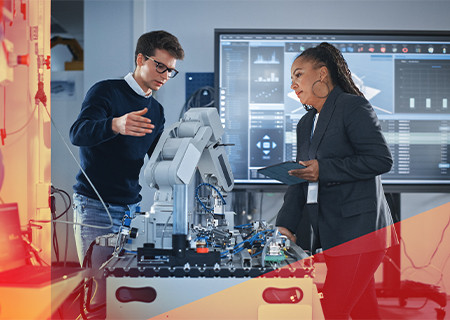 Unlocking true potential with human creativity (Productive)
Finally, we believe that unlocking true potential requires human creativity and collaboration across the globe. Our technology and expertise are focused on helping companies work smarter and reduce costs, improving quality, and productivity, accelerating time to market, and improving lifetime product and industrial performance.
Our clients rely on us to assist them in building a safer, cleaner, and more productive world. We take that trust seriously, and it drives us to be the best we can be. By staying ahead of the curve, and embracing innovation and sustainability without compromise. We are ESI. And we believe that, together, we can shape the future of the industry, and the world, for the better.
At ESI, our work reflects who we are at our core. We harness the power of predictive modeling and virtual prototyping to revolutionize decision-making, bringing the industry to new heights of value and success. Our innovation spans automotive, aerospace, and heavy machinery, and it's the way we do it that truly sets us apart. Our DNA is infused with a deep purpose: to protect people, preserve our planet, and unleash the full potential of human creativity. With a diverse team of talented individuals, a global reach, and a commitment to listening to our customers, we collaborate to turn the once impossible into the new normal. We push ourselves to be the best we can be, for ourselves, our customers, and our world. At ESI, we innovate with passion, purpose, and a steadfast commitment to excellence, without compromise. Here's to another 50 years…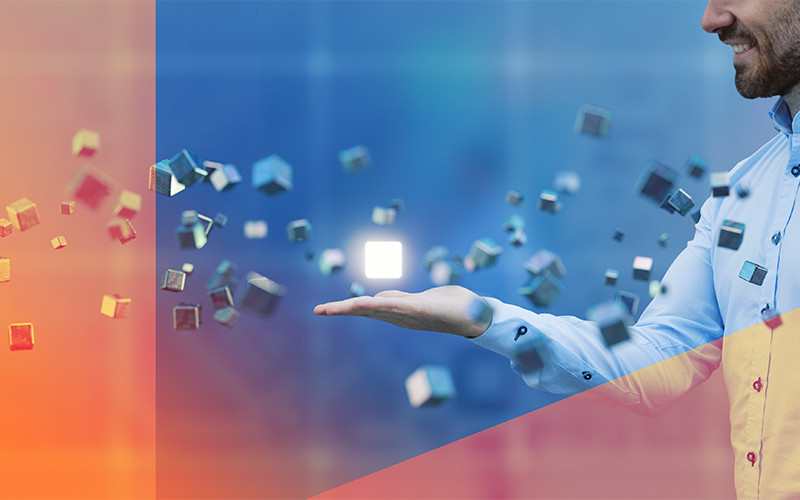 2023
Keysight Technologies acquires a majority stake in ESI Group. By bringing ESI Group into its electronic design and test portfolio, Keysight is to expand its software prototyping capabilities into computer-aided engineering, enabling customers to accelerate time to market and lower operational costs, while reducing their environmental footprint.
The governance: Following the issuance of the favorable reasoned opinion on the Offer, ESI Group acknowledges the resignations effective 6 November 2023 of Cristel de Rouvray, Véronique Jacq, Yves de Balmann, and Alex Davern from their respective roles. Hamish Gray, Jo Ann Juskie, and Jason Kary are appointed to replace them, pending ratification at the next General Meeting in June 2024. Hamish Gray is also named the new Chairman of the Board, and Olfa Zorgati is appointed as the new CEO. The Strategic Committee is terminated, and new appointments are made to the Audit and Compensation/Nomination & Governance/CSR Committees, with Jason Kary and Rajani Ramanathan joining the Audit Committee, and Jo Ann Juskie and Patrice Soudan joining the Compensation/Nomination & Governance/CSR Committee.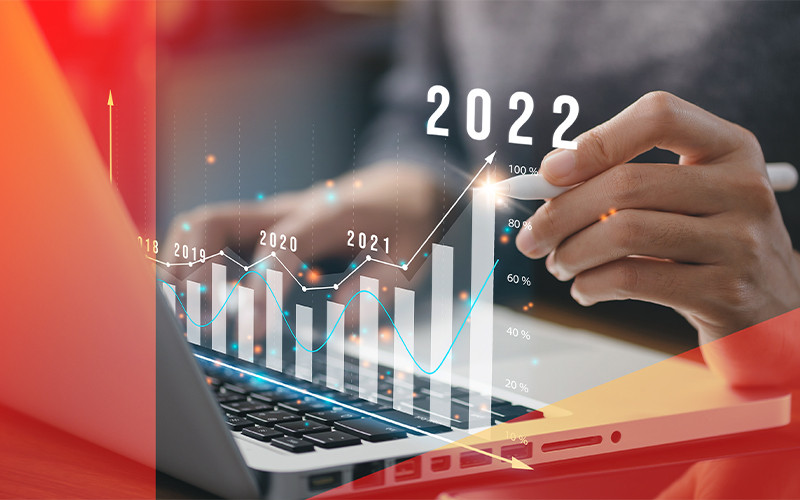 2022
Beginning of the execution of the "OneESI 2024 – Focus to Grow" plan. ESI Group divested of the following products and technologies: ACE+ (acquired from CFD Research Corporation before 2010), Scilab (acquired in 2017), Inendi Inspector (acquired in 2015 from PicViz Labs)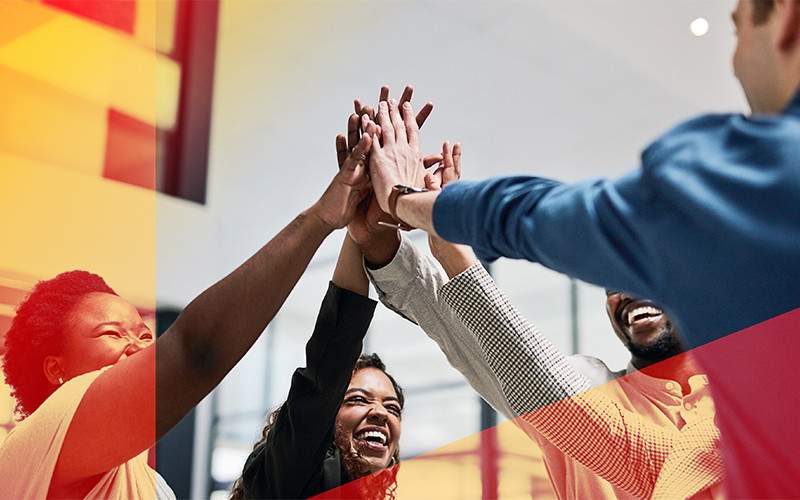 2021
2021 was marked by two major evolutions for the Group on both the governance and strategy front.
The governance: As part of the evolution of its governance, the ESI Board appointed Alex Davern as Chairman of the Board of Directors, effective February 8, 2021, along with other changes in the organization of the Board. Patrice Soudan joined the board in September and Alain de Rouvray resigned in December 2021. 
The strategy: In October, ESI Group unveiled for the first time publicly a three-year strategic plan "OneESI 2024 – Focus to Grow" including a mid-term forward-looking statement both for its revenue and its profitability.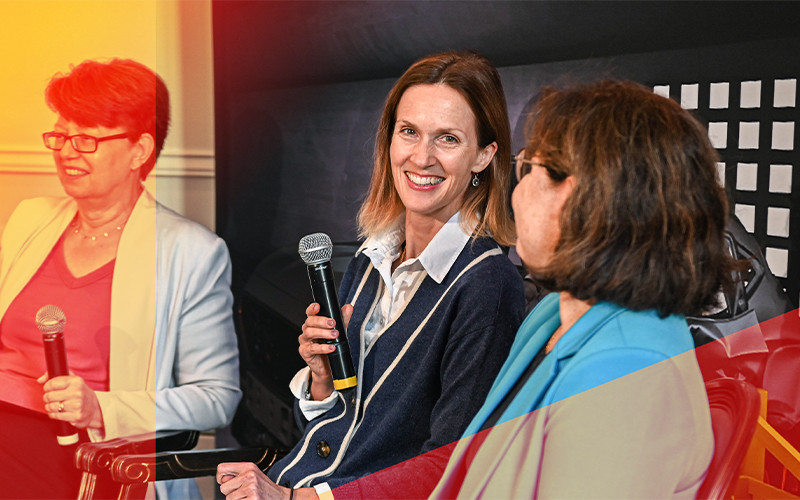 2019  
The Group has been through a major change in its governance on February 1, 2019, with the nomination of Cristel de Rouvray as Chief Executive Officer of the Group while Alain de Rouvray remained non-executive Chairman of the Board of Directors.
ESI continues its transformation journey with, in particular, its commercial focus and resource allocation plan, announced in April 2019, aiming to develop specific industrial strategies by close cooperation with customers.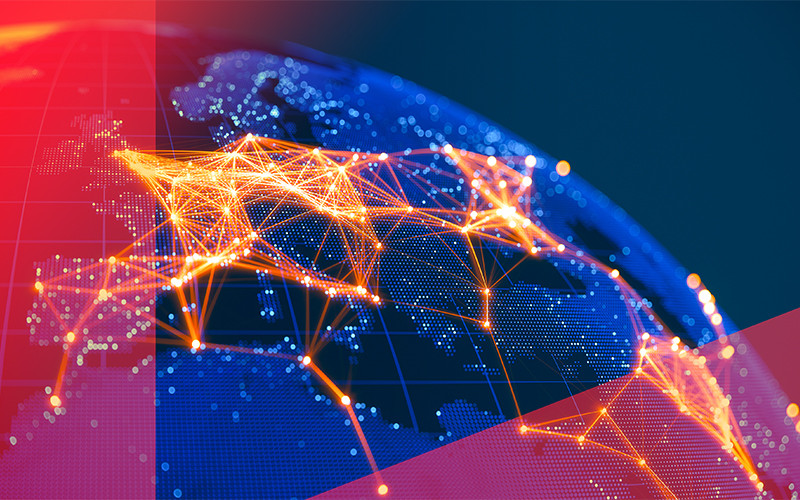 From 2000 to 2018
In July 2000, ESI Group launched an IPO, raising €30 million.
From 2000 to 2008, ESI Group pursued a concerted external growth strategy, successively acquiring Mecas, strengthening its distribution network in Eastern Europe, STRACO (Vibro-Acoustic market), VASci (Vibro-Acoustic Sciences for noise and acoustic comfort simulation), ProCAST and Calcom (foundry and metallurgy simulation), the Product Division of CFD Research Corporation (fluid dynamics), the Service business of IPS International (virtual human models), ATE Technology International Ltd. (sector diversification in China), the Vdot software platform (product development process management), and finally Mindware Engineering Inc. (fluid dynamics sector). 
In 2011, ESI Group acquired the company IC.IDO, or "I see, I do" (immersive virtual reality solutions).
Between 2012 and 2017, ESI Group carried out a series of acquisitions of technological bricks, such as electromagnetic phenomena, fluid dynamics, system modeling, virtual simulation of automated driver assistance (ADAS), Big data-based visual and predictive analysis, machine learning, Cloud or realistic simulation of mechatronic and multi-domain systems.
ESI Group strengthened its international presence by geographically expanding in England, India, China, the Czech Republic, Italy, Brazil, and Tunisia.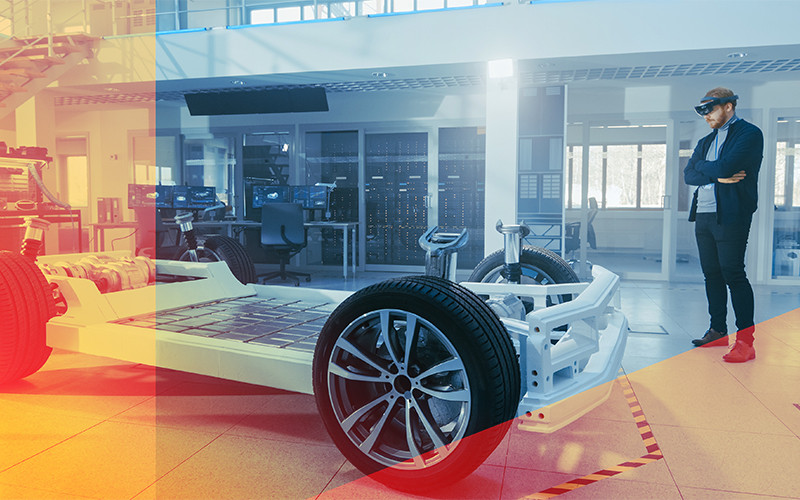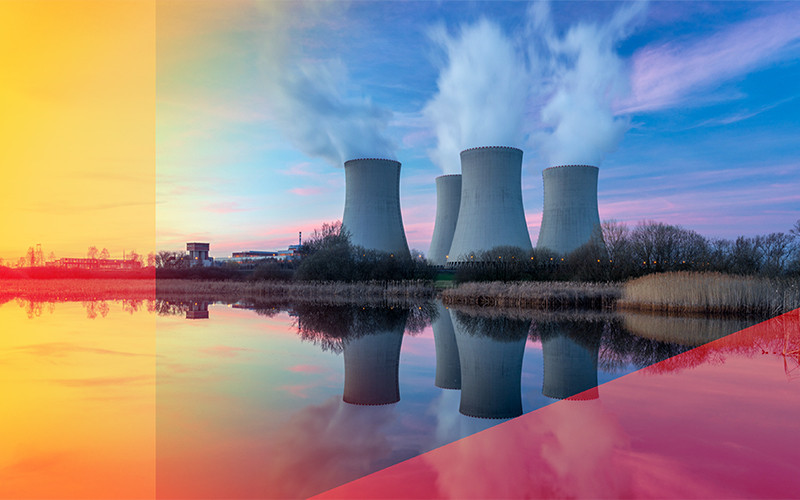 From 1991 to 1999 
In 1991, ESI became ESI Group and raised venture capital to enter the field of software edition. The Company set up subsidiaries in the United States, Japan, and South Korea. In 1997, it took over Framasoft (digital and mechanical simulation for the nuclear industry), followed by Dynamic Software (stamping simulation) in 1999.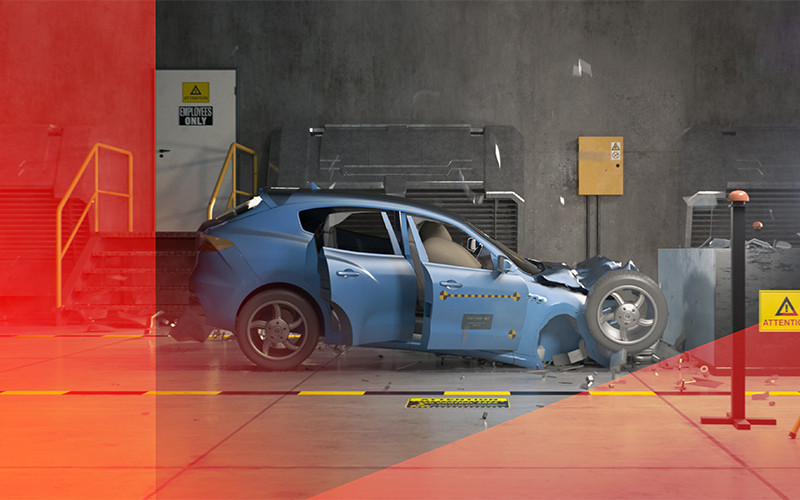 From 1973 to 1990  
In 1973, Alain de Rouvray, Jacques Dubois, Iraj Farhoomand, and Eberhard Haug, created ESI (Engineering System International). The Company initially operated as a consulting company for European defense, aerospace, and nuclear industries. 
In 1979, the Company opened a subsidiary in Germany. 
In 1985, ESI carried out the first successful digital crash test simulation for a German consortium led by Volkswagen. This marked the start of the development of its flagship software package, PAM-CRASH. 
In October 2021, ESI Group announced a three-year strategic plan named "OneESI 2024 – Focus to Grow". To increase its performance and capability to scale, the Group built a self-help plan founded on the focus of its teams on core activities. To help in this focus exercise, the Group unveiled a new Core Strategic Vision: "Being a leading software partner in selected virtual test markets, leveraging its predictive physics IP and platform for chaining to enable a clean, safe, and productive industry."
ESI's solutions enable industry players to achieve their performance and productivity objectives. More specifically, the Group's know-how enables its customers to meet the challenges of product pre-certification, digitization of production lines, use of an operator-centric approach, or predictability of product behavior and aging, even before design or upstream of decision-making represented through its Hybrid Twin concept.
An offering divided into three main business lines: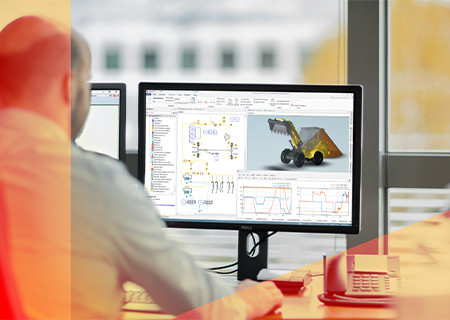 Product Performance Simulation
enables gains in performance and productivity. Thanks to predictive models and process automation, industrialists can meet certification requirements and other validation needs without relying on physical tests.
Simulation of Smart Manufacturing processes
establishes the right manufacturing processes to meet performance indicators for both industrial products (for instance reducing weight) and for associated processes (for example controlling distortions or reducing waste).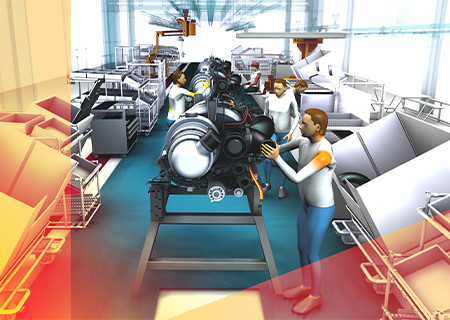 Simulation of Human workflows
allows customers to implement an operator-centric approach to ensure the efficiency and safety of assembly and maintenance operations.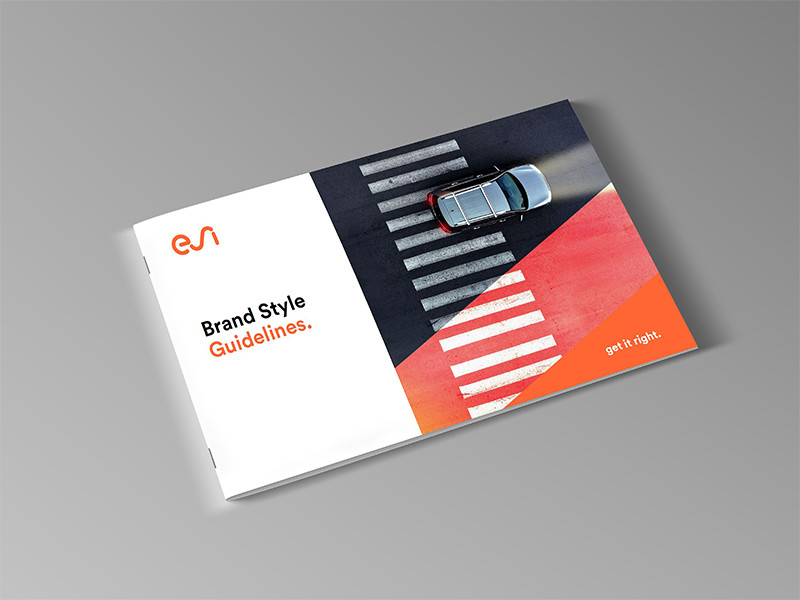 2023 Corporate rebranding
The company's cultural transformation and revamped strategy to focus on core business and global operations have inspired an updated branding. The new look of ESI symbolizes the company's dedication to innovation and its mission to shape a better future for the industry. 
Diverse, Safe, and Inclusive
Our Purpose: 

to boost human creativity to drive industrial performance to ever higher levels. 
Our purpose is a bold affirmation of our historical, ethical, and practical terms, as well as an expression of our journey as a leading innovator in Virtual Prototyping software and services. This purpose is also our guiding star, stimulating change and progress toward what we are seeking to achieve with our entire ecosystem while keeping human well-being and human creativity at the heart of our business.
Corporate culture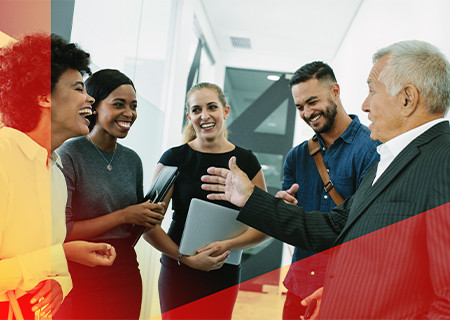 We are a good place to work with trust and respect. We contribute to inclusive growth and sustainable development.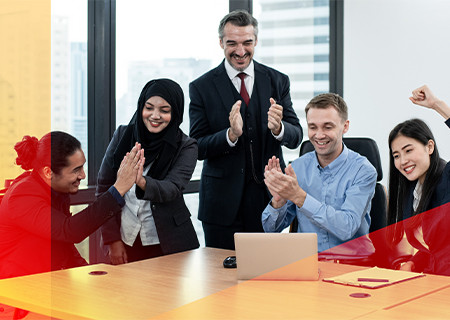 We are rich in diversity.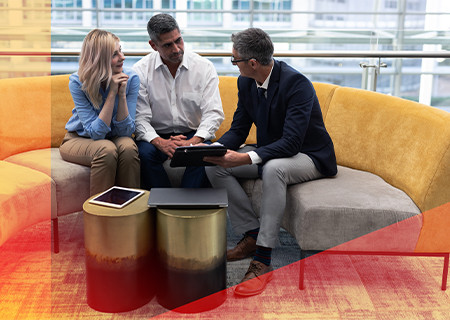 We believe in one another and we are committed to improving ourselves every day.
Values:
Our Values inspire our daily relations with our colleagues and fortify ESI's commitment to be a united Company.
ESI's values – Passion, Global, Change, Trust, Social Responsibility, and Energy – anchor the Group's identity and fit logically together 
CSR COMMITMENTS
In 2022, ESI Group continued to work on the areas identified in its materiality matrix. ESI's CSR strategy aims to: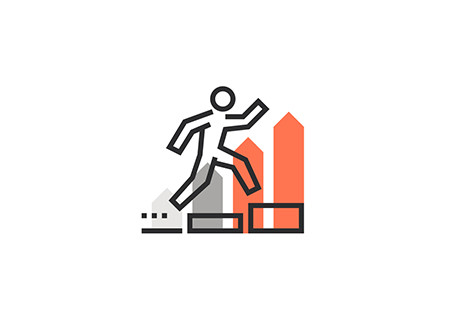 By 2024, 75% of success stories mention the positive impact on the planet, and human and industry performance.
By 2024, reach 25% of women in the Group.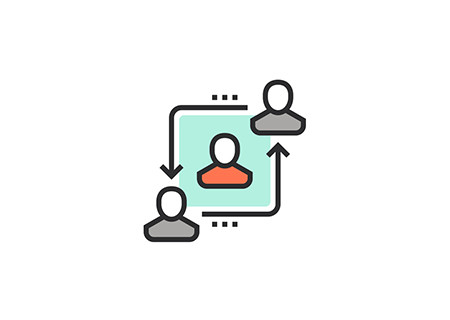 ENVIRONMENTALLY FRIENDLY PLAYER
By 2024, reduction of our footprint emissions by 25% due to the implementation of NWoW.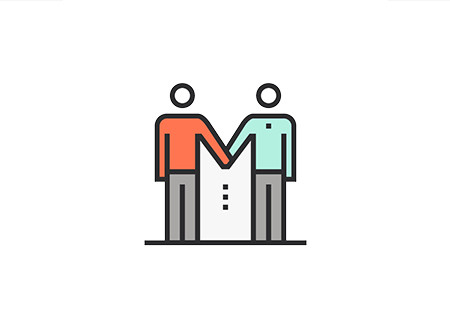 By 2024, reaching an average 3-year run rate of 1% (this is a Long Term incentive metric).
ESI and Women
ESI is an inclusive and diverse group that works and progresses to foster a safe environment for women
We believe in leading by example, and not by saying something while doing another. Hence, our Leadership Team is made up of 8 people, half of which are women – including our CEO. Many of our high-responsibility jobs are occupied by women.
To celebrate a part of our employees that tend to be forgotten and invisible in this industry – women – we have taken action. We do a lot for women to make them feel that their workplace is a safe place and that their voice matters as much as their male colleagues.
In May 2022, the Group set up its Women@ESI network, which strives towards strengthening internal collaboration between employees and creating a communication channel to share ideas that promote the representation of women.
At the beginning of 2023, the group signed the United Nations Women Empowerment Principles. This set of 7 principles offers guidance on how to promote gender equality and women's empowerment in the workplace, marketplace, and community. We have chosen to focus on 3 priority principles out of the 7:  women and men will be treated fairly at work without discrimination, the education and training for career advancement, and Measure and publicly report on progress to achieve gender equality.