High passenger expectations, global competition, and growing program complexity make it more challenging to accelerate innovation while driving production efficiency. Aerospace OEMs and suppliers must ensure the highest quality, performance, and safety while meeting strict regulations, production agility, and program costs.
Typical CAD design uses empirical and historical safety margins, which erring on the side of "more is better" invariably leads to excessive weight. Furthermore, traditional validation techniques rely on costly and time-consuming trial-and-error iterations of physical testing.
Virtual Prototyping provides a better way to validate your design's performance, assess its manufacturability, and define the most efficient manufacturing process, allowing you to meet your objectives in terms of cost, time, quality, program sustainability, and customer satisfaction.
Cabin and Cockpit of the Future

: Make the Right Decisions Early
Enhancing the overall passenger experience is critical to ensure that your aircraft interior and seat design meet the proper quality, comfort, and acoustic requirement without hindering on-time certification, safety, and production targets. The challenge is difficult for engineers, as seat and cabin components are prone to regular innovation. Driven by a necessity to ensure precertification, both OEMs and seat manufacturers must deliver innovative designs within a specific budget and without hindering comfort, safety, and production. Virtual Prototyping empowers seat engineers to evaluate the performance and comfort in the early design phases by fully exploring, testing, improving, and pre-certifying the seats & cabin virtually, therefore, removing the need for physical prototypes before production.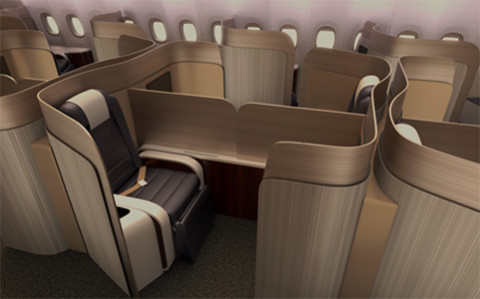 Experience Your Products & Processes

Like You Would the Real Thing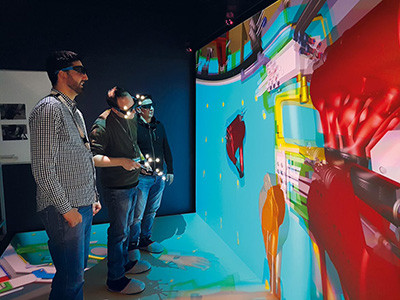 As design sets the stage for manufacturing and service, engineering teams must recognize people's interactions with their intended products and processes to ensure ease of production and maintenance. Using Virtual Reality during the design and industrialization review process to conduct humancentric assembly and maintenance validations significantly reduce risks to operator safety, improves on-time delivery, delivers repeatable quality, and ultimately improves product profitability.
Ensure High Precision

, High Quality Parts at the Lowest Cost
Virtual Prototyping is one of the most innovative ways to minimize cost overruns, prove manufacturability, and process consistency. For airframes and aero-engine components, Virtual Manufacturing accelerates the development and validation of key manufacturing processes to fabricate complex and lightweight quality components. By applying standard development and production processes, smart manufacturers virtually streamline manufacturing capabilities, secure novel production techniques such as additive manufacturing, and develop & validate composite designs. With casting simulation, foundry professionals understand each process parameter's impact on the final part quality and fine-tune the entire casting manufacturing process.