Innovating the Future of Mobility
Electric Vehicles (EV) are here. Driven by entrepreneurs in a technologically ready and connected world in which carbon emissions have been declared public enemy #1, transportation has begun a fundamental shift from the combustion engine into the next era; one in which the very definition of vehicles is being reinvented. Driven by nations' ambitious targets, OEMs and suppliers alike have set aggressive timelines to electrify their entire fleet. Fuel tank, engine, gearbox, transmission and exhaust line are now being replaced by control units, battery packs and electric motors.
Making a vehicle safer for occupants and nearby pedestrians? Ensuring a longer battery range while maintaining an optimal power output? The stakes for OEMs EV suppliers are high and result in long and costly development processes. With the help of Virtual Prototyping, you can optimize and adjust your vehicle to better match your market expectations.
From Virtual testing to in-scenario simulation, ESI Group can accompany you in the design, manufacturing and testing of your vehicle.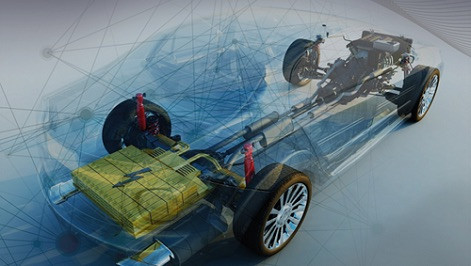 How Electric Vehicles are Disrupting the Transportation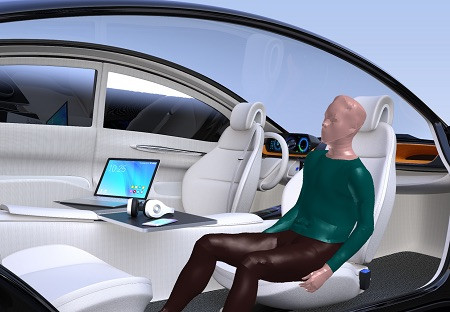 Overcoming Interior Design Challenges for Autonomous Vehicles
High-Performance Batteries that Go the Distance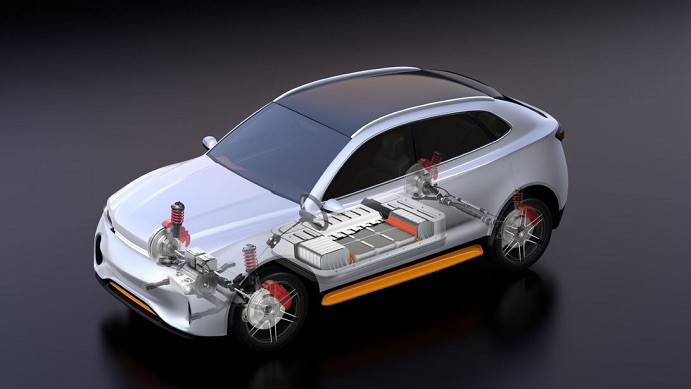 From Safety to performance, the battery is at the heart of many challenges which electric vehicles are facing. Over 30% of people that expressed concern in buying an electric vehicle are worried about battery safety. To guarantee optimal safety OEMs and suppliers alike must successfully prevent self-ignition, collision fire or overcharge all the while ensuring the longest driving range possible.
With Mechanical & System Modeling, Thermal Management and Data Analytics, develop an optimal cooling strategy, evaluate the risk of structural damages and predict the battery's performance throughout its lifecycle. Ultimately designing, testing the complete battery pack and delivering the safest and most performant EVs.
Reaching Optimal Passenger Comfort and Energy Consumption
In the wake of flexible and sometimes revolutionary interior layouts, interior climate systems have to be rethought to be consistent with cabin configuration and the demand for individualized comfort. The key components of vehicles today are being reinvented to meet the requirements of electric and autonomous vehicles.
Engineering teams face an arduous challenge as they are called on to reinvent the cabin design while maintaining occupant safety and comfort for delivering highly performant vehicles.
With virtual interior engineering test as many layouts and scenarios of your new innovative car concept before the design freeze. Ultimately gain a global view of the cabin from Human Comfort, Seat design to the cabin Safety.
Experience, Validate and Communicate on the Production Process
Achieve operational excellence – The bar is high for OEMs as they endeavor to meet ever growing demand and market pressures. As design sets the stage for manufacturing and service, it is critical for engineering teams to recognize the interactions of people with their proposed products and processes to assure ease of production and assembly.
With Virtual Reality, engineering team can experience, validate and communicate on the assembly requirements all the while taking into consideration the human-centric process interactions. Ultimately allowing them to significantly reduce future assembly risks, increase efficiency all the while ramping-up production to meet key product targets.
Manufacturing of Lightweight Designs Enabling Long Ranges without Sacrificing Cost
Lightweight body structures, engines and drives are key to obtain an optimal EV performance and maximum range. However, manufacturing car designs with lightweight materials is a challenge for meeting tolerance requirements and final perceived quality, imposes significant try-out costs and additionally poses significant risks for over-spending in the try-out phase. To meet customer's high demands, minimize cost and keep cost within specifications, OEMs must ensure class leading craftsmanship and operational performance of manufacturing processes.
With manufacturing process & assembly simulation you can virtually manage key manufacturing & assembly processes, inspect virtually perceived quality, and thus secure virtually the entire fabrication process. It is the enabler to manufacture attractive, light weight, flexibly assembled electric vehicles and ultimately provide the highest quality possible.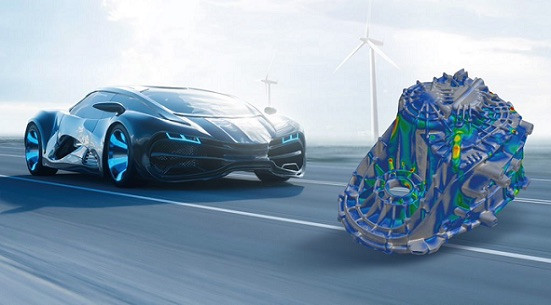 Sensing, Connecting and Reporting for a Safer Driving Experience
To reach the highest levels of safety, Autonomous Vehicles must have a 360° perception to ensure they make the right decision by interpreting the data from sensors (camera, radar or lidar…). The challenge is high as the vehicle must identify all the objects in the vehicle's environment (car, pedestrian, animal …), their position, their speed in all weather and light conditions.
To ensure this OEMs and Tier 1 suppliers must develop capable but complex and safe autonomous systems – an intermix of sensor signal processing, data fusion, neural networks. As a result the testing effort is unlimited and arduous task as physical test only allow a very limited & costly flexibility in the test scenarios.
With Virtual Prototyping and Physic based sensor models, verify the reliability of the autonomous systems and develop the safest autonomous vehicles all the while reducing the time and cost of the testing phase.
Our Team of Industry Experts
Reach out to a team of Future Mobility Experts