Creating New Horizons for Foundries

Facing global competition, foundries are strengthening and diversifying their offering to expand within fast-growing, emerging market segments. Part manufacturers need to follow the evolving industry challenges related to the development of innovative, performant, lightweight aircrafts and vehicles. Foundries must equip themselves with the right tools to support their customers in manufacturing innovative and complex parts, all while achieving premium quality castings.
Process simulation, in combination with data analytics allows foundries to face these emerging challenges while controlling cost. This, in turn, allows foundries to optimize their casting processes, get the parts right the first time, decrease scrap rates and ultimately ensure the delivery of high-integrity, high-quality parts in a timely manner.
Whatever your strategy, whatever your challenge, ESI can help you deliver.
Discover our Solutions and Customer Successes
Deliver Premium Quality Castings
Today, casting simulation is mandatory and necessary to reach the best quality results, including choosing the right tonnage of the machine to reduce costs. With these results in quality and costs, FAR can be competitive on the market.

Gianfranco Lenzi, CEO, FAR srl
Watch the video to learn how FAR extends the capabilities of simulation with a virtualization of their Colosio die casting machines ; optimizing their casting processes to reduce costs, increase quality and be more competitive in the marketplace.
Keep a Competitive Edge with Additive Manufacturing
Technology advances are allowing foundries to take huge strides in developing highly customizable production processes. With AM and its ability to easily create complex parts, small series and prototypes – you eliminate tooling costs, reduce turnaround time and improve accuracy.
Additive Manufacturing simulation makes it easy for foundries to implement the most efficient manufacturing processes and deliver the most innovative and qualitative components to their customers. Ultimately, this leads to faster development of high quality & precision parts, getting ahead of part distortion and reducing the trial and error in the development process.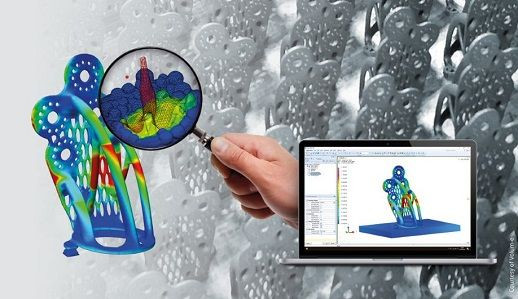 Reaching High Efficiency and Profitability with Big Data Analytics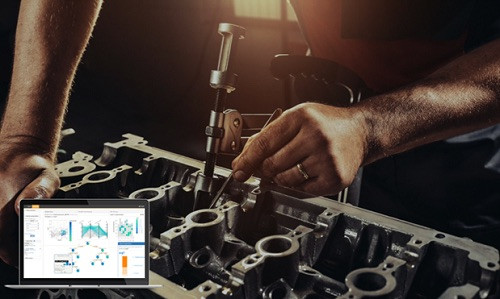 Foundries are operating under pressure as they face increasing challenges. They are introducing new materials, reducing the energy consumption to become a sustainable manufacturer, all the while maintaining profitability. To reach the highest cost-efficiency foundries must develop a well-tuned process where they successfully :
Increase OEE by avoiding unexpected machine downtime
Identify potential quality deviation earlier and reduce scrap rate
Optimize process parameters to minimize energy usage
Big data technologies brings the foundry industry to the next level in terms of efficiency and reliability of their operations, ultimately allowing foundries to enable their engineers to make better and more accurate decisions in the manufacturing process while continuously improving casting quality.
Schedule a Dedicated Demo