Simulation at the heart of the Vehicle Interior
The key components of vehicles today are being reinvented to meet the requirements of electric and autonomous vehicles. Here, engineering teams face an arduous challenge as they are called on to reinvent the cabin design while maintaining occupant safety and comfort for delivering highly performant vehicles. In the wake of flexible and sometimes revolutionary interior layouts, interior climate systems have to be rethought to be consistent with cabin configuration and the demand for individualized comfort.
Virtually test with ESI Interior Solution as many layouts and scenarios of your new innovative car concept before the design freeze:
Have a global view of the cabin from Human Comfort, Seat design (know more about ESI Virtual Seat Solution) to Safety
Optimize both the comfort and energy consumption in electric vehicle
Ensure safety and comfort in autonomous vehicles
Electric vehicles: reduce cabin energy consumption and improve the range
With ESI's virtual prototyping solutions for seats and interiors, engineering teams can test occupant thermal comfort, taking into account heated or ventilated seats as well as the overall cabin HVAC system. These solutions, applicable from the early stage of the development cycle, support designers and engineers in engineering the thermal equipment of the cabin and seat. This assures that it is optimal in terms of passenger comfort in and to energy consumption, for both nominal as well as in-operation conditions.
Autonomous vehicles: overcome challenging interior engineering
To overcome these challenges, interior and seat engineers must develop new and innovative cabin designs and iterate quickly on different scenarios without impacting the final delivery schedule. Indeed, seats can translate and rotate during the trip. This novelty makes standard static thermal management and safety equipment obsolete.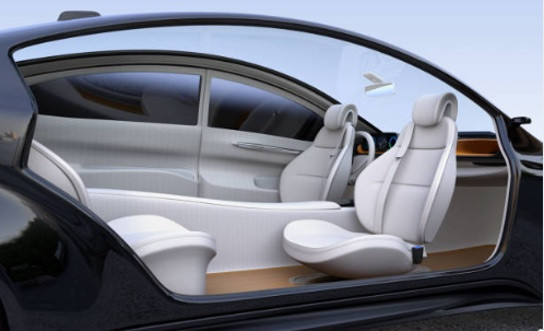 Reach out to ESI's Vehicle Interior Experts
Success Stories & Technical Papers