ESI LIVE France 2021 - Replay
16 March 2021
France, Online

Alina Kojemiakina
Alina.Kojemiakina

[at]

esi-group.com
NEW FORMAT: Available On-Demand
 
Note: This event is held in French language (visit French event page).
Regardless the industrial domain in which you develop your future industrial products or equipment, the environment you are working in becomes more complex. As a manufacturer or a supplier, you are facing many technological challenges when working to meet your customers' expectations in terms of quality, robustness, safety, and delivery time.
With the rise of the outcome economy, the performance of the product in service becomes more important than the product itself. Facing these challenges, our vision consists in supporting you with the implementation of disruptive digital solutions allowing you to reach the objective: Zero Test, Zero Prototype, Zero Downtime. The technological and economic benefits are tangible: faster time to market, improved product performance, increased operating life of your product and reduced costs (engineering, manufacturing, maintenance). If you want to boost agility and push innovation without sacrificing safety and quality, we invite you to engage with us.
We are pleased to share with you testimonials from some of the major industrial actors and experts of digital transformation allowing the elimination of tests, physical prototypes and service downtime.
A plenary session where our CEO - Cristel de Rouvray - and our keynotes recognized for their expertise and authority, present the strategic challenges of digital transformation and the disruptive value brought to their industrial fields, in particular the impact on their internal organization as well as on costs, quality and deadlines for their customers.
Access your dedicated Industry Track
Industry sessions with presentations to see how leading companies have embarked on profound transformation leveraging virtual prototyping and Hybrid Twin™. An exclusive view on their journey to connect design, manufacturing, certification and operations in-service to commit to socially ambitious "outcomes".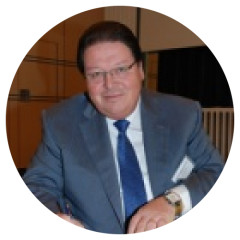 Eric Daubourg
COO, ESI France
ESI France is particularly honored to organize this 100% digital event, in partnership with the support of our customers, partners and sponsors, which will be an opportunity for our customers to testify the value they have achieved in the digital transformation of their industrial challenges, and for our academic partners and sponsors to illustrate our active collaborations in support of our research and development activities, innovations, and current and future technological transformations.

I look forward to welcoming you, and thank you on behalf of Cristel de Rouvray, our CEO, for your commitment and participation on this occasion.