Move Your Vehicle Development Process At The Speed Of Light

Move Your Vehicle Development Process At The Speed Of Light
7 January 2020 - 10 January 2020
United States, Las Vegas

Well Almost - In the race to bring electric, autonomous and connected vehicles to the marketplace, get your next concept to market faster by using virtual prototyping solutions with state-of-the-art, physics-based simulation tools. Design your next vehicle by making smarter decisions, validating product performance without real prototypes, and prepare for manufacturing before you cut a single piece of steel.
Together with our cross-functional teams of vehicle engineers, manufacturing experts, and data architects we bridge the worlds between virtual and real – giving you the agility to Go Full Speed on your Vehicle Development Process!
Meet us next January in Las Vegas!
January 7th - 10th
LVCC, Automotive Section - North Hall, booth #9020
Addressing Your Most Urgent Vehicle Challenges
Developing a Radically Different Vehicle needs a Radically Different Approach​.
Join us next January in the Automotive Hall for one-on-one discussions with industry experts and peers going through the same digital transformation as you are. With dedicated industry presentations and hands-on demonstrations, delve into the virtual design and manufacturing of the most innovative vehicles.
THE HIGHEST PERFORMING EVs
Safety, Comfort and Range - these three pillars of Electric Mobility are, more than ever, challenging OEMs in the race for the mass adoption of EVs. With Virtual Prototyping, design a vehicle with lightweight materials, evaluate the risk of structural damages on the battery pack and ultimately delivering the safest and most performant EVs.
THE SAFEST AUTONOMOUS VEHICLES
THE BEST IMMERSIVE ENVIRONMENT
With Virtual Reality, experience, validate and communicate on the assembly and maintenance requirements all the while taking into consideration the human-centric process interactions. Ultimately allowing you to integrate and build your next vehicle as planned all the while significantly reducing future assembly risks, increasing efficiency and ramping-up production to meet key product targets.
Schedule a Meeting or Demonstration with One of our Technology Experts
Don't take our word for it – hear it from our customers!

"Due to ESI Group's disruptive virtual reality solution, IC.IDO, it was an easy decision for us to implement their software. It met the growing need for increasingly assertive virtual simulations generated by industry 4.0."

"The PAM-STAMP software has allowed us to reduce the time of reducing the springing effect several times compared to the current trial and error method. The compensation process determines the relaxed surface of the tool, which minimizes the costs associated with additional structural changes and additional machining"

"Working in an immersive virtual reality environment, thanks to ESI IC.IDO, enhances our understanding of complex manufacturing equipment and exposes potential issues, which can be corrected while still in the design stage."

"ESI Virtual Performance Solution saves us time and money. We are able to validate the performance of our innovative composite vehicle virtually before even manufacturing the first real prototype"

"After using ESI QuikCAST, not only were we able to increase our bottom line by saving on metal and creating more castings than before, but we also implemented a completely new system for casting that we now use routinely across various product lines within the company"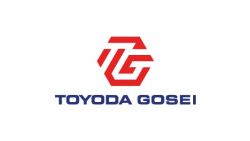 "By using ESI Virtual Performance Solution's airbag module for airbag folding and sewing, the accuracy and lead time for developing complex Knee Airbag (KnAB) have improved drastically. Besides the advanced and user-friendly software products, ESI's outstanding support allowed Toyoda Gosei Europe to further improve our simulation-driven development process significantly."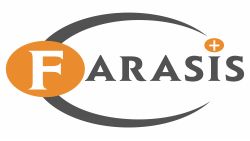 "In just 8 months, we went from limited Virtual Prototyping capability to winning those bids. The head of the whole program conducting the bidding process went out of his way to tell us that the mechanical simulation was an instrumental part in helping us get the design approved. We could not have done that without ESI. Our partnership with ESI is truly strategic in bringing our simulation capabilities to a global leading standard."
Meet with ESI at CES 2020
Get in touch with our experts
In case you don't see the form or can't register please follow this link.
Throwback to the Best of CES 2019