ESI partners with industry leaders in leveraging advanced digital technologies to achieve these bold Mission Zero goals. How so? Witness how automakers have started pivoting away from single-point numerical simulation to 100% Virtual Prototyping: they design, engineer, manufacture, assemble and test a new vehicle concept fully virtually – reducing scrap and emissions while introducing more agile and safe operations with a strong focus on the well-being of humans. Getting sustainable practices right, virtually, is the only way forward.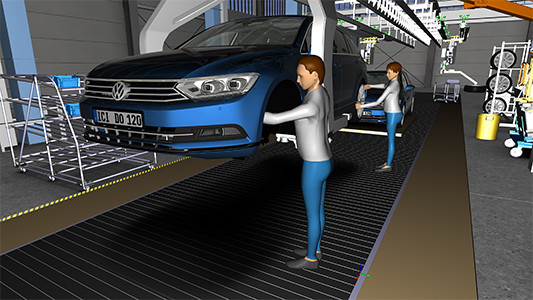 Highlights include : 
Insight from industry leaders on how they embrace digital transformation to reach energy management targets and maximum range without sacrificing comfort, safety, or cost 
Expert panel discussions with peers in the Automotive industry ​on the driving forces impacting the future of mobility and our daily lives 
Industry presentations sharing best practices and innovative solutions ​for Battery Design Optimization, Range & Energy Management, Manufacturing Processes, Lightweighting 
Live demonstration on human-centric product and process validation to predict and mitigate risk, to assure on-time delivery, optimal performance, and a safe work environment with advanced Virtual Reality 
Agenda
1:45pm - Opening Welcome
2:00 - 2:45pm - Thought Leadership Panel
2:45 - 3:00pm - Digital Networking & Live VR Demo
3:00 - 3:15pm - Sustainability Trends in the Automotive Industry - Deloitte
3:15 - 3:30pm - Lightweighting through Multi-Material Joining & Assembly - Ford
3:30 - 3:45 - Sustainability with zero physical prototype & heuristic topology optimization - University Wuppertal
3:45 - 4:00pm - Speaker to be announced...
4:00 - 4:45pm - Roundtable / Q&A
4:45 - 5:05pm - Closing Discussion
Trending Topics in Automotive