ESI Live 2020 - Americas Bonus Session
Please join us for a special



ESI LIVE Bonus Session
November 17, 2020 | 1pm - 3pm [EST]
ESI Live cordially invites you to join host Mike Salari, EVP Engineering Services, along with special guests from top companies as they consider what it takes to survive in the current environment while moving ahead with long-term thinking in industry and business transformation. Follow along as they discuss the idea generation path ​​​​essential to improve industrial resilience and new technology processes to continue to be agile and responsive to market demands - virtually.
Introduction - 1:00-1:20 EST
Cristel de Rouvray, CEO, ESI Group

Hear reflections from ESI 's Chief Executive Officer on ESI's 45+year commitment to technical brilliance and how Virtual
Prototyping lays an unprecedented foundation for innovating and operating assets that must deliver socially and economically ambitious "outcomes", such as inclusive mobility with low carbon emissions.
Industry Leadership Discussion ​​​​​​-1:20-2:00 PM EST
 Long-term thinking in Industry and Business transformation
David Johnson, Vice President, Production Engineering and New Model Quality, Nissan North America
Marcus Paulo Nery, LATAM Virtual Integration Lead, FCA LATAM
Scott Pryer, Partner, Pryer Aerospace and Beckwood Press
Mike Salari, Executive Vice President of Innovation, Value Discovery And Services Regional Director-Americas, ESI Group 
Amy de Rouvray, Director of Global Marketing [ESI Moderator]
Did you say Simulation? From the Art of Modelling to the Art of Decision Making – the unique advantages of Virtual Prototyping ​​​​​​- 2:00-2:20 PM EST
Professor Francisco Chinesta, Scientific Director of ESI Group and globally renowned innovator in Computer Modelling Science, invites you on a journey towards augmented performance. What place will human-beings have, how will our societies and industries resemble in a near-future where Artificial Intelligence and engineering automation has peaked?
Join our live Collaborative Virtual Assembly review to understand: 
When Virtual Reality can be applied to discover Human-Centric Product & Process concerns 

What immersive virtual collaboration between distributed teams & suppliers can mean to your enterprise 

How to achieve cost, lead time, and downtime reduction targets for new product launches using immersive technologies 
Closing Remarks -

2:45-3:00 PM EST
Panelists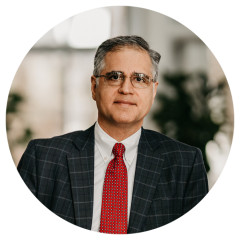 Mike Salari
Executive Vice President Innovation, Value Discovery and Services – Regional Director, The Americas
BIO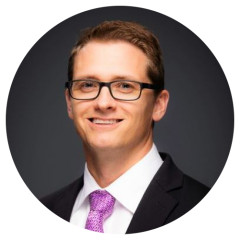 David M. Johnson
Vice President, Production Engineering and New Model Quality, Nissan North America, Inc.
BIO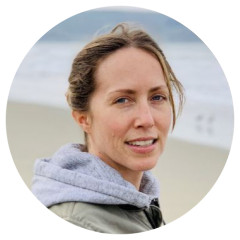 Amy de Rouvray
Director of Global Marketing - ESI Group
Live Virtual Reality Demo
In today's situation it's even more important to enable collaboration virtually. With "immersive design reviews" engineering teams can evaluate human-centric product and process interactions. Thereby recognizing potential assembly risks that may arise to adjust the design or procedure, when needed, to prevent issues from escalating during production.
Join our live Human-Centric Demo to understand: 
How to achieve lead time, cost, and downtime reduction targets of your product development by using immersive technologies
How Human-Centric Validation enables you to evaluate design concepts to identify, resolve, and mitigate issues
How to enable collaboration between globally distributed team members & suppliers for optimal cross-functional team performance
Who Should Attend?
Executives, Managers, Decision-makers
Key contributors in Product and Program development, manufacturing, quality, innovation
R&D who have mission critical needs to reduce development time & cost
Key Companies in major industrial sectors who need to realign their strategy and product development around digital transformations to address their customer outcomes, from asset performance to safety or manufacturability