Season's Greetings from ESI Group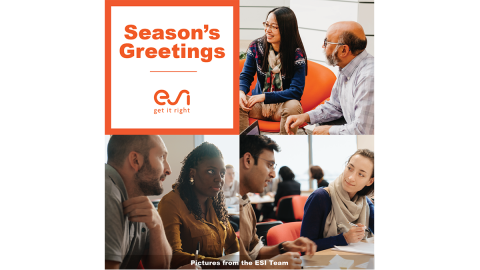 In 2020, the Coronavirus pandemic has disrupted our lives. We've reshuffled our schedules, revisited our priorities, and reinvented ways to connect. All industries have been impacted in ways never seen before. 

At the same time, bright lights have illuminated our horizons. Teams have identified collaborative ways of working, creative solutions to continue producing, and practical approaches to secure work environments. 

Throughout this time, we at ESI have stayed committed to our customers and partners. Thanks to your endless support and trust, we are together paving the way to unleash human creativity and drive industrial performance to the next level.

Here comes 2021! We wish you the best for the year ahead.
---