Huawei and ESI Build a CAE Public Cloud Solution for product and process design and validation
First collaborative work unveiled at Hannover Messe 2017
Paris, France – April 26, 2017 – ESI Group, leading innovator in Virtual Prototyping software and services for manufacturing industries, is pleased to unveil the early results of its partnership with leading information and communications technology (ICT) solutions provider Huawei, less than a year after the signature of a memorandum of understanding at HUAWEI CONNECT 2016 in Shanghai, China last September. ESI and Huawei have jointly announced a Computer-Aided Engineering (CAE) Public Cloud Solution to support the digital transformation in the manufacturing industries at Hannover Messe 2017. The joint action provides designers and engineers with a public cloud-based CAE solution across multiple physics and engineering disciplines, integrating ESI's virtual engineering solutions with Huawei's High-Performance Computing (HPC) Infrastructure-as-a-Service capabilities through browser-based modeling, user analytics, 2D and 3D visualization and real-time collaboration tools.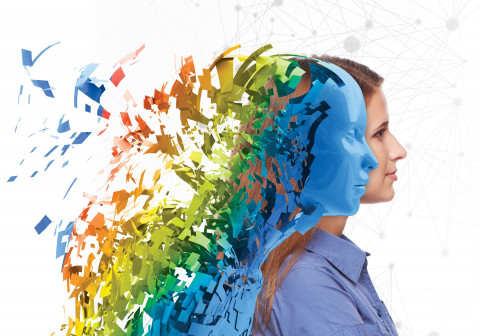 ESI enables manufacturers to create Hybrid Twins of their products, in order to better understand their operational performance and anticipate maintenance.
Validated on the Open Telekom Public Cloud, the joint solution already supports a variety of ESI applications for CAE, such as: Virtual Performance Solution for compute-on-demand, a general purpose Computational Fluid Dynamics (CFD) solution based on the well-known open source solver, OpenFOAM™, a sand casting vertical application powered by ESI Visual technology and ESI ProCAST and Data Analytics tool ESI MINESET. The combination enables online collaborative product development across the globe, large-scale simulations, and analysis of massive data. Customers will experience improved efficiency, cost optimizations, enhanced green credentials and other benefits.
Sun Jiawei, Director, IT Business Development Department, Huawei, said, "Huawei helps customers achieve business successes by sticking to our 'Openness, Cooperation, Win-Win' policy and devoting to establishing a positive cloud ecosystem. We are delighted to work with ESI Group to jointly help develop the public cloud solution and better serve customers with greater product choice."
Sanjay Choudhry, Vice President Cloud Business Unit at ESI comments, "ESI HPC/CAE platform on the Open Telekom Cloud powered by Huawei is designed to address the complex demands of engineering organizations. The fully browser based cloud platform solves large multi-physics problems in a highly scalable and an extremely easy-to-use environment using a workflow based approach. We are very excited to be able to showcase this in the Hannover event".
Join ESI at the Hannover Messe CAE Forum in Hall 6/L46 and attend our live presentations:
"Modeling of Metallic Additive Manufacturing Processes" (Monday, April 24th - 12:40 pm)
"Industrial Data Analytics Platform for Industry 4.0" (Tuesday, April 25th - 12:20 pm)
"Virtual Prototyping: From Manufacturing to Performance" (Wednesday, April 26th - 12:20 pm)
"Developing suitable and energy-efficient drive systems through multiphysics system simulation" (Thursday, April 27th - 12:20 pm)
"Virtual Car Prototyping in a Realistic Driving Environment" (Friday, April 28th - 12:20 pm)
When?
24-28 April, 2017
Where?
Hannover Fairground in Hanover, Germany
Join ESI's customer portal myESI to get continuously updated product information, tips & tricks, view the online training schedule, and access selected software downloads: myesi.esi-group.com
For more ESI news, visit: www.esi-group.com/company/news
---
About Huawei
Huawei is a leading global information and communications technology (ICT) solutions provider. Our aim is to enrich life and improve efficiency through a better connected world, acting as a responsible corporate citizen, innovative enabler for the information society, and collaborative contributor to the industry. Driven by customer-centric innovation and open partnerships, Huawei has established an end-to-end ICT solutions portfolio that gives customers competitive advantages in telecom and enterprise networks, devices and cloud computing. Huawei's 180,000 employees worldwide are committed to creating maximum value for telecom operators, enterprises and consumers. Our innovative ICT solutions, products and services are used in more than 170 countries and regions, serving over one-third of the world's population. Founded in 1987, Huawei is a private company fully owned by its employees.
For more information, please visit Huawei online at www.huawei.com or follow us on: