ESI Group Joins the United Nations Global Compact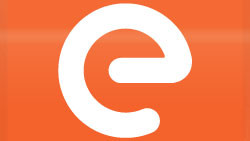 ESI Group (FR0004110310 – ESI), leading innovator in Virtual Prototyping software and services, announces today its membership in the United Nations (UN) Global Compact.
As a signatory of the UN Global Compact and in line with its Corporate Social Responsibility (CSR) approach, ESI Group undertakes to respect the 10 principles of the United Nations in the areas of human rights, labor, environment and anti-corruption. The Group commits to yearly communicate its progress to its stakeholders through the release of a Communication on Progress (COP).
Through the implementation of its values, ESI has distinguished itself for the past three years within the Gaïa Index for its continuous commitment toward a CSR approach, structured around four priorities:
Being a committed employer;
Being an outstanding partner for its customers, by offering innovative and sustainable solutions;
Being an environmentally friendly player;
Serving civil society.
Through its Virtual Prototyping solutions, the Group supports its customers in their industrial and operational challenges, while helping them achieve their sustainable development objectives by offering solutions that enable them to develop more environmentally friendly products. In addition, these products are launched on the market with increased safety for end consumers. ESI's virtual reality solution IC.IDO, when applied to the manufacturing sector, enables the improvement of operators' working conditions by making working environments more ergonomic.
Alain de Rouvray, Chairman and Chief Executive Officer of ESI Group, comments: "Our membership of the United Nations Global Compact is a further step in our commitment to social, societal and environmental responsibility. It demonstrates our strong beliefs and our will to act in these areas. While the 10 principles of the United Nations are already included in the Group's development strategy, we commit ourselves to amplifying our action so that these principles are disseminated and adopted more widely".
Launched in 2000, the United Nations Global Compact gathers companies and organizations of all size, as well as civil society players, around 10 universally recognized principles that are essential for the establishment of more sustainable and inclusive societies.
---