ESI Executive to Keynote at the NEST Conference in Dallas, Texas
A Multi-Disciplinary National Meeting to Discuss Facility Concept and User Requirements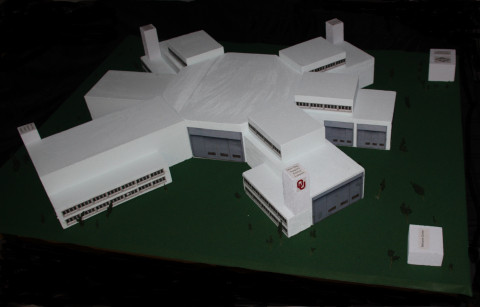 ESI is invited to discuss the future of the NEST Project in Dallas, TX later this month. © University of Oklahoma 2018
Who? ESI Group is a leading innovator in Virtual Prototyping software and services for manufacturing industries. Specialist in material physics, ESI has developed a unique proficiency in helping industrial manufacturers replace physical prototypes with virtual prototypes, allowing them to virtually manufacture, assemble, test and pre-certify their future products.
What? The National Environmental Simulation and Testing (NEST) conference is taking place in Dallas, Texas from February 21 to 23. Key actors from a wide range of industries will gather to discuss the NEST prime facility construction project, which will address the acceleration of research and development in areas such as acoustics, radar and remote sensing, climate science and electric power grids through civil and structuring engineering.  
NEST is a vision from the University of Oklahoma which will include two principal components. The first component involves a massive physical facility that simulates a wide array of realistic atmospheric conditions, simultaneously and at scale, for an even vaster array of uses in basic and applied research, education, product development and testing, and outreach. The second component, highly complementary and unique to the physical facility, is the NEST Computational Collaboratory (NCC), which will support numerical simulations of the same or similar phenomena as are being studied in the physical facility. Importantly, computational simulations in the NCC will be able to drive physical testing in NEST chambers, and vice versa.
At the event, actors will receive a presentation of the facility as presently conceived which will help them focus on private, defense, and education sector user requirements for NEST. They will determine how the physical testing facility and Computational Collaboratory can best be structured to meet the needs of all stakeholders as a national asset. This represents a striking opportunity for ESI Group to share its expertise and knowledge in Smart Virtual Prototyping with national stakeholders in key areas. On the 2nd day of the event, Mike Salari, Executive Vice President of ESI Group will deliver the keynote address, "Embracing Immersive Virtual Engineering (IVE), Hybrid TwinTM, and Product Performance in its full Lifecycle (PPL)", focusing on the computational component of NEST.
Following these discussions, the entire NEST facility, which will be highly extensible to accommodate unanticipated needs and activities for the future, is envisioned as initially relevant to several technical disciplines in both the civilian and military sectors. It aims to be the main platform for next generation of testing for product development, research and education.
When? 21-23 February 2018
Where? Dallas-Fort Worth, TX, United States
For more ESI news, visit: www.esi-group.com/company/news
For additional information, please contact: ­
Media Relations
LCT [at] esi-group.com (subject: NA%20Forum) (Leah Charters)
+1 248-381-8231
---