Alain de Rouvray, CEO of ESI Group, will speak at the Teratec 2017 Forum
Embracing Immersive Virtual Engineering and the Hybrid Twin™, in the age of the Internet of Things and the Outcome Economy
Paris, France – June 26, 2017 – ESI Group, leading innovator in Virtual Prototyping software and services for manufacturing industries, will participate in the 12th edition of the Teratec 2017 Forum, international meeting for Simulation and High Performance Computing. The event will be held at Ecole Polytechnique near Paris, France on June 27 & 28, 2017. During the plenary sessions on the first day, Alain de Rouvray, co-founder, Chairman and CEO of ESI Group, will introduce ESI's Hybrid Twin™ framework, a revolutionary concept for Computer-Aided Engineering (CAE): moving expectations from traditional PLM to Product Performance Lifecycle™ (PPL). This fundamental evolution is at the core of the Smart Factory and of the Industry 4.0 grand challenge and huge promises.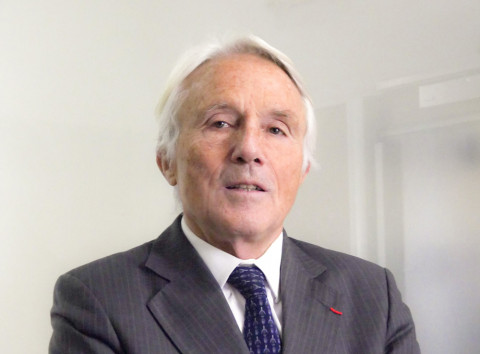 Alain de Rouvray, Président Directeur Général, ESI Group.
From its inception fifty years ago, CAE, together with Computer-Aided Design (CAD) and Computer-Aided Manufacturing (CAM), has become a core part of Product Lifecycle Management (PLM). Today, leveraging the exponential power of High Performance Computing (HPC) and Information and Communication Technologies (ICT), ESI's CAE solutions provide a powerful digital backbone to accelerate the product development cycle by incorporating the manufacturing steps and processes and their impact on performance. By including the details of the physics of materials, ESI's solutions achieve physically representative Virtual Prototypes than can be used all the way to pre-certification.
More recently, the spectacular progress of Artificial Intelligence with Machine Learning and Deep Learning, together with the Cloud and the Internet of Things, are transforming the innovation focus from the product development phase (PLM) to the product performance in its operational phase: which ESI has coined as Product Performance Lifecycle™, or PPL. This shift is a fundamental 'disruptive' transformation to Immersive Virtual Engineering, which provides an augmented digital representation of the product, no longer in its 'nominal' certified state but in its expected operational environment in service (i.e. represented, immersed, animated and interactively piloted as its virtual twin in its virtual environment).
When the Virtual Prototype and its Virtual Twin are now connected and timely updated with real data from the IoT, they mutate into the Hybrid Twin™. Envisioning the product's full lifecycle inclusive of its performance in-service and anticipated maintenance needs, supports the fast-developing Industry 4.0 and the exciting promises of the Outcome Economy.
Find out more: meet ESI at Teratec Forum on booth n°63!
Following the acquisition of Scilab Enterprises by ESI Group earlier this year, the Scilab teams will welcome you on ESI's booth and demonstrate how their cloud-based solution leads to the democratization of Immersive Virtual Engineering for the global engineering community.
For more information about the event or to schedule a meeting, please contact delphine.avomoevouna [at] esi-group.com (Delphine Avomo Evouna).
---