Accelerate Take-Off for New Aircraft Development with Virtual Reality | Webinar On-Demand
5 October 2023 - 31 December 2023
Worldwide, Online, On-Demand
visit website
2 PM EDT
1 Hour
Caroline Bombart
caroline.bombart

[at]

esi-group.com

(caroline[dot]bombart[at]esi-group[dot]com)
New Aircraft Development with XR
Extended, Virtual, Augmented Reality (XR/VR/AR) and the "Industrial Metaverse" have been getting a lot of hype lately. Very often, it focuses on how VR could revolutionize service or maintenance through virtual training, or how AR might impact production with real-time digital twins. Less often do we hear about real results; XR solving real problems for real people.

New products and the processes that bring them to market still need to be defined, engineered and validated before an AR procedure can be delivered or a VR training game developed. Manual processes, such as final assembly or service repair are best validated by people experiencing their future products in the context of human-centric interactions– virtual build and virtual service validations that provide first-hand experiences when used to review digital designs in true-to-life scenarios.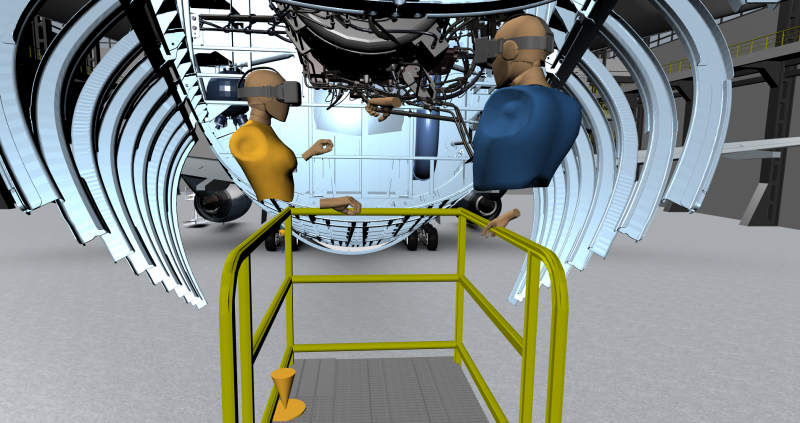 In this webinar you'll learn more about:
ESI's experience in the application of VR, MR, and XR technology within the aerospace industry.
The way that tools like IC.IDO use realistic physics to provide true-to-life, in-context experiences beyond just visualizing in stereo 3D.
How ESI's aerospace customers are virtually evaluating product designs and validating proposed 'human-centric' assembly or service processes without waiting for or investing in, the construction of physical prototypes or mock-up environments.