Virtual Manufacturing and Assembly of Body structures
event.germany

[at]

esi-group.com

(event[dot]germany[at]esi-group[dot]com)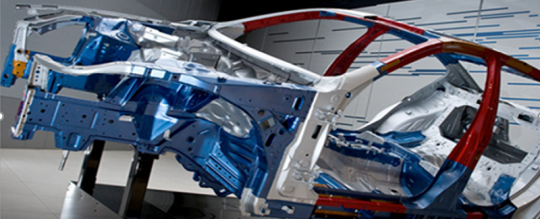 In the ATZ organized webinar, hear from Mark Vrolijk, Senior Industry Marketing & Business Development Manager at ESI Group, how to:
use simulation to predict the impact of manufacturing processes on assembly quality,
and thereby reduce development time and the number of physical prototypes,
how you can use an end-to-end virtual prototyping workflow to be more sustainable in your day-to-day development and manufacturing practices.
Dimensional accuracy of body and chassis assemblies is difficult to control or improve with increasing pressure on cost and time to market. Many process steps still require a large number of prototypes and physical trials. Frontloading virtual manufacturing and chaining each process to the next can significantly reduce the need for physical prototypes and time-consuming final adjustments. Feasibility assessment earlier in the development phase, more accurate performance analysis considering the impact of manufacturing history, and earlier testing of assembly processes with fully virtual data are the first steps on the road to a fluid and virtual journey through production.
Join us on May 31st and learn all about it.
Webinar language will be English.