22 November 2022 - 23 November 2022
Germany, Baden-Baden
visit website
10
Aynur Haghighi
aynur.haghighi

[at]

esi-group.com
The VDI congress "SIMVEC" (SIMulation in VEhiCle) is a platform where advances in simulation technology and testing in vehicle development can be presented and discussed. In addition to presentations of new methods and procedures, a large part of the conference will be devoted to presentations of current applications of calculation, simulation, testing, and trialing of real-life scenarios. This year, ESI Group will be attending as both exhibitor and presenter. We look forward meeting you there at booth 10! 

Empowering car design, maintenance, and operation from advanced model order reduction and AI technologies
Date & Time: November 23rd 09:00 
Highlights:
Physics in real-time from advanced Model Order Reduction
Model enrichment based on data manipulated with frugal AI
Data assimilation techniques
Data-driven and physics-based modeling hybridization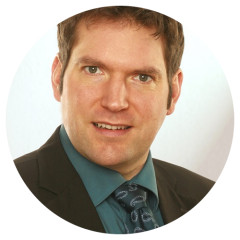 Martin Theiß
Team Leader Virtual Manufacturing Solutions
Book a meeting with us at SIMVEC 2022!