Farnborough International Airshow 2022

18 July 2022 - 22 July 2022
United Kingdom

Meet with ESI Group at the Farnborough International Airshow 2022 from July 18th to 22nd. ESI Group will present how virtual prototyping supports leading aerospace companies like Rolls-Royce, BAE, Airbus, Boeing, Safran or Spirit AeroSystems, as well as their supply chain, in the fast and cost-efficient delivery of quality products and disruptive innovations. All virtually, more sustainably.
Powering a digital continuum, ESI provides enterprise solutions at each and every step of the product development lifecycle – from virtual product integration to virtual product performance testing (vibro-acoustics, structural and dynamic tests), and virtual manufacturing / maintenance process engineering.
Join us at the France Pavilion where we will be part of the GIFAS (& ASTech ) area in HALL 1 – Booth 13.60 Village ASTech 
Already a customer or just curious to know more? Don't be shy, it will be a pleasure to meet you!
Human-Centric Validation in Action
Manufacturing, assembly, maintenance, and servicing - Having a realistic and human-centric view of industrial processes,  is key to ensuring safe and efficient operations. Delivering "true-to-life" real-time, real-scale process validations and product integration, our Virtual Reality software solution IC.IDO enables engineering teams to evaluate options early in product or process development when design changes can still be made without incurring dramatic costs or delays.  
Our fully digital solution helps aerospace & defense companies lower their environmental footprint by freeing themselves from physical mock-ups, while avoiding late discovery of inefficiencies at the start of production or maintenance.  
Our experts will welcome you for an on-site demonstration of ESI IC.IDO!
Validate operations & processes in a human-centric way 
Address design & manufacturing issues early and efficiently 
Create sustainable practices with less physical prototypes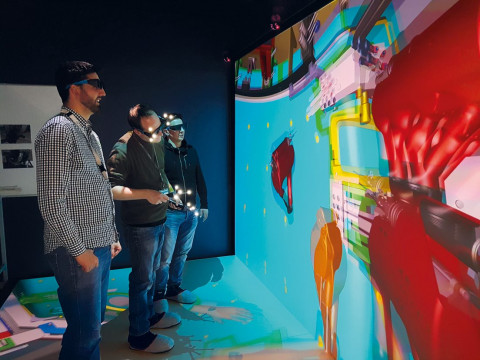 Safran Nacelles uses Virtual Reality Solution ESI IC.IDO to Validate Nacelles Manufacturing Tooling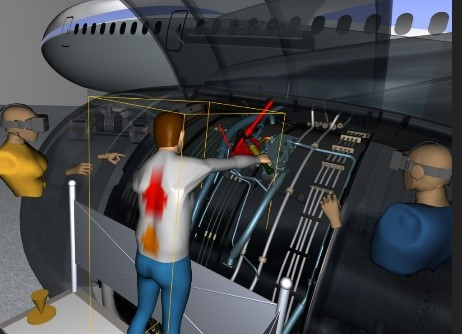 Tool accessibility evaluations in VR - HumanCentric Process Validation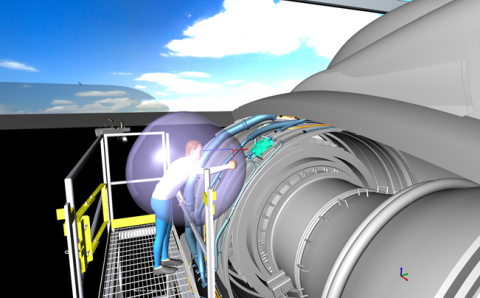 Webinar - Human-Centric Operator Service Validation
Manufacturing & Assembly in Action
Having reached the limits of conventional airframe and aero-component manufacturing, new concepts introduce novel materials and processes to increase range for longer, nonstop routes or to improve upon their carbon footprint, while maintaining safety. Going forward, product development decisions cannot be made without cross-checking the manufacturing feasibility of those products.
ESI invites you, next July, to find out all about virtual manufacturing:
Keeping end-to-end control of your KPIs by minimizing the number of physical prototypes needed for validating feasibility and safety of product designs and manufacturing process designs

Meeting your start of production target dates and maximizing efficiency by frontloading decision-making and preventing anomalies in downstream processes
Our virtual manufacturing solutions are embedded with process know-how, which helps users of all skill level define a reliable process plan and predict if a part's design will need changes.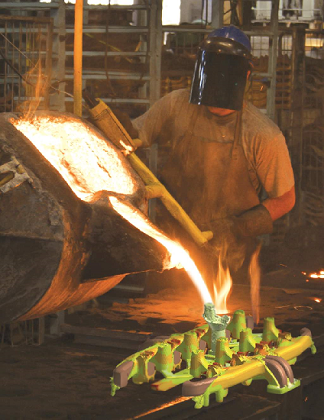 Webinar  - Co-Design for Casting - A bridge between Product Designers, Buyers & Manufacturers
Blog - How do Rolls-Royce engineers make sure their designs are fully castable?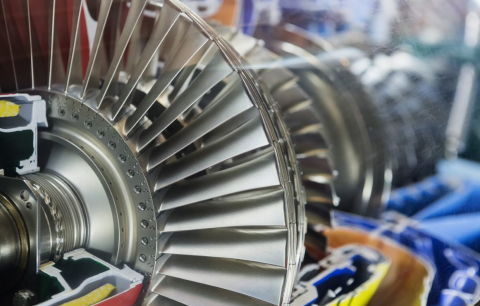 Spirit AeroSystems Tackles Manufacturing Challenges Via Virtual Prototyping Solutions