8 June 2022 - 10 June 2022
Germany, Nuremberg
Partnerbooth with Ecotre Hall 9 / 9-337

ESI Group in partnership with ECOTRE Valente * will be a part of EUROGUSS  - one of the biggest and the most focused die casting trade fairs – this year 8 – 10 June, in Nuremberg Exhibition Center. 
EUROGUSS unites the highest level professionals in casting technologies, processes and products, and ESI as a well-known provider of reliable solutions for the simulation of casting processes will be happy to meet you. Attend our presentation during the Die casting conference on June 8th: "HPDC "smart die" – future of casting quality and die: fatigue control" (08 June, 14:15).
Stop by booth 9 – 337, visit the Die casting conference or just contact us to meet and discuss, the complete die casting process validation chain, starting with Castability check, Injection System Validation and finally Die Design & Process validation, including how ProCAST can be used to assist in the development of MEGA /GIGA castings disrupting the die casting industry.
Accurate selection /verification of the right Die Casting machine by virtual simulation first
Filling, solidification including effect of intensification phase, cooling channel design & process parameters optimization with ProCAST
Specific needs including squeeze pin, semi-solid materials, shot sleeve modeling for cold chamber, gooseneck modeling etc.
Stress evolution in casting & dies:

including stress release on die opening, part ejection, trimming to predict & enable dimensional control
as well as understand the tool life
to aid in the die & process design to reduce manufacturing costs and assess the in-service part performance

Low pressure Die Casting, Counter Pressure Casting, Gravity die casting, including tilt /rotacast processes. And more!
* ECOTRE Valente is ESI Group's value added partner for Casting solutions – ProCAST, QuikCAST & QuikCAST Light, with exclusivity in Italy & business agreements in DACH region. Ecotre comes with a sound foundry background, and strong expertise in structural die castings for automotive sector.
MEET THE EXPERTS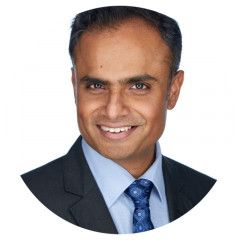 Badarinath Kalkunte
Market Strategy & Business Development Manager for Casting Solutions, ESI Group
BIO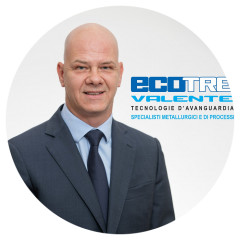 Pascal Rosselli
Sales manager for HPDC, LPDC, GDC solutions, ECOTRE VALENTE SRL