Background, Concept and Implementation
In the last 30 years computer simulation has become an indispensable tool of automotive development. 
Challenges in virtual vehicle development
Despite of significant progress in simulation technology and impressive results in industrial application there remains a number of challenges.
The Grand Challenge as a platform for dialog
The automotive CAE Grand Challenge organized by carhs stimulates the exchange between users, scientists and software developers in order to solve these challenges. 
Exhibition
Visit us in the CAE Grand Challenge exhibtion and learn more about how our solutions can help with your challenges.
Experience the Power of the Software that Revolutionized Crash Safety and Pushed the Boundaries of Innovation
There might be nothing more important about your design than the way it performs – from safety, lightweight features, durability, drivability, noise, and vibration. Yet, how many times have you found yourself with a less than ideal outcome because you were too far into the development cycle by the time you realized a change needed to be made? Or maybe you struggle to predict the impact that new lightweight material will have on your product's performance. Let's not forget the endless amount of time and money spent on multiple design iterations, re-tooling, and physical prototypes, which can hinder you from creating the innovative designs you know you and your team are capable of.
ESI's flagship product, ESI Virtual Performance Solution (VPS), gives you the power to unleash your innovation and improve your process efficiency – all with one single tool.
Creating a truly exceptional, individual, and uninterrupted driving experience Powered by Virtual Prototyping and the Hybrid twin
The shift towards the future of mobility – connected, electric, autonomous – can be both empowering and overwhelming. The prospect of offering your customers the latest and greatest is thrilling but living up to those promises can leave you feeling less than 100%. Performance is the key to the success of these next-generation vehicles, bringing about change; change in workflows, in communication between teams, and in how we need to connect the dots in order to get it right. We hear you, we understand your struggle, and we have dedicated our resources to help you innovate, design, and build with confidence to deliver on customer expectations.
Zero Real Tests, Zero Real Prototypes – Innovate with Confidence
Workshop
ESI is part of the onsite workshop: Model Version Control – Model Traceability on July 05, 2022 |  4 - 5.30 pm
The workshop discusses how to ensure process integrity by making sure that the exact same version of a CAE model is used within the whole Virtual Testing process with contributions from IIHS, BASt, JSOL, IDIADA, LMU.
Request a Meeting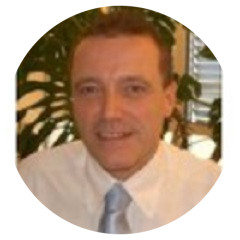 Manfred Müller
Senior Account Manager
Jörg Baier
Account Manager