AUTOMOTIVE Safety Summit SHANGHAI 2022

1 December 2022 - 2 December 2022
China, Shanghai
Booth Stand: 19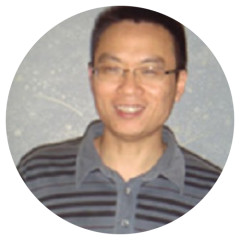 Beinan Liu 刘北南
Technical Director at ESI China
Machine learning tool for simulation data, Fast decision support to enable Robustness analysis, and Design optimization.
Assessing short circuit risk in CAE at the vehicle level is complex as there involve phenomena at different scales. The vehicle deforms on a macroscale level during the impact event. The battery cells deform locally and damage extremely thin components such as the separator, generating short circuits at the meso scale level. It is therefore necessary to evaluate phenomena from the macroscale to the microscale. AI methods (PGD in ADMORE) will help to bridge the various length scales.
Take the chance to book a meeting with our experts below in advance.