Virtual Simulation of Helmets
with Process Automation for Manufacturability, Safety and Comfort

29 January 2021
India
03:00 PM IST / 10:30 AM CET

Manufacturers strive to meet their goals by optimally designing and manufacturing Helmets for crash and safety considering cost and durability of the helmets. The objective is to thrive OE's and Suppliers towards light weighting technology thereby making use of advanced materials helping them to maintain the cost effectiveness along with the compatibility for mass production. Virtual manufacturing and process optimization plays a pivotal role to understand pain points, manufacturability and design changes if required through simulation thereby reducing the scrap rate, labor time and minimize the human error.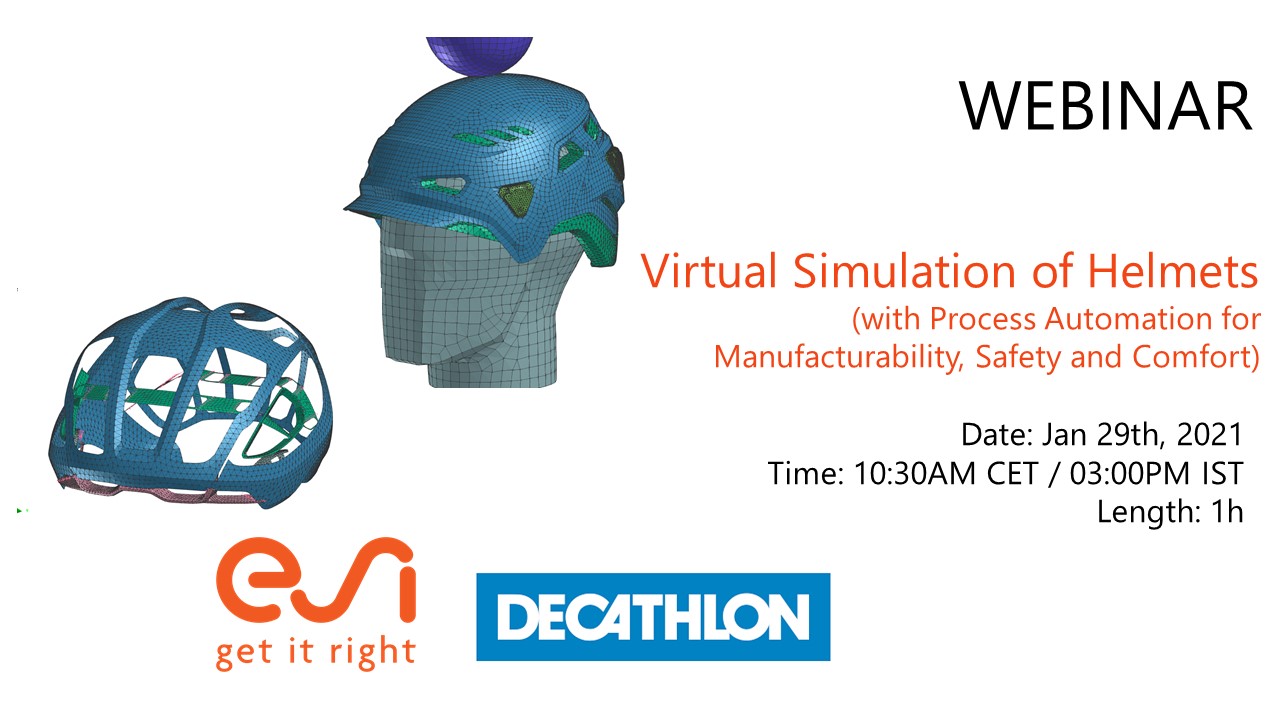 In case you don't see the form or can't register please follow this link.
Join us as we discuss the Virtual Simulation of helmets with Process Automation for manufacturability, safety and comfort, ESI Software has to offer in order to reduce weight and time to get it right for the very first time during manufacturing process.