16 November 2021 - 18 November 2021
Germany, Bremen
visit website
T24
Egon Wiedekind
event.germany

[at]

esi-group.com
Find the Latest Manufacturing Solutions at Europe's Meeting Place for Space Technology & Innovation 
Space Tech Expo Europe is the continent's major dedicated supply-chain and engineering event for manufacturing, design, test and engineering services for spacecraft, subsystems and space-qualified components. The exhibition and conference draw attendance from thousands of industry leaders, decision makers, engineers, specifiers and buyers to meet manufacturers across the supply chain for commercial, government and military space.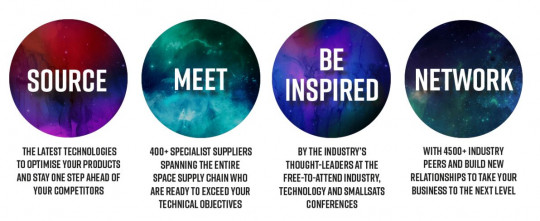 Exhibition
Building Upon Digitalization with Virtual Prototyping 
During the last decade, aircraft manufacturers have been in a race for mass production, often delaying the adoption of smart digital technologies. Nowadays, the pandemic has forced them to take a step back, allowed time to prepare for the necessary structural transformations and to expand digital capabilities in order to prepare manufacturing operations for the re-start: gain agility to launch new programs faster than ever before, to reach greater levels of industrial efficiency, and to emerge from the crisis with greener and leaner processes – less scrap, more throughput, more profitability.
Investing into 4.0 technologies to extend existing digital capabilities may look like an extra financial stretch at the first glance, yet, this is mission-critical to anticipate for business recovery, for both manufacturers and suppliers. Stand-alone CAD and CAE designs using empirical and historical safety margins and traditional test-and-learn protocols relying on physical testing will be abandoned for an end-to-end digital thread that seamlessly connects product design, manufacturing, and in-service operations across. This is what we, at ESI, call Virtual Prototyping.
Visit our booth T24 next to the industry stage and talk to our expert to find out how Virtual Prototyping and the right solution can help solve your companies challenges.

Arrange a meeting onsite with our expert!
In case you don't see the form or can't register please follow this link.