Overcome Casting and Heat Treatment process challenges with ESI Solutions
Casting simulation helps industrial manufacturers and foundries comply with new and increasingly stringent market expectations and achieve the highest quality and productivity possible. ESI ProCAST / QuikCAST enables foundries to predict casting defects early-on, improve the design and process, without the need for costly physical try-out, achieving lower scrap rates and delivering quality parts in a consistent way.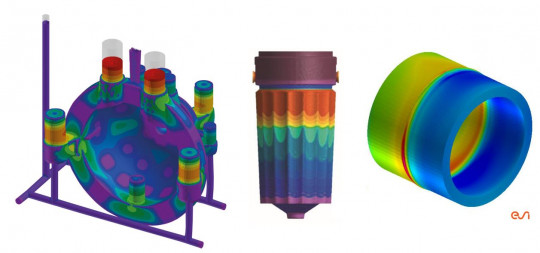 ESI's heat treatment solution with ESI SYSWELD enables industrial experts to simulate for different process condition to get optimum output for heat treatment operation in terms of residual stress, dimensional shrinkage and metallurgical properties.
This webinar from ESI is dedicated to showcase Coupling of Steel Casting Process Simulation & Heat Treatment to predict residual stress and dimensional shrinkage.
Key Topics:
Steel Casting process simulation
Heat Treatment simulations for process optimization
In case you don't see the form or can't register please follow this link.