Electrification of Heavy Machinery: Challenges & Solutions
24 June 2021
Worldwide
1h

AVAILABLE ON-DEMAND    LENGTH: 1h
Sustainable electrification for industrial and off-highway machines
Sustainability is a common motivation of electrification in industrial and off-highway machines. Electrification impact on sustainability can be viewed from several perspectives; reduce emissions and carbon footprint, lower cost of ownership, systems simplification or optimization, reduction/reconfiguration of physical footprint, or merely engineering a MORE DESIREABLE PRODUCT, to list a few.
However, converting traditionally combustion powered industrial machines and vehicles is not a matter of simply removing the combustion engine to be replaced with batteries and electric motors. Engineering these novel products for delivering customer required outcomes requires holistic evaluation of potential machine performance and efficiency, as well as anticipation of product integration, assembly, and service requirements.  
In this webinar we address engineering challenges and questions that arise in the system specification and modelling of electric commercial vehicles and industrial machines. Ranging from systems modelling of the electric/mechanical systems that power the machines to the human-centric validation of the assembly process requirements and service maintenance procedures for these yet to be realized or replicated product variants 
Access the On-Demand
In case you don't see the form or can't register please follow this link.
Key Topics and Who should attend
Key Topics:
System Design & Dimensioning  
System Fault Modelling & Prediction 
Energy Management & "range anxiety" 
Systems Integration
Space claim, packaging, cabling and wiring 
Human Centric Assembly & Service Process Validation 
Who should attend:​
Program managers of product electrification​
Digital transformation leaders​
Electrical/Mechanical integration engineering teams​
Assembly process owners​
Maintenance and service methods planners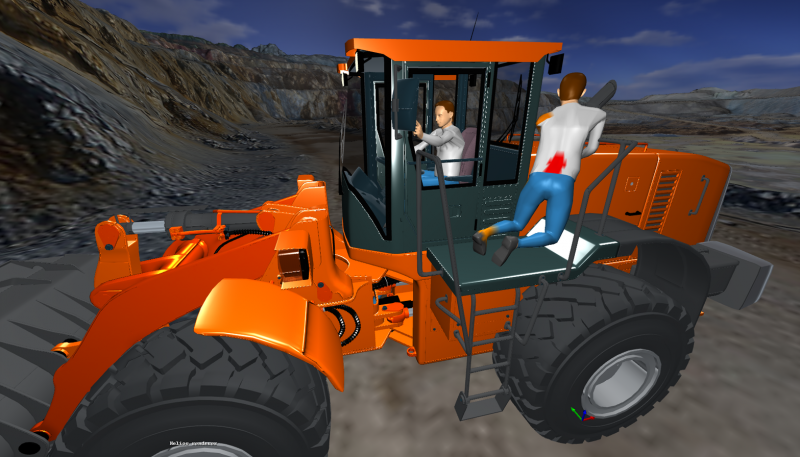 3 Additional Webinars to Dive Into the

Digitalization of the Heavy Industry