30 March 2021
Worldwide
1pm CEST / 12am BST
3 hrs

COVID 19 - Return to work imperative - Minimizing the risk of airborne transmission
The COVID-19 infection risk will continue to dominate our social and professional behavior in the next months in spite of the availability of vaccines. In this next phase of returning to "normality", our everyday activities focus on how to minimize the risk of infection, how to increase confidence in our wellbeing, and how to increase performance and output as quickly as possible. Scientific opinion is now unified that airborne transmission remains a primary mechanism of infection spread, particularly  with highly transmissible new variants of the disease.
Validated CFD-tools applied to healthcare, public amenities and public transport, community centers, office, sports and leisure facilities, allow us to simulate and visualize ventilation strategies and dispersion of aerosols under controlled conditions. In turn, digital simulation enables us with metrics to assess the effectiveness of interventions and to make informed decisions towards the benefit of service users. This workshop introduces and illustrates a unique framework to generate and disseminate knowledge how to contain the spread of the virus across broad swathes of community quickly.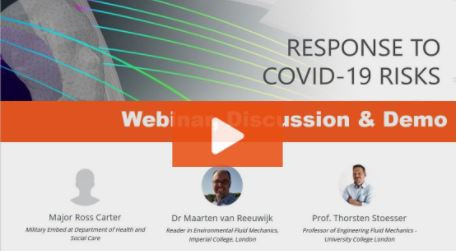 This workshop is aimed at:
Stating the "need and value of simulation" based on CFD for aerosols and air-movement
Presenting several stakeholder studies, benefiting from quantitative measure to make inform decisions for ventilation, occupancy and equipment placements and distancing in enclosed spaces
Demonstrating a cloud-based Application for non-CFD experts
Invited Talks (all times CEST)
1.00 pm Major Ross Carter, Military Embed at Department of Health and Social Care: "COVID-19 Mobile Test Processing Units: de-risking platform development using CFD"
1.20 pm Dr Maarten van Reeuwijk, Imperial College, London: "Breathing City Future Urban Ventilation Network"
1.40 pm Prof. Thorsten Stoesser, Professor of Engineering Fluid Mechanics - University College London: "Protecting London bus drivers from exposure to the corona virus"
Discussion with Panelists
2.00 pm Moderated discussion and interaction with attendees and all invited speakers. 

Cloud-based Application Demonstration
2.40 pm Features and Capabilities of ventESI. (Interested simulation engineers can request App access after receipt of the workshop registration confirmation email.)
4:00 pm End of the Workshop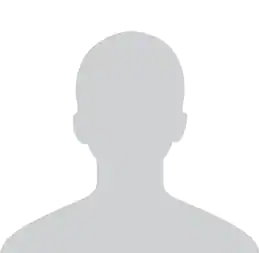 Major Ross Carter
Military Embed at Department of Health and Social Care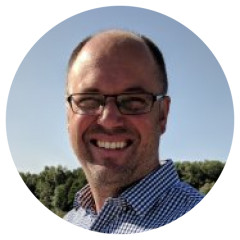 Dr. Maarten van Reeuwijk
Reader in Environmental Fluid Mechanics, Imperial College, London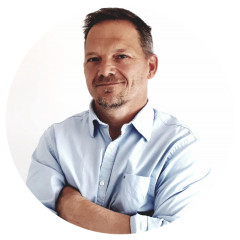 Prof. Thorsten Stoesser
Department of Civil, Environmental and Geomatic Engineering, University College London
Operators and managers of industrial facilities (offices, assembly plants, production lines, etc. …)
Operators and managers of public facilities (hospitals & health services, public transportation services, community centers, trade shows, theaters, etc.)
Equipment manufacturers of air scrubbers for airborne particles
Simulation professionals and engineering service organizations who want to engage in ventilation management and containment of airborne aerosol transmission for infection-proof environments
Acknowledgement: Development of the ventESI App and stakeholder case studies are covered by the UKRI Innovate-UK Grant (No.85435) "Opensource software simulations towards understanding, monitoring and controlling COVID-19 transmission by managing air, people distancing and adapting urban environments"