Belt conveyors and their elements
Egon Wiedekind
marketing.germany

[at]

esi-group.com
Description
The conference "Belt conveyors and their elements" of the Haus der Technik, Essen, brings together for the first time engineers and scientists related to belt conveyors not only face-to-face, but also virtually as an annual industry get-together in 2021.
Continuous conveyors are very important in material transport, largely independent of the industry, whether in underground mining, open-cast mining or in port facilities. The correct selection of the individual components that complement each other to form a complex system is very important here. In the bulk goods industry, in addition to costs, the aspect of service life and availability also play a major role.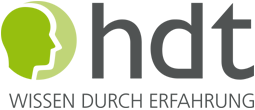 Presentation
ESI is participating this event and present the following topic:
Methods and technologies for creating and using digital twins of belt conveyors
(Original German title: Methoden und Technologien zur Erstellung und Nutzung Digitaler Zwillinge von Gurtförderern)
Join our presentation on March 10th at 12.10pm
Presenters
About System Modeling
Understand, Optimize, and Control Your Multi-Physics System with Simulation Software
System simulation is created to efficiently model, simulate, and analyze arbitrary machines and plants' behavior. It is used in a multitude of industries and applications such as vehicles, construction & industrial machinery, energy systems, aerospace, medical technology, and consumer devices, to name a few.
With SimulationX, you have one platform for modeling, simulating, and analyzing technical systems, including mechanics, hydraulics, pneumatics, electrics, and controls, as well as thermal, magnetic, and further physical behavior. Model libraries with basic elements representing physical phenomena as well as comprehensive component libraries with out-of-the-box application-oriented model elements ensure you have the right tools available for your task. Use the versatile analysis methods available to draw the correct conclusions from the simulation results.