7th Symposium Driving Simulation
The Symposium Driving Simulation - SDS brings together industrial and academic experts from the fields of virtual driving simulation, ADAS sensor technology and autonomous driving.
Manufacturers are continually improving autonomous vehicles with the goal of safely reaching Level 2 autonomy. To achieve that level of safety, departments within OEMs and Tier 1 suppliers who are responsible for evaluating the performance of their sensing software and sensors integrated into the vehicle, must measure how the sensing and intelligence would operate in every required driving situation. But how do they achieve that without having to drive billions of miles of open road tests?
Optimizing safety requires that sensors be integrated into the vehicle. In turn, artificial intelligence (AI) software relies on these sensors for information related to object detection & tracking, path planning, and driving tasks. When sensors lack performance, the phenomena initiates a trickledown effect, ultimately impacting AI performance. Hence the necessity for suppliers of complete assistance systems to simulate sensors with a high level of fidelity, and to run virtual test drives that are highly realistic.
Learn more during our presentation at the 7th Symposium Driving Simulation organized by cooperative event of Automotive Solution Center for Simulation e.V., OWL ViProSim e.V. and VDC Fellbach w.V.!
Presentation
SESSION C - Virtual Validation & Certification 
Time: 1:30 - 2:00 p.m. CEST
Presentaiton Title: Simulation of Critical Autonomous Driving Situations - How Dust and Rain Affect Lidar-based Functions
Presenter: Philippe de Souza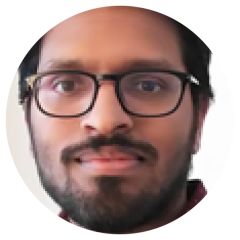 Philippe de Souza
Product Manager