Webinar: Open Source based CAE/CFD Solution for Automotive Industry – The New Normal
27 October 2020
Europe, Online
10 am CET
approx 40 mins

event.germany

[at]

esi-group.com
Integrating Open Source CAE tools with your mainstream CAE platform can bring down your cost by 50%
Join our webinar "Open Source based CAE/CFD Solution for Automotive Industry – The New Normal" on October 27th 2020 at 10:00 AM CET to find out,
HOW the best in class Automobile Companies have adapted Open Source CAE/CFD on top of their existing platforms to address the ever rising demand of software licenses, high performance computing and tailored applications by relying on this promising alternative.
WHAT makes this New Normal so comfortable and reliable that it has such a compelling impact on your investment pattern.
ESI's muiti trade simulation platform is extended to support OpenFOAM along with inbuilt best practices to achieve accurate and consist results. ESI is answering some of the crucial questions and myths about the Open Source CFD.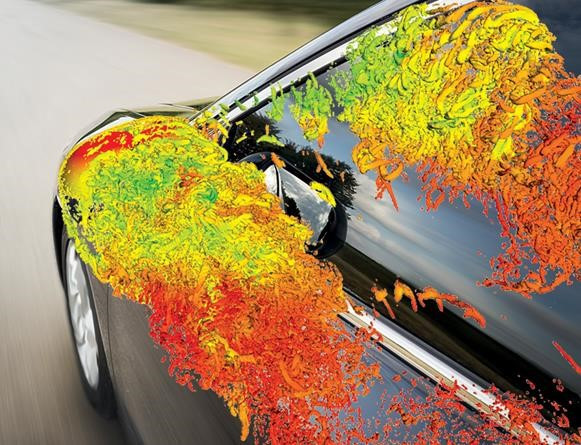 Agenda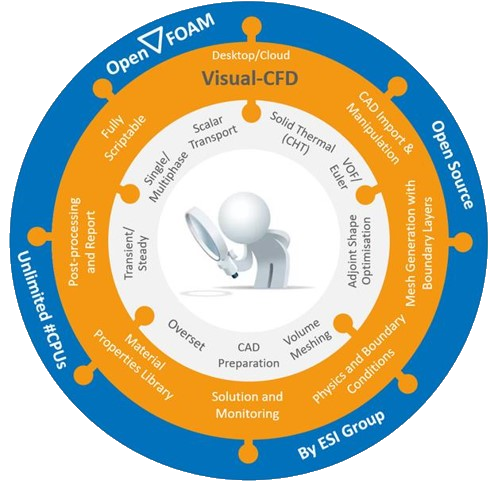 Overview of OpenFOAM®
ESI's OpenFOAM Based Solution
Offering for Automotive Industries
ESI Business around Visual-CFD and OpenFOAM
Differentiators
Q&A
The webinar is intended for CFD/CAE Engineers, Team Leaders and Managers and for people who are willing to change their current process with a cost effective yet user friendly approach.
About OpenFOAM
OpenFOAM is the free, open source CFD software developed primarily by OpenCFD Ltd since 2004. It has a large user base across most areas of engineering and science, from both commercial and academic organisations. OpenFOAM has an extensive range of features to solve anything from complex fluid flows involving chemical reactions, turbulence and heat transfer, to acoustics, solid mechanics and electromagnetics. More...
OpenFOAM is professionally released every six months to include customer sponsored developments and contributions from the community. It is independently tested by ESI-OpenCFD's Application Specialists, Development Partners and selected customers, and supported by ESI's worldwide infrastructure, values and commitment.