Designing safe and reliable construction machinery using systems simulation 
4 September 2020
India

Prafull Wani
pgw

[at]

esi-group.com
7875560053
Indian construction equipment market is expected to be the 3rd largest in the world by 2022. With Indian Governments push towards self-reliance and infrastructure development projects such as smart cities and housing for all, the demand for the construction equipment that is locally manufactured is expected to increase greatly.
Construction equipment plays a very crucial role in the infrastructure development projects, they are often seen operating under extreme conditions and on dangerous terrain. Therefore, robustness, reliability and the safety of this equipment becomes quite essential.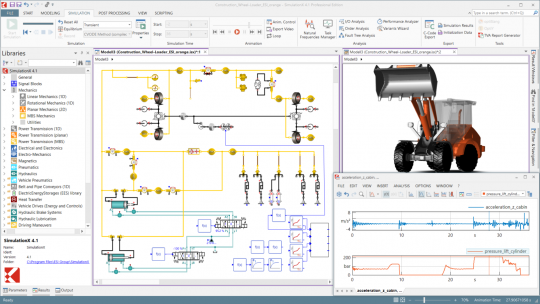 Join our webinar to understand how to use systems simulation to stay ahead of the growing competition, by analysing aspects related to energy efficiency, reliability and safety during operation.
Webinar Key Topics:
1. NVH aspects of Mobile machinery
2. Energy optimization
3. Safety and comfort
4. Application examples 
In case you don't see the form or can't register please follow this link.