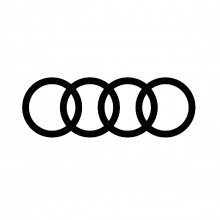 Audi Maximizes the Driving Range and Acoustic Quality of the New e-tron Using ESI Virtual Prototyping Solutions
CFD
Ground Transportation

Unlike most electric vehicles, the new Audi e-tron, Audi's first all-electric SUV, is built to escape city life and take you on long journeys, including driving on freeways.
When driving in town, vehicles accelerate and decelerate often. The energy used by an electric vehicle to accelerate can then be recovered through regenerative braking. But it's not the case when driving at constant speed. As a result, from speeds of around 70 km/h (43.5 mph), aerodynamics plays a great role in lowering energy consumption, in fact even greater than vehicle weight reduction.
For Audi's engineers, this different expectation translated into bigger challenges and the need for innovative strategies to maximize driving range.
For the new e-tron prototype, Audi's aerodynamics department developed innovative design features such as an enclosed air flow, which is guided through the entire front end and back out through the underfloor. The team also created virtual exterior mirrors, which help reduce vehicle drag coefficient down to 0.27 - a top rating in the SUV segment as SUVs, with their characteristic boxy shapes, typically achieve a drag coefficient between 0.35-0.45.
But how could Audi's aerodynamics team come up with such innovative features and test them before production - or in fact, even before producing the first e-tron prototype? Virtual vehicle development solutions have been instrumental in supporting new product development. Like other brands of the Volkswagen Group, Audi AG is using ESI's fully QA'ed release of the open-source Computational Fluid Dynamics (CFD) code OpenFOAM® to simulate external aerodynamics, underhood air flow and air conditioning.
Audi's aerodynamics department engaged in a long-term project with the OpenFOAM team. Over the past few years, they collaborated closely to improve Audi's usage of the tool to reach an industrial level of efficiency. They managed to improve workflows, robustness and obtain reliable results. Today, OpenFOAM is the most used CFD software on Audi's HPC cluster. It has turned into a true enterprise solution for Audi, delivering exceptional validation capabilities at the right time.
OpenFOAM was chosen for reasons of cost-efficiency, transparency, competitiveness and a high capability for customizations and adaptions to the specific needs of CFD applications within Audi and the Volkswagen Group. CFD users find OpenFOAM accurate, flexible, robust and time efficient.
 
OpenFOAM is helping Audi reduce the cost of simulation, while delivering the right answers to make the right design decisions at the right time.
The aerodynamics department was involved very early in the development of the e-tron prototype: right from the initial concept, they analyzed the initial drafts alongside the designers and tested the first models in their virtual wind tunnel. By obtaining accurate predictions of aerodynamic performance rapidly and at constant cost, the team can assess the influence of any design change onto the car's overall aerodynamic performance early in the product development process.
Using such virtual development methods for aerodynamics helps Audi reduce the number of real tests and real prototypes needed ─ with the associated cost and delays.
Numerical simulation assisted Audi in the development of several aero appendices to reduce the drag coefficient and increase the autonomy range. The number of simulations will continue to increase and serve as a backbone for innovation. The need for future OpenFOAM developments will be supported by ESI, Audi and the expanding OpenFOAM community within the Volkswagen Group.
Audi also uses other ESI solutions to digitalize product development. For example, Audi's engineering team responsible for the body-in-white performance and the one in charge of the full vehicle have improved acoustic quality of Audi's vehicles using VA One, ESI's vibro-acoustic simulation suite, and Virtual Performance Solution, ESI's single-core automotive development platform.
Like for the aerodynamics department, vibro-acoustic simulation enables engineers to perform path analysis to find the sources of undesirable noises, which are numerous in the context of a quiet, electric vehicle. Tackling structural and airborne noise issues early in the development process, by changing the trim design for example, helps prevent unnecessary iteration loops resulting in dramatic costs if dealt with at late notice ─ when performing physical measurements or worse, at physical prototyping stage.
ESI solutions empower Audi engineers with different numerical modeling options. They can either perform quick Statistical-Energy Analysis for faster and cost-effective answers allowing to adjust to physical simulation results, or deliver precise Finite Element (FE) analysis, allowing them to understand the impact of design changes onto the overall vehicle performance.
OpenFOAM® is a registered TradeMark of OpenCFD Ltd., a wholly owned affiliate of ESI Group.
The Audi Group, with its brands Audi, Ducati and Lamborghini, is one of the most successful manufacturers of automobiles and motorcycles in the premium segment. It is present in more than 100 markets worldwide and produces at 19 locations in 12 countries. 100 percent subsidiaries of AUDI AG include Audi Sport GmbH (Neckarsulm, Germany), Automobili Lamborghini S.p.A. (Sant'Agata Bolognese, Italy), and Ducati Motor Holding S.p.A. (Bologna/Italy).
In 2020, the Audi Group delivered to customers about 1.693 million automobiles of the Audi brand, 7,430 sports cars of the Lamborghini brand and 48,042 motorcycles of the Ducati brand. In the 2020 fiscal year, AUDI AG achieved total revenue of €50.0 billion and an operating profit before special items of €2.7 billion. At present, 87,000 people work for the company all over the world, 60,000 of them in Germany. With new models, innovative mobility offerings and other attractive services, Audi is becoming a provider of sustainable, individual premium mobility.