VA One Release Webinar 2021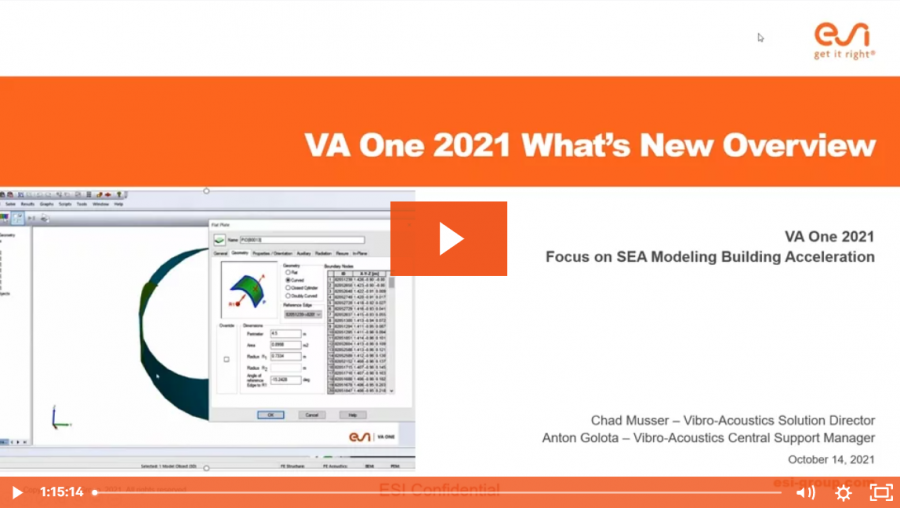 Click to view recording
The 2021 VA One release places key focus on improvements and acceleration of SEA Modeling functionality as its flagship feature set.  More advanced and automated tools for SEA structural and acoustic subsystem and junction creation are introduced, reducing the modeling effort and time significantly for expert and non-expert users alike. 
Clean-up work, subsystem divisions, and model preparation are minimized via a series of repair tools, operations "tolerant" of imperfect geometry including gaps or holes, and more automated auto-connection operations for all types of junctions.
Adapting FE models and geometry to SEA models is accelerated while minimizing node clicking and manual operations via a suite of tools to more easily and automatically support the key SEA model creation operations via an improved geometry engine infrastructure.