这是致力于仿真模拟软件研发,采取大胆措施创造一个更美好的世界,并突破各种可能极限的50年。
半个世纪以来的成就、里程碑和成功故事都值得我们反思和借鉴。我们通过回顾员工和客户在过去50年中取得的令人难以置信的进步来庆祝这个特殊的周年纪念日。
Let's bring
ESI's story

to life
Play on to discover new facts
and test your knowledge.
Question:
Who is ESI's Chief Executive Officer ?
Choice:
Liam Neeson
Cristel de Rouvray
Question:
What's the percentage of women currently working in ESI's management team?
Choice:
40%
45%
50%
Question:
Which OEM reduced their engineering lead times by 50% using ESI software?
Choice:
Nissan
Liebherr
General Motors
Question:
Who won the bidding process of a German automaker in just 8 months by only using virtual prototypes?
Choice:
Farasis
Ironcastings
Kirchhoff Polska
Question:
Which ESI software use automakers to accurately simulate and test water impact?
Choice:
Virtual Performance Solution
IC.IDO
Question:
Does ESI's Virtual Performance Solution enable engineers to predict crash and safety performance for out-of-position (OOP) scenarios?
Choice:
Yes
No
Question:
The Women-led Tech leaders segment is part of which stock exchange?
Choice:
Euronext
Nasdaq
Question:
Which company uses ProCAST's co-design functionality to make sure their designs are fully castable?
Choice:
Safran Nacelles
Rolls-Royce
Question:
Which ESI customer uses VR technologies to achieve yokoten (= horizontal deployment) in order to complete kaizen?
Choice:
MAN Bus
Toyota
Question:
Which ESI software do OEMs like Joby Aviation use to holistically validate community noise of their next generation air mobility vehicles?
Choice:
VA One for vibro-acoustic simulation
VPS for virtual performance studies
Question:
How much total tooling budget did Safran Nacelles save by reviewing manfuacturing process designs in immersive virtual reality?
Choice:
5%
10%
15%
Question:
By how many months could Volkswagen do Brazil shorten the development of the Nivus by using ESI's Virtual Reality software IC.IDO?
Choice:
5 months
10 months
15 months
Question:
Which OEM built a 1-to1 scale truck model featuring all 12 000 parts to validate new designs, assembly, and maintenance processes in Virtual Reality?
Choice:
Volvo GTT
MAN Bus
CaetanoBus
Question:
How many spot welds does a typical car body roughly contain?
Choice:
3,000
4,000
5,000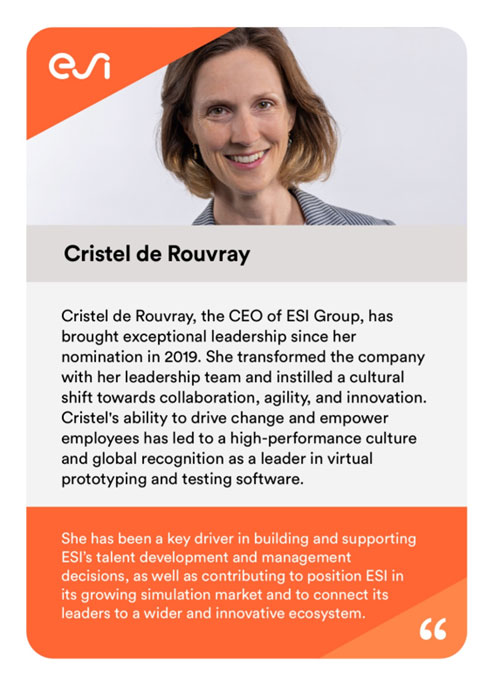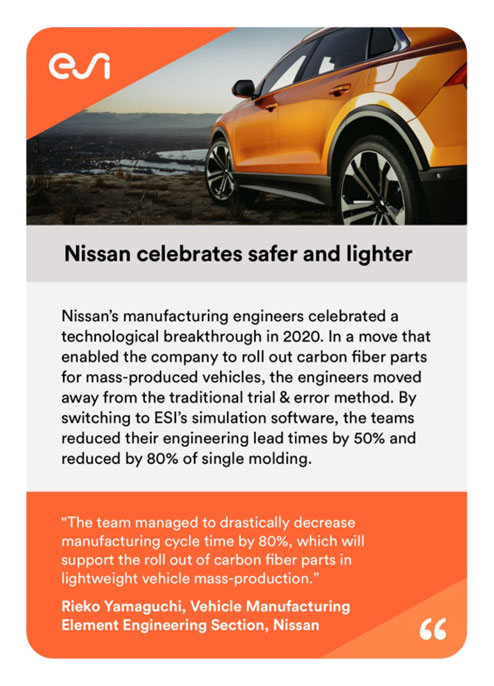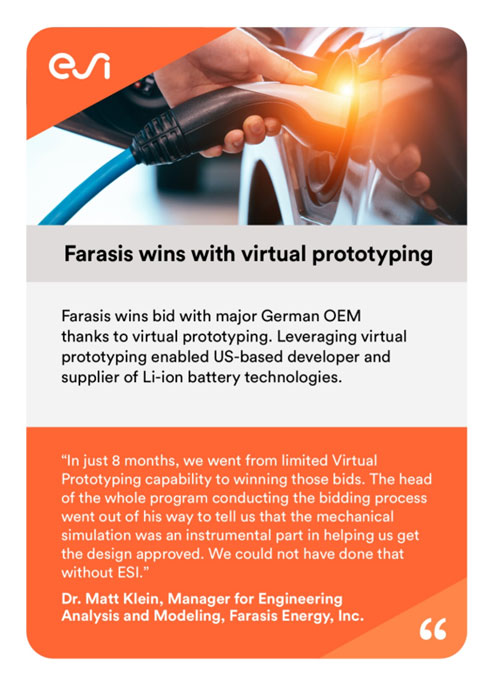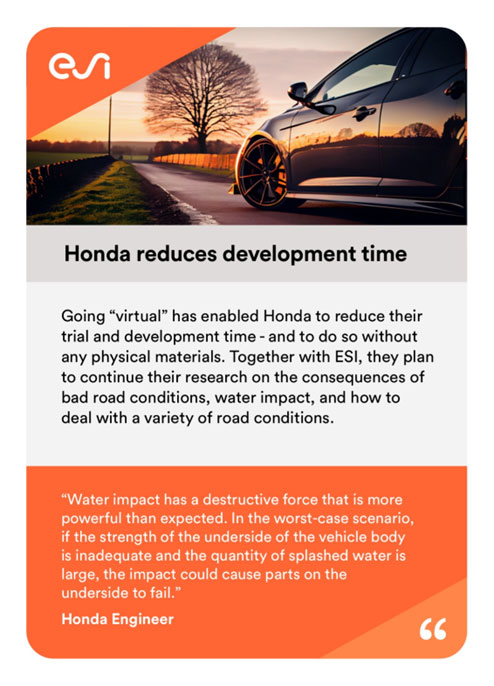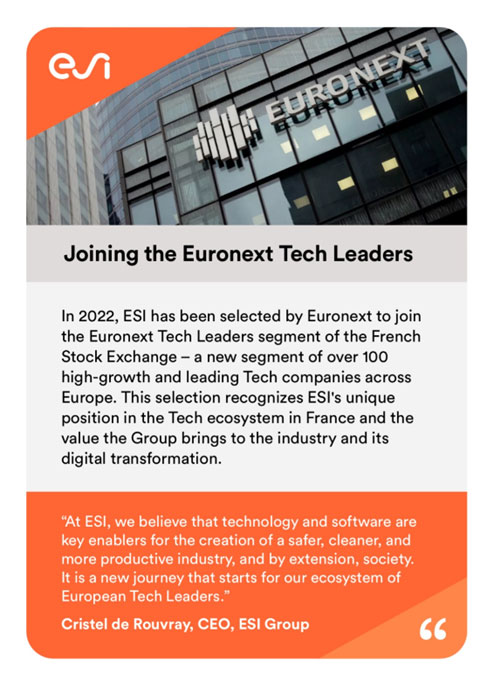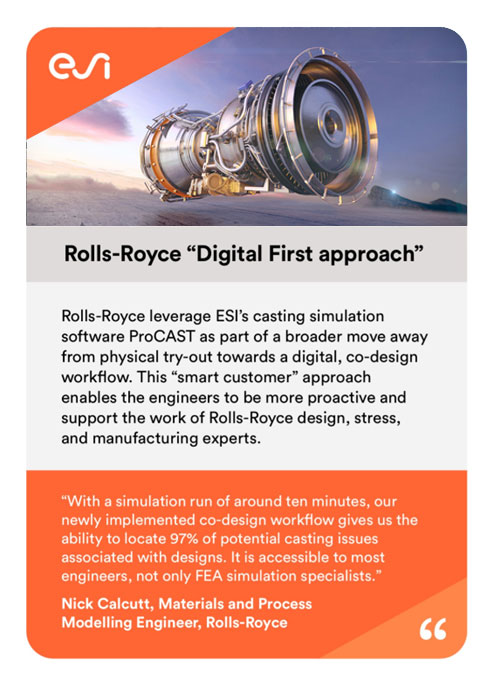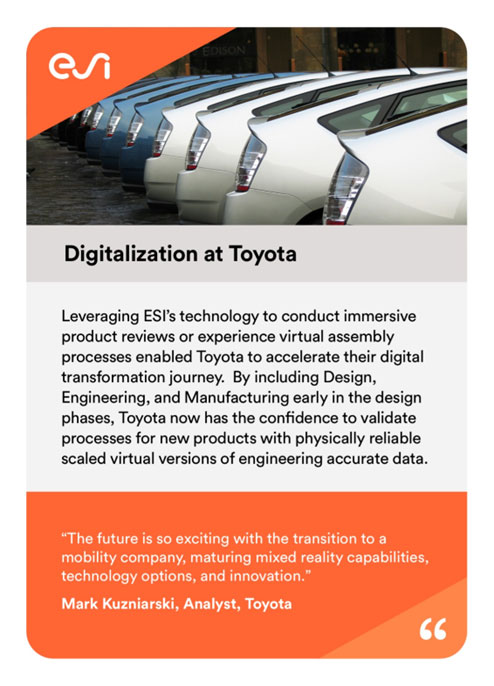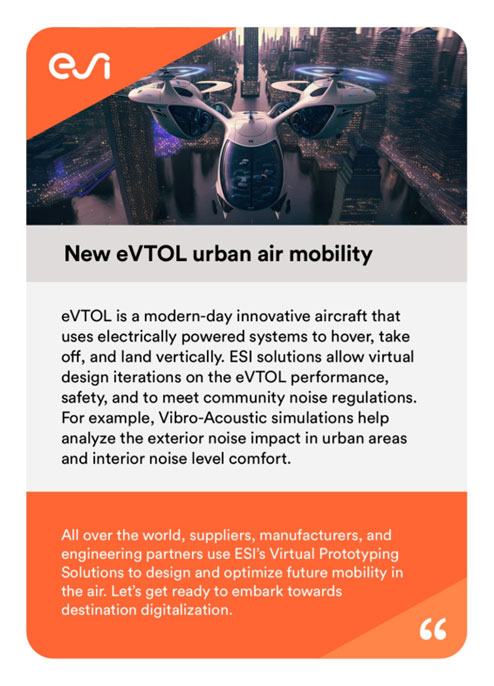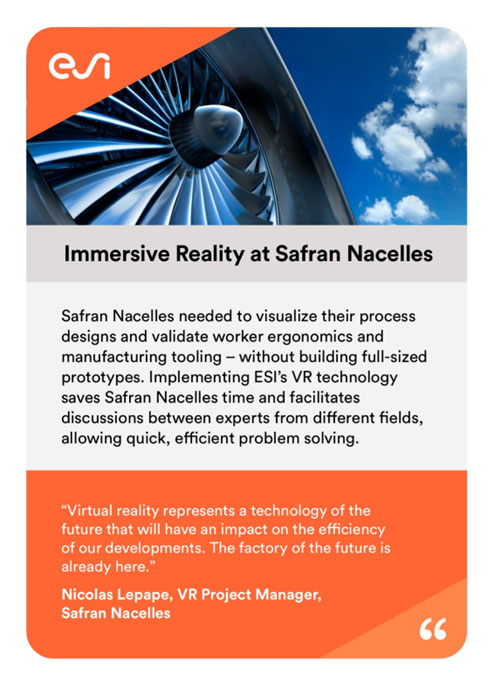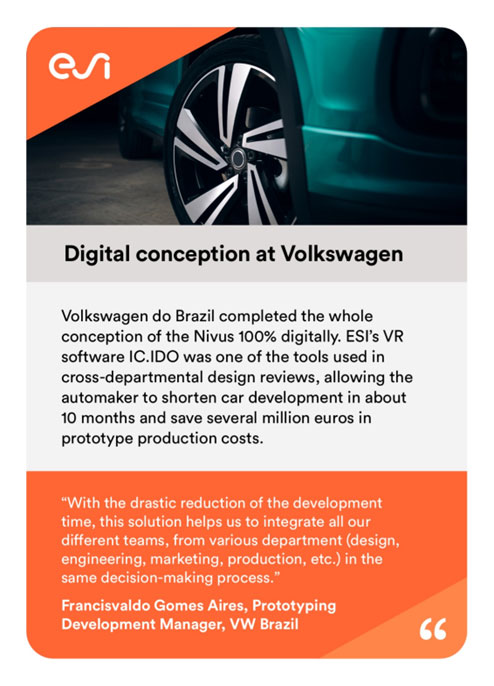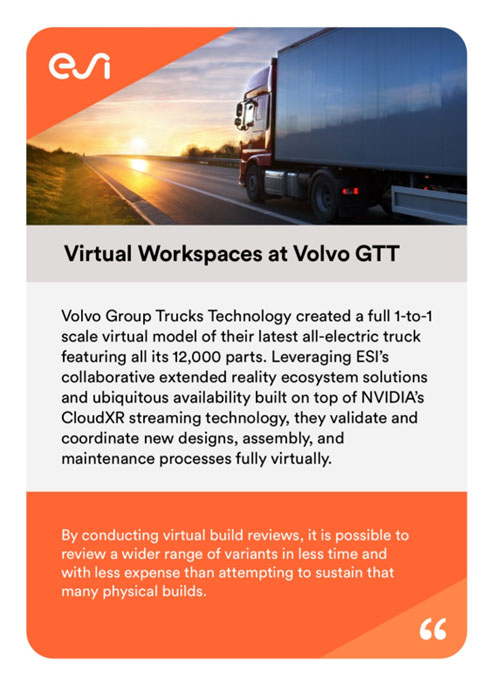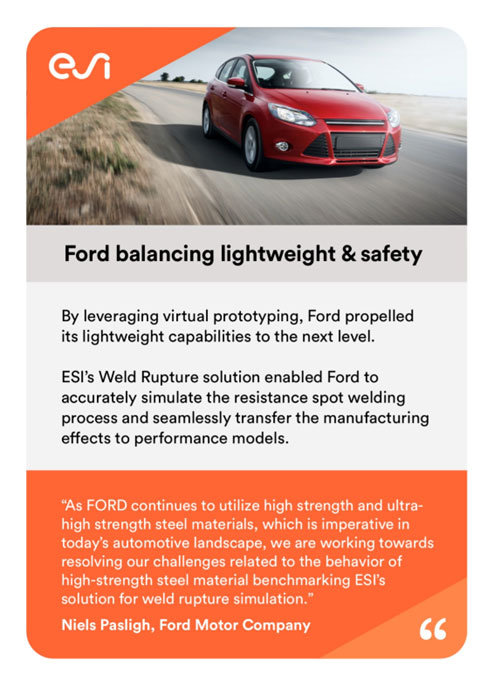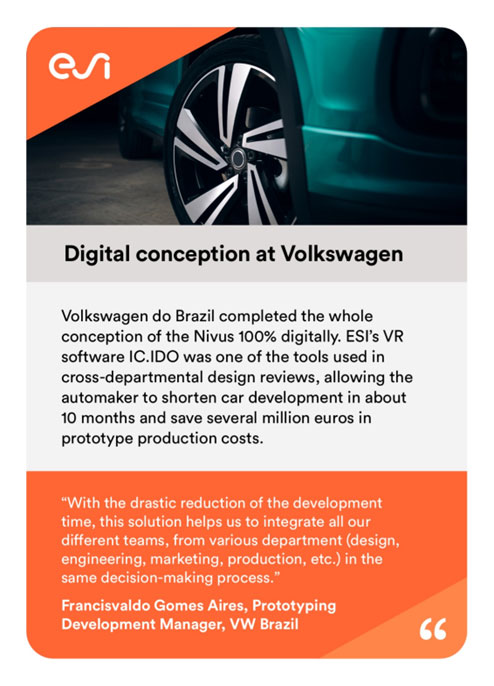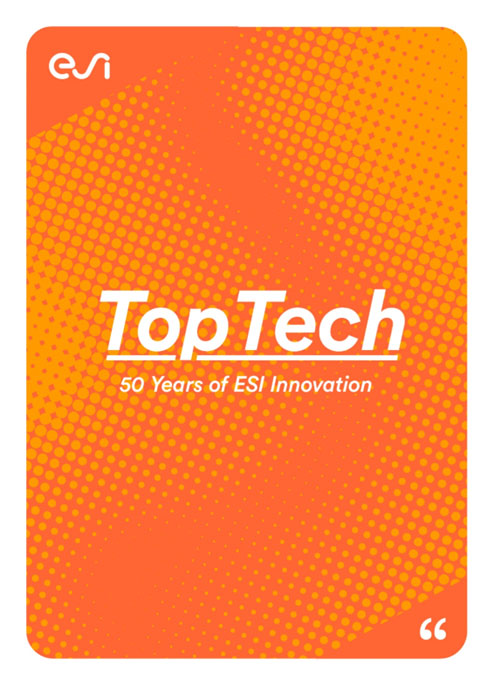 我们的愿景
工业制造业已经发生了翻天覆地的变化,这是一个充满创新和责任感的振奋人心的时代。
消费者的要求比以往任何时候都高,企业在服务好地球和人类的同时,也在竞相跟上变化的速度。技术正在突破一切可能的界限,并彻底改变我们的工作和生活方式。在ESI,我们一直热衷于采取大胆的措施来创造一个更美好的世界。我们是通过模拟解决最复杂和最关键问题的虚拟方法的先驱。我们的创新传奇可以追溯到1985年的第一次预测性模拟汽车碰撞测试,我们在工业元宇宙的产品组装审核方面继续处于领先地位。
在过去的五十年里,我们一直在突破可能的极限。我们相信,人、观点和经历的多样性是我们的超级能力,我们努力在一个传统上由男性主导的行业中树立榜样。当我们的国际化团队走到一起时,我们会释放我们的创造力,并保护最重要的东西——我们的人民和地球。