随着需求和市场压力不断增长,飞机制造商需要努力满足的标准也越来越高。工程设计为生产和服务奠定了基础,因此,工程设计团队必须认识到人与所设计的产品及其工艺之间的相互作用,这样才能保障生产和组装的便利性,但如果存在以下障碍,并不一定能找到妥善的解决方案:  
缺乏能够在生产计划(人体工程学、安全性、效率、可行性)早期有效预测并减少人工成本的时间和能力 
没有现成/易得的实际设备可基于标准化和本地化考量来发现并验证生产方案的工艺可行性(产品、流程和资源之间的取舍) 
难以帮助包括供应商在内的多学科团队有效体验、验证和交流生产工艺要求和解决方案概念的意义 
没有现成的虚拟试验环境(独立于试验或生产线)可用于发现、斟酌和验证工艺创新与改进 
在实体生产线上线之前,可供装配工艺探索及生产人员推动改进的环境有限
借助虚拟现实技术,工程团队可基于以人为本的工艺交互,体验、验证组装和维护要求并开展交流。最终,可在完整环境下针对拟定设计进行体验式评估,从而大幅降低后期装配风险、提升效率,进而推动增产以满足关键产品目标。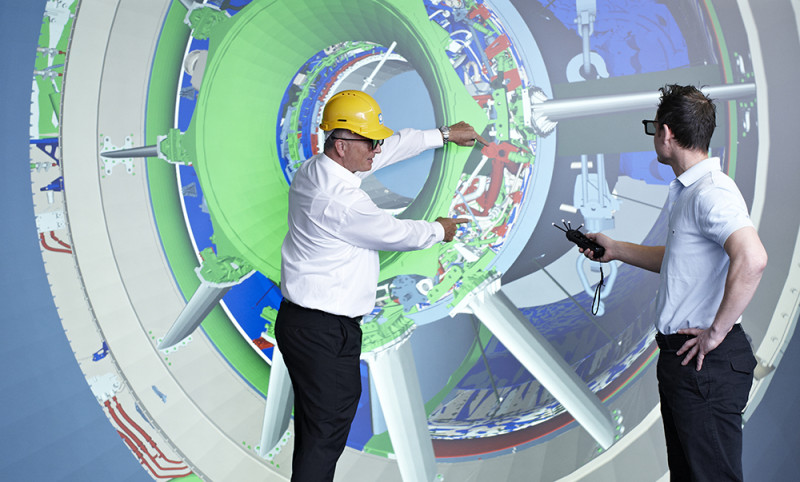 Watch our Webinar on Human Centric Operator & Service Validation for the Space Industry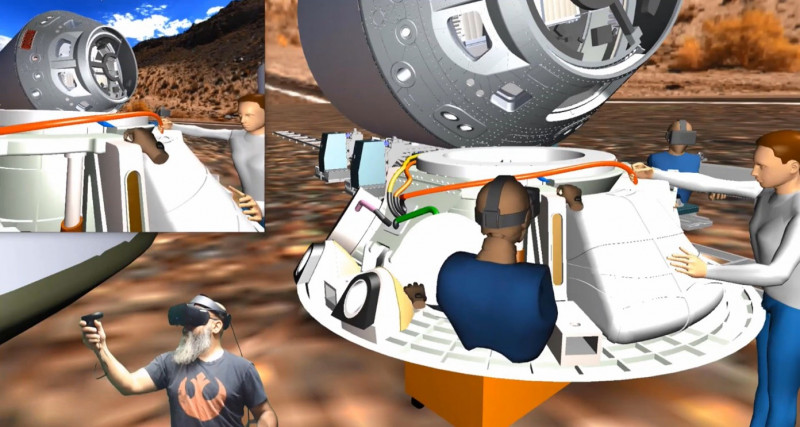 Without our Virtual Reality software IC.IDO, project teams cannot experience their products until physical construction is completed. And physical mock-ups and pre-production prototypes are not only costly, they always come too late. Today, all stakeholders have the opportunity to validate their future products in the context of the proposed processes through a first-hand immersive experience, and they can do this much earlier in the product development cycle. Human-centric process validation and product reviews are here for Product Integration Managers, Manufacturing Engineering Managers, and Global Service & Parts Managers to validate procedures, tooling, and workers required for assembly & installation processes, service & maintenance, as well as the operation and use of new or novel products.
Listen to our Virtual Reality experts to understand how your colleagues in the Space Industry is applying human-centric immersive simulation for improving maintenance processes
在产品开发流程早期就发现和解决复杂的设计问题,此时的修复成本相对较低 
减轻设计对于昂贵的物理原型和试验活动的依赖 
促进零散分布的团队开展多学科协作 
在应用新设计、工具和程序之前,先行开展人体工程学分析 
优化工厂车间工艺和制造单元布局 
在将产品投入真实环境之前,于流程环境中体验产品 
Rely on our Immersive Virtual Reality Software

to Validate Assembly Processes with Confidence
How to evaluate different assembly scenarios early enough to accelerate the start of production?
Plan your assembly operations early and safely, without requiring any physical mock-up. ESI's digital human models (or manikins) representing the anthropometry of your choice will let you evaluate ergonomics, operator visibility, reachability, and accessibility to ensure safe and efficient assembly processes, well ahead of production.
ESI's Virtual Reality software IC.IDO offers realistic physics immersed in a virtual world, enabling leading aerospace and defense OEMs and their suppliers to validate tooling early, and with confidence. They anticipate assembly cell layout and optimization and make sure they reach their deadlines for the start of production and ramp-up phases.
Engineer Safe and Efficient Maintenance Processes

with our Virtual Reality Software
How can manufacturing engineers realistically evaluate their maintenance processes before products are manufactured? When will they actually find out if an operation is hard or dangerous to perform as designed?
Using ESI's Virtual Reality solution enables aerospace and defense OEMs to evaluate and validate maintenance processes well ahead of production when problems are least costly to fix. The immersive, real-time, real-scale experience gained using IC.IDO helps manufacturers integrate human interactions as early as possible to achieve maximum process efficiency.
For Maintenance, Repair and Overhaul (MRO) companies or OEMs providing on-site repair, IC.IDO also helps prepare maintenance interventions taking account of local constraints, helping them define safe and efficient ad-hoc processes.