2022年9月21日
Worldwide
2pm CET / 8am ET

Create a sustainable future that is safe, clean, and productive
ESI Live is a global digital event experience, where progress in digital transformation and sustainable missions become concrete by showcasing real industrial examples.​
Featured speakers from top industry-leading companies share their examples for a sustainable future that is safe, clean, and productive. ​
Products that are right – over their lifetime – for their customers ​
Collaborative ecosystems, combining unique digital strengths to create revolutionary, predictive, and intelligent outcomes​
Passion and ingenuity for technological innovation and the courage of doing things differently​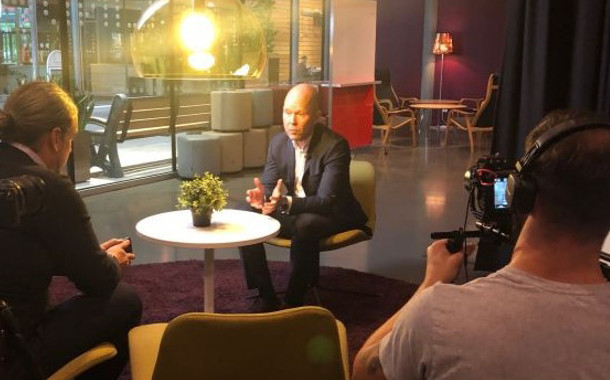 Join virtual prototyping pioneers from all over the world for an exclusive digital event experience. Reserve your attendance today!
Get Inspired by Thought Leaders
Featured Executives and thought leaders from the industry will share best practices with real, actionable examples from their own company's digital transformation journey.​
ESI Live 2022 starts promptly at 2:00pm CEST. Runtime is approximately 2 hours, 30 minutes
Executive Keynote Panel Discussion
Hear firsthand how our top executives make sense of common themes such as digital continuity, sustainability and recalibrating for the future of technological innovations.
Hosted by Cristel de Rouvray, CEO, ESI Group and Monica Schnitger, President and Principal Analyst, Schnitger Corporation along with Camilla Vitelli, Head of VCE and VAS PLM, Volvo Group, our panel discussion topics are designed to convey top business challenges and inspire forward thinking.
Industry Leadership Presentations
Our ESI Live Industry presentations provide an exciting event experience hosting a diversification in speakers, topics, and industries to stimulate forward thinking
The Digital Vehicle for fast and sustainable Development
Daimler Trucks AG, Dr. Marko Weirich, Senior Manager / CAE Trucks Functions & Analytics
Bringing 100% electric, zero-emission mobility products to life
CaetanoBus, Paulo Marques, Chief Technology Officer
Crash Simulation Efficiency on New Megane ETech
Renault, William Bécamel, Expert Leader Numerical Modeling and Simulation
The Role of Acoustics in Propelling the Urban Air Mobility Industry Toward Sustainable Air Transportation
Joby Aviation, Greg Goetchius, Lead for Noise and Vibration Engineering
Collaborative Engineering VR Demo
Don't miss this live demonstration on realizing the benefits of Human Centric Product and Process Validation
​Breaking the silos between design, manufacturing, and maintenance​​
Integrating human interactions through the product development lifecycle​​
Assuring on-time delivery, optimal performance, and a safe & efficient work environment​
Highlights from ESI LIVE 2021
Get an exclusive view of what to expect as you dive into last year's presentations showcasing how some of our customers are working on implementing sustainable practices (moving towards 100% digital) in product development, manufacturing, and operations – they increasingly rely on numerical reference results from virtual prototypes as opposed to physical testing and real prototypes.
Registration
ESI Live 2022 starts promptly at 2:00pm CEST. Runtime is approximately 2 hours, 30 minutes
ESI Live is our annual global digital event experience where we share progress in digital transformation. During our events, we showcase real industrial examples in virtual prototyping to displace physical tests and prototypes by virtually replicating product development, testing, and manufacturing.
Who will attend?
Executives, managers, decision-makers & key contributors in product and program development, manufacturing, quality, innovation, sustainability, and R&D who:​
Have mission-critical needs to reduce development time & cost​
Face new technology challenges and growing production and assembly complexities​
Need to guarantee product uptime and productivity commitments throughout their product lifecycle​
Are compelled to secure compliance with environmental and safety regulations​
Join Companies in major industrial sectors with missions in improving product development around digital transformations to better address their customer outcomes, from asset performance to safety or manufacturability.​
Questions? Please send us an email at: events [at] esi-group.com