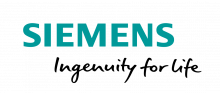 Creating the Perfect System: Siemens Minerals Utilizes ESI's SimulationX to Optimize Belt Conveyors
System Modeling
Heavy Industry & Machinery

Linking the digital models of a belt conveyor's mechanical and electrical components in ESI's SimulationX produces a digital twin which allows for design optimizations and virtual commissioning of the belt conveyor. We're able to test parameters for converters and motors, as well as complex controllers, and chose in advance to validate the technical performance, and to minimize time and tests on site for a faster and safer commissioning process – something from which we benefit as much as our customers."

Dr.-Ing. Torsten Hellmuth

Product Manager Bulk Material Handling Siemens AG, Process Industries and Drives Division
Performance, investments, and operating costs are pivotal factors for any piece of machinery throughout its lifecycle. Siemens Minerals' core competency and the basis for business are to supply the mining industry with drives that fit the customer's requirements for performance, costs, and energy efficiency. All must be considered in the section of a specific drive configuration. Many variables can impact cost including high energy conversion efficiency, maximum load capacity, and reduction of slip.
Designing, dimensioning, and modifying drive systems for belt conveyors is one of the core competencies of Siemens Minerals, which requires extensive knowledge of a conveyor's behavior. No prototypes are built for these machines making it difficult to test emergency and hazardous scenarios and require time-consuming and costly on-site commissioning processes. Yet finding the most energy-efficient and cost-effective layout while delivering expected performance is a priority. Most simulation solutions available today represent only a part of the system – but they don't address the dynamic and physically realistic conveyor system's behavior, including that of the belt, drives, and controls. Read the full story here.
ESI's SimulationX provides Siemens Minerals with an efficient, modular and user-friendly solution to build fast and reliable workflows for the design, testing and commissioning of belt conveyor drive systems for the mining industry. With that, Siemens Minerals is able to deliver performant and energy-efficient drives in minimum time to operation.
As a trusted mining partner, SIMINE solutions help customers to meet their challenges and thereby enable to set new benchmarks within the mining industry. To boost efficiency and reduce costs, we rely on our solutions for mine hoists, bulk material handling, gearless and conventional mills as well as mining-specific automation and power solutions. SIMINE solutions additionally offer solutions for the digitalization of your plants, machinery and processes which optimize operations and ensure consistent, end-to-end data management.
For more information visit Siemens' Mining