Thermoforming simulation for organo-sheet composites parts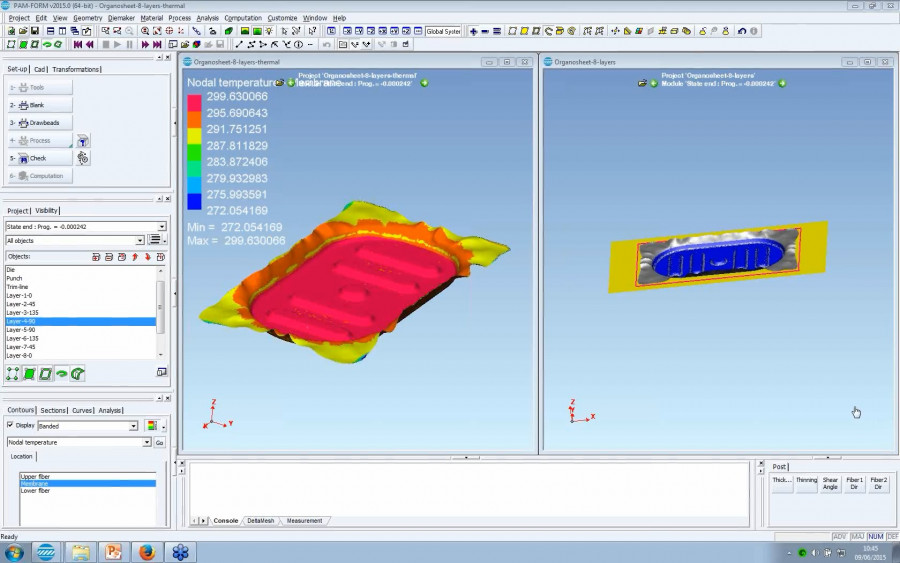 Click to view recording
Because of their high recyclability and high-impact resistance, the trend has become to use thermoplastic composite materials in the Automotive and Aerospace industry. However, the adoption of these materials depends on our capacity to simulate their behavior, starting with their manufacturing and especially thermoforming process.
Based on this statement, ESI Group has launched specific developments to enhance its PAM-FORM module of ESI PAM-COMPOSITES product.
During this webinar, the value of simulation to predict manufacturing defects occurring during the thermoforming of organosheets will be described and then presented through a live demonstration of PAM-FORM module on industrial cases. Defects like the development of wrinkles, the shearing in the fibers, the thicknesses of the layers or the resulting stresses and strains can be analyzed and fixed upfront in the product development process.
Unique capabilities of PAM-FORM module like the die spotting (that is used to automatically morph the geometry of the tools so as to insure a perfect contact and thus avoid the flow of resin in specific area) or the look-up tables (that simplifies the entry of material characteristics by a direct use of experimental measurements) will be highlighted during that presentation.