Design the Quietest Railway with Exterior Acoustics Simulation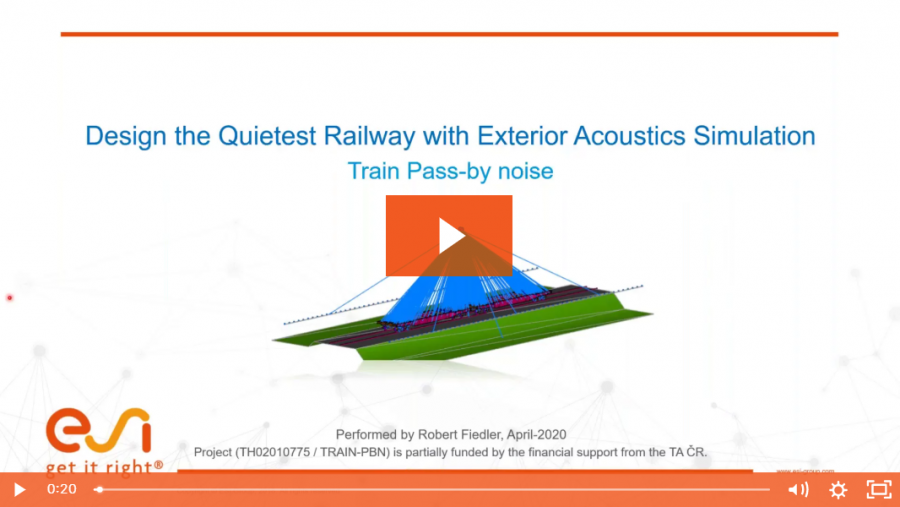 Click to view recording
Research shows that excessive noise can affect the health of people in urban areas within audible distance of a busy rail line. More than ever legislation seeks to limit exterior noise of rail rolling stock. One of the main contributions to rail noise is the rolling noise arising from Wheel / Rail interaction; caused by the roughness of wheels running on rails. This ultimately generates an unacceptable noise level from high speed trains, goods wagons as well as slower passenger trains. In addition, other sources such as engine noise, a combination of electric motor / hydraulic noise, or HVAC sources can also contribute to the sound level.
Due to increasing traffic density rail Pass By Noise is becoming an important environmental concern in urban communities located close to a rail line. This concern begins to manifest itself into calls for legislation targeted at reducing rail noise.
Join this webinar to overcome these challenges and efficiently design the quietest railway with Vibro Acoustic simulation. We will address the Exterior Rail Acoustic challenges and how simulation is key to predict the Pass by Noise along and estimate rolling (Wheel / Rail interaction) noise.